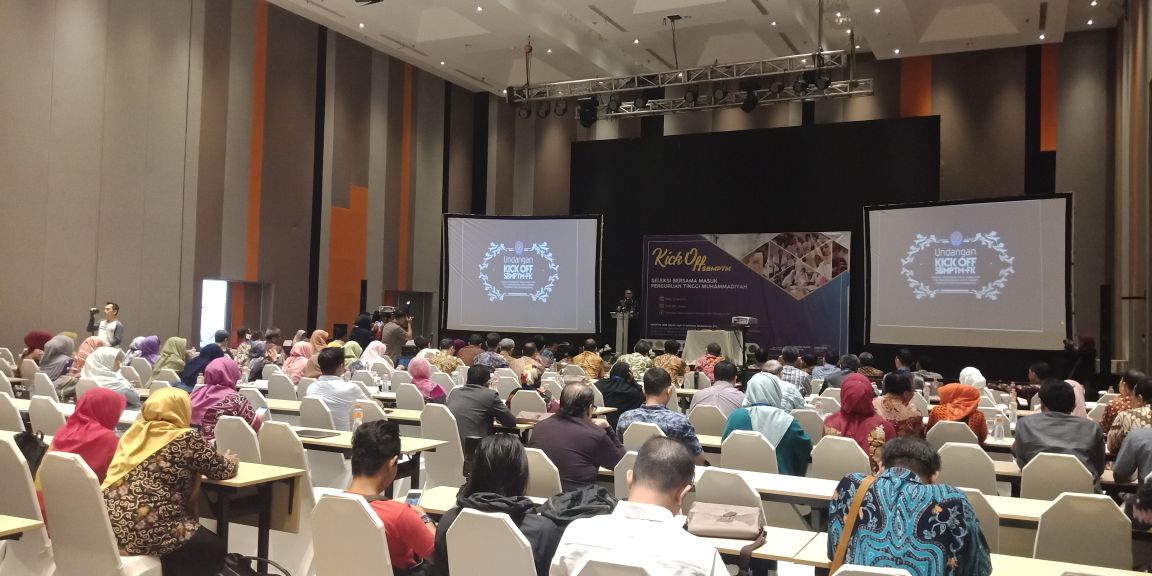 A joint admission test of Muhammadiyah Higher Education (SBMPTM) will simultaneously be conducted in twelve Muhammadiyah Higher Education institutions in the third week of July 2018. The SBMPTM will use a Computer Based Test (CBT).
At the kick off of the SBMPTM program on Saturday (14/4) at Harris Pop Hotel & Convention, Surabaya, a central secretariat team Dr. Muhammad Da'i told that the test comprises of an Academic Potential Tests (TPA) and natural science test.
Besides, the institutions involved in the joint selection are Universitas Ahmad Dahlan, UM Jakarta, UM Makassar, UM Malang, UM Palembang, UM Prof. Dr. Hamka, UM Purwokerto, UM Semarang, UM Sumatera Utara, UM Surabaya, UM Surakarta, dan UM Yogyakarta. The applicants may only register for Department of Medicine because the other departments will be provided in the next period.
Muhammad Da'i said that the SBMPTM was initiated by Directorate General of Higher Education for Research and Development of Muhamamdiyah. "The SBMPTM was underlain to develop the Muhammadiyah Higher Education institutions. It is expected that the institutions possess good inputs, produce qualified graduates, and contribute to society, and enhance the image of Muhammadiyah," wished Muhamamad.
Meanwhile, Head of Student Admission Office Dr. Siti Dyah Handayani, S.E., M.M. mentioned that the online registration system of the SBMPTM eases applicants since they only register on the website and transfer application fees via Bank Syariah Mandiri or other banks using their virtual account.
"Thus, the SBMPTM is expected to be more efficient, cheaper, and more flexible due to the cross-region mechanism. Paying application fees of 750.000 rupiahs, applicants may choose three departments at different institutions, and take the test in area near their residence," informed Dyah.
The SBMPN will open for a month commenced on 1 June 2018, while the test will be on the third week of July 2018. "We only open the registration for 5,000 applicants. 250 will be selected in the first selection, and afterwards parties of the Muhammadiyah Higher Education institutions which applicant choose will select them," explained Dyah.
In addition, further information can be accessed at the central team of the SBMPTM, and applicants can contact Dr. Muhammad Da'I (+6281 2261 6732) or Dr. Siti Dyah Handayani, SE., MM. at  Universitas Muhammadiyah Yogyakart, on the ground floor of Building of A.R. Fachruddin A. with the phone number +62 274 387656 ext 200.