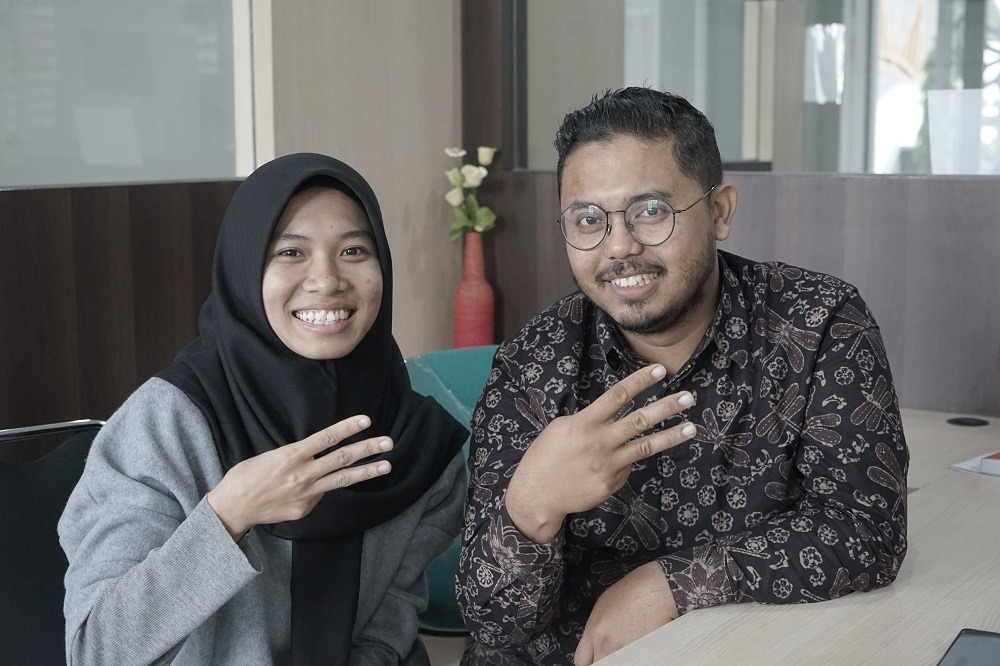 The environment is a future investment for all living things, including humanity. If our environment is inhabitable, human life will also be affected. These environmental issues are what made Hanna Nur Afifah Yogar interested in adopting the theme of Environmental Issues and Natural Resources Management in the Young South Asean Leader Initiative (YSEALI) Academic Fellowship.
After Hanna made UMY proud through her election as Indonesia's representative for the YSEALI Academic Fellowship in America supported by the United States Department of Foreign Affairs and East-West Center, Hawaii, Hanna's return to the homeland was not less inspiring. She managed to get the largest grant funding among 3 countries by defeating candidates from 11 other countries. After her short education of about five weeks at the University of Honolulu, USA, Hanna, an alumnus of the International Law and Sharia Program (IPOLS) of UMY will launch activities related to the environment using the funds she received from YSEALI.
Using educational and environmental arts as her platform, Hanna collaborated with the American Corner and Savana English department theater clubs to show the current environmental situation to the public and how to deal with and overcome environmental problems through eARThen (Environment Education for Society). "From the material I learned at the East-West Center, I am more inclined to use one of the 5 elements of magic ways, namely art. Through art we can communicate more freely because of the nature of art as a universal language. In addition,  we can also convey messages to the public in a way that is fun, and not patronizing," Hanna explained.
The grant fund that Hanna received will be used to host musical performances of Darmawulan and Minakjinggo at Puncak Becici, Imogiri, Bantul on 23 February. "I am also thinking about the concept that we will present later, but fortunately Savanna PBI UMY has already performed the musical drama, so Savana's instructor and I just need to add environmental messages in the drama script," Hanna added.
The assistance of Puthut Ardianto, the supervisor of PBI UMY Savana as well as Hanna's mentor, greatly helped Hanna use the grant funds she received. Sir Puth, will directly handle this event, not just give support. "From the beginning, Hanna and I did not have special plans. Hanna contacted me that she wanted to join YSEALI with this program until she was selected and went to America. After knowing she got the biggest grant, I was happy and proud of Hanna because she was able to go this far. Now I am helping her to realize her good intentions for the community and the environment, "Puthut concluded. (id)