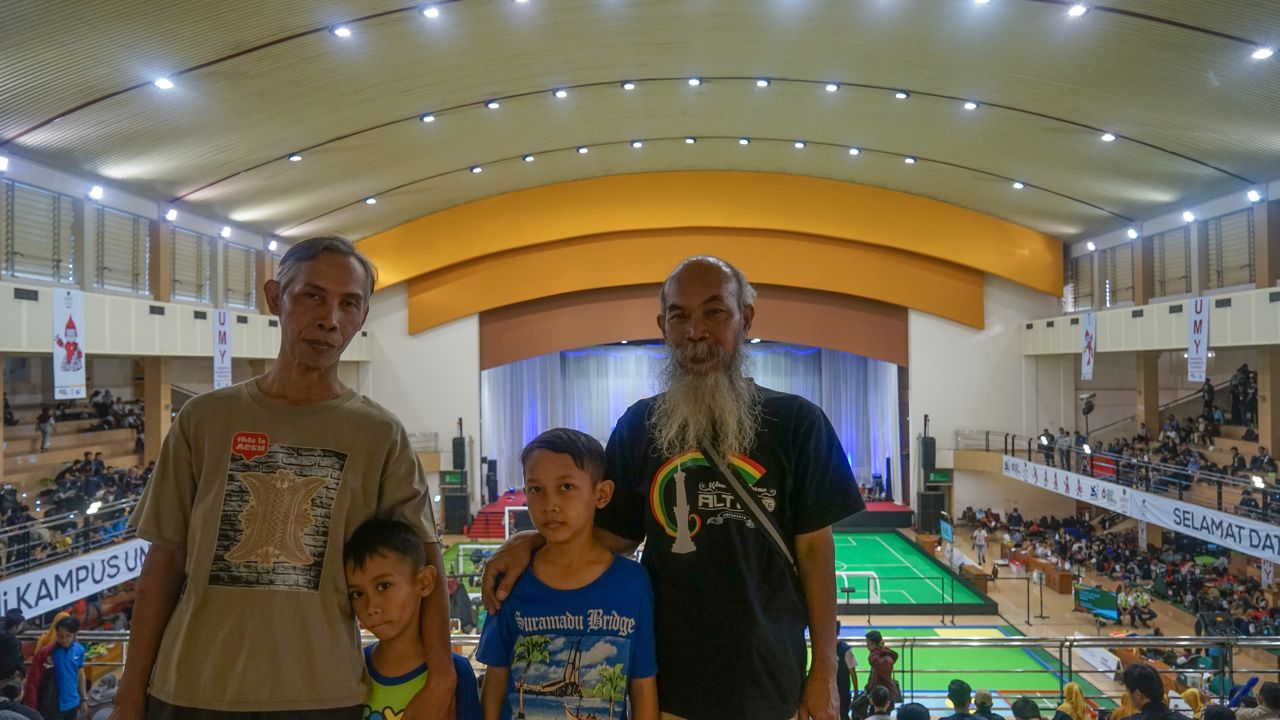 Indonesia Robot Contest (KRI) 2018 appealed public attention from children to elderly. Many students came from other cities to support their favorite teams.
Aslam Munawir, a sixty-year-old man, invited his grandchildren to watch the KRI after reading newspaper publishing the national contest. In an interview on Thursday (12/7) at Sportorium of Universitas Muhammadiyah Yogyakarta (UMY), Aslam would like to show his grandchildren, who are 5 and 10 years, technology development. Through the robot contest, he expected that they gain knowledge and entertainment in robotics.
"After reading an article about the KRI, I immediately asked them to come to this contest in order that they know sophisticated robots have existed in this world," told Aslam.
Meanwhile, seventy supporters from Institut Teknologi Bandung (ITB) came seeing the national contest. Risa Nurwahyuni, a third semester student from Department of Microbiology of ITB, stated that her friends and she went to Yogyakarta to give moral support to teams from ITPB competing at the KRI 2018. She also said that all travel expenses were a responsibility of each supporter. "We depart from Bandung to Yogyakarta to support our friends so that they can win this contest," she expressed.
Additionally, 2,376 KRI tickets were reserved on Day 1, and it is predicted the number of spectators on Day 2.