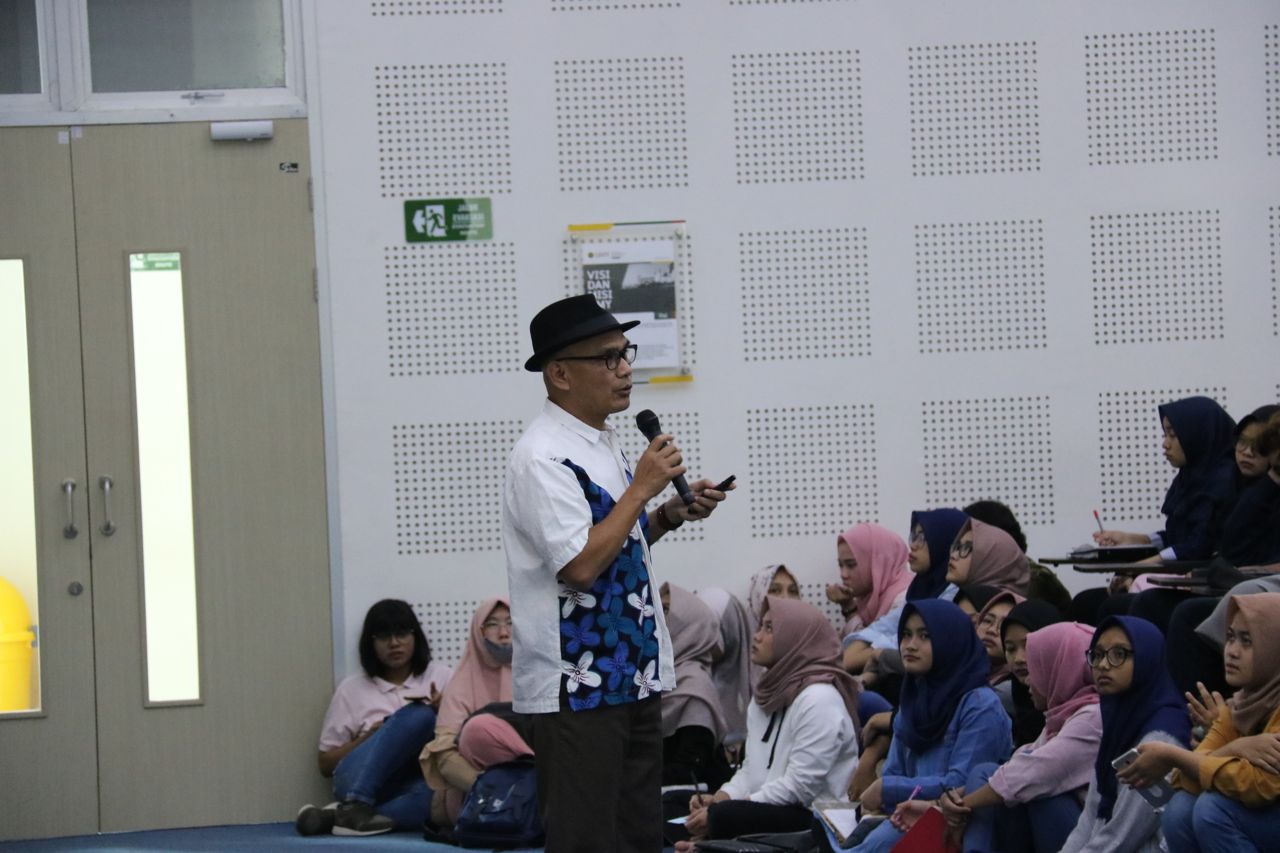 Ministry of Foreign Affairs of the Republic of Indonesia collaborating with Department of International Relations of Universitas Muhammadiyah Yogyakarta (UMY) conducted a public lecturer on Foreign Relations among Indonesia, Asia-Pacific and Africa (Aspasaf). As a part of Diplomacy Festival (DiploFest) 2018, the public lecture was conducted at Ibrahim Building of UMY on Thursday (25/10).
Speakers of the public lecture were Director General for Asia-Pacific and African Affairs Desra Percaya and Director for ASEN Study Center of UMY Ali Muhammad, Ph.D. The lecture focused on an endless Israeli-Palestinian conflict and relations of Indonesia and efforts to create peace.
Ali Muhammad explained that a never-ending conflict between Palestine and Israel have not resolved yet. The conflicts bore a lot of victims such as civilians, women, and children. The conflict has drawn the world's attention since it breaks human rights and undermines to achieve objectives of the United Nations. Indonesia has attempted to assist Palestine to obtain its independence and to propose conflict resolutions even though a lot of defiance exists, particularly from the United States which entirely supports Israel.
Ali also told a history of the conflict. Areas of Palestine has decreased since 1947, alnd almost Palestinians are now taken off from their country. "Israel believes that Jerusalem is a promised place for Israeli people since 2000 years ago. Thus, they try to achieve what think as their right," declared Ali.
Meanwhile, Desra Percaya sated that, as a nation caring about human rights, Indonesia made strategies to gain the independence of Palestine, and has recognize sovereignty of Palestine. Indonesia provides aid of politics, economy, capacity, and building. For instance, Indonesia constructed a hospital Al Shifa Gaza and Hebron, enacted 0 percent of tax on Palestinian products sold in Indonesia such as olive oil and dates, and has given humanitarian assistance.
"You may not question what Indonesia has done for Palestine. We support Palestine as an independent country. We also do not have diplomatic relations with and multilateral support to Israel in order that the world can wholly acknowledge Palestine," mentioned Desra.
At the end of discussion, Desra Percaya advised students of Department of International Relations of UMY interested in the issue as their undergraduate research topic to concern with three essential aspects. "You have to see three different analysis levels, namely domestic, regional, and global levels. The levels discuss all Palestinian issues," he ended.