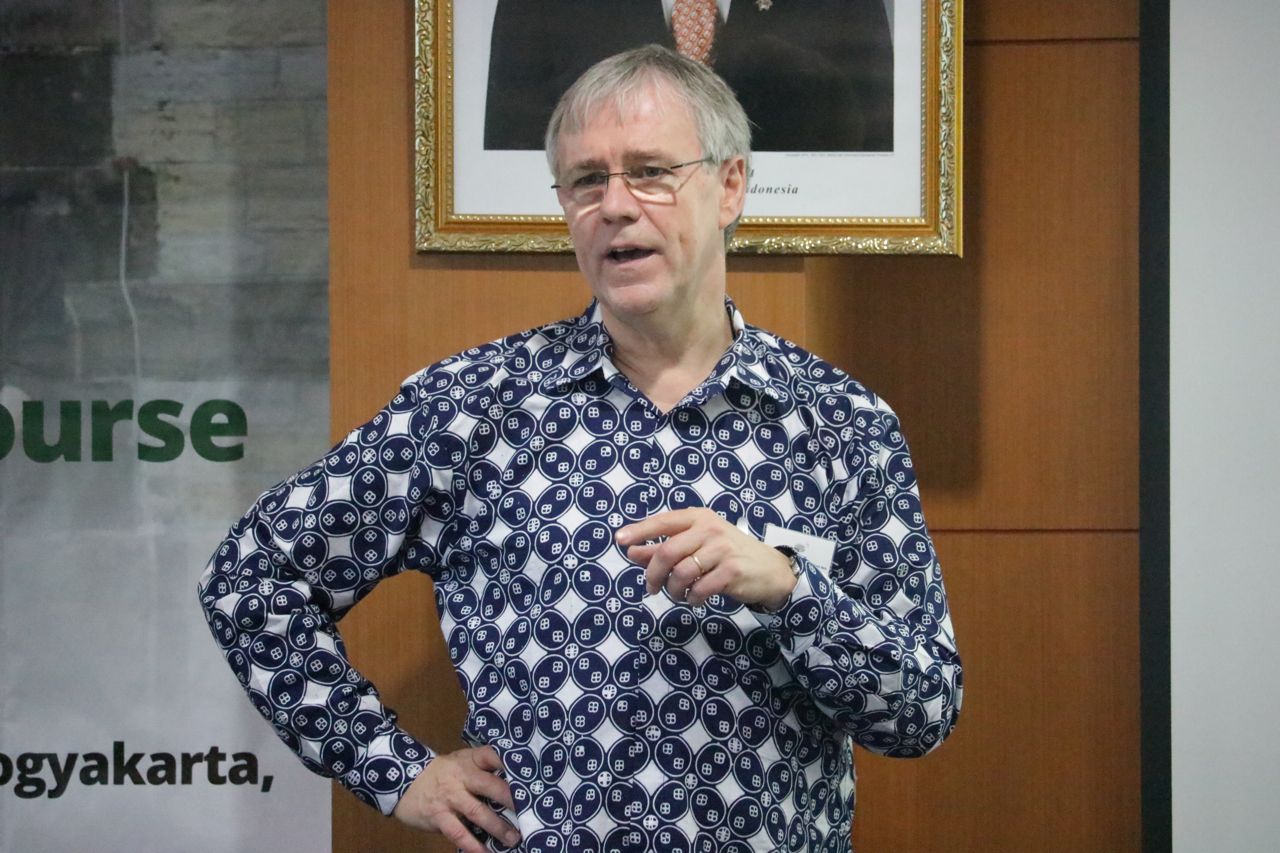 Industrial Revolution 4.0 and technology sophistication demand people to innovate. Many universities have collaborates with industries or have commenced its own businesses to earn more revenue and provide occasions for students to enhance their potential and entrepreneurship skills.
Thus, the German Academic Exchange Service (DAAD) would like to promote a concept of an entrepreneurial university, which further was discussed at DIES International Dean's Course South-East Asia 2018/2019 conducted on Wednesday-Saturday (6-9/2) hosted by UGM and UMY.
Organized at Amphitheater of Kasman Singodimedjo of UMY on Friday (8/2), Professor of Faculty of Business Management and Social Sciences of University of Applied Science Osnabrueck, Germany stated that an entrepreneurial university should be able to see an opportunity and take risks.
"Everyone talks about Industrial Revolution 4.0 so that we have to prepare everything. An entrepreneurial university should be able to see a chance which other people see as a problem. The university should dare to take risks and receive risks by utilizing high creativity and flexibility. High motivation is also necessary," declared Prof. Peter when presenting 'The Entrepreneurial University – Concepts and Strategies.'
An entrepreneurial university is an institution seeking to identify a new opportunity as providing a new study program meeting today's demands or conducting research. Thus, the university is ready for future challenges and can achieve success. Prof. Petter inserted that an institution should also concern with their students to create entrepreneur cadres.
"An entrepreneurial university should embolden students to be entrepreneurs though entrepreneurship programs, an entrepreneurship subject, seminars, conferences, and training," mentioned Prof. Peter.
Indeed, UMY is going to be an entrepreneurial university that it already initiated businesses, namely Bela Beli Produk Muhammadiyah Bermutu (Bedukmutu) and Bela Beli Produk Mahasiswa (Bedukmawa). The businesses have brought positive impacts on UMY lecturers, staffs, students, and Muhammadiyah members since they encourage many parties to sell goods and services through the systems.