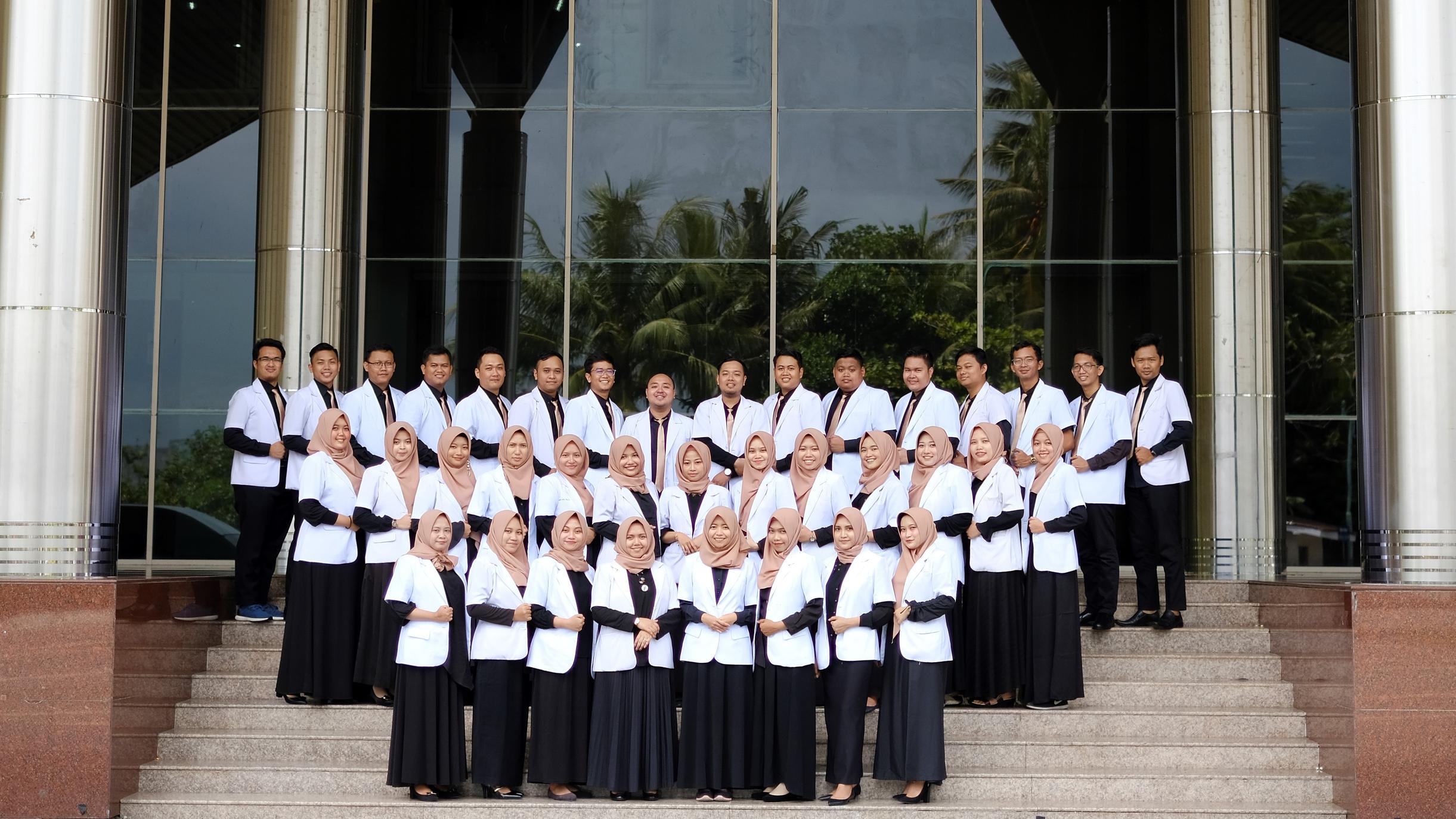 The Universitas Muhammadiyah Yogyakarta (UMY) Faculty of Medicine and Health Sciences held its 64th Doctor's Oath Ceremony on Wednesday (29/12) at the Erwin Santosa Building, PKU Muhammadiyah Gamping Hospital. This sacred procession was attended by 39 new doctors who had completed various stages of professional education in and passed the Competency Test for Doctoral Professional Education (UKMPPD) last November.
Rector of UMY, Dr. Ir. Gunawan Budiyanto, M.P., IPM, asked the new doctors to contribute both to the nation and to religion. "A doctor is a noble profession before the people and Allah, so devote yourselves for the good of the world and the hereafter," he said.
In addition, the Dean of FKIK UMY, Dr. dr. Wiwik Kusumawati, M. Kes advised that as graduates of FKIK UMY are hoped to put their professionalism above personal interests. This is done so a doctor not only has knowledge and skills but also a caring, responsible character in accordance with the medical code of ethics. "This inauguration is not the end but the real beginning for doctors to practice their knowledge, and there are still many paths that must be traversed so that you could carry out the medical profession and provide quality services. You must always update your knowledge and skills with various scientific activities in order to become a life long learner," she stated.
The head of the Doctor's Oath Ceremony, dr. Arifin Nugroho, stated that this ceremony is not the end, but the beginning. This is in line with the ceremony's tagline of "Bidaayatur Rihlati wa Amalun Jadid," Which is Arabic for "The Beginning of a Journey and New Hope".
The Ceremony was attended by the Vice-Rector of Academics Dr. Ir. Sukamta, S.T., M.T., IPM., Dean of FKIK UMY Dr. dr. Wiwik Kusumawati, M. Kes., The Department Head of Doctoral Profession  dr. Ana Majdawati, M. Kes, Sp. Rad. (K), 2 IDI secretaries of DIY dr. Rina Nuryati, MPH., Muhammadiyah Central Board's Chamber of Higher Education, Research and Development Prof. Dr. drg. H. Sudibyo, SU., Sp. Perio (K), civitas akademika of UMY, Representatives of FKIK UMY's Partner Hospitals, and the parents of the new doctors.(Sofia)