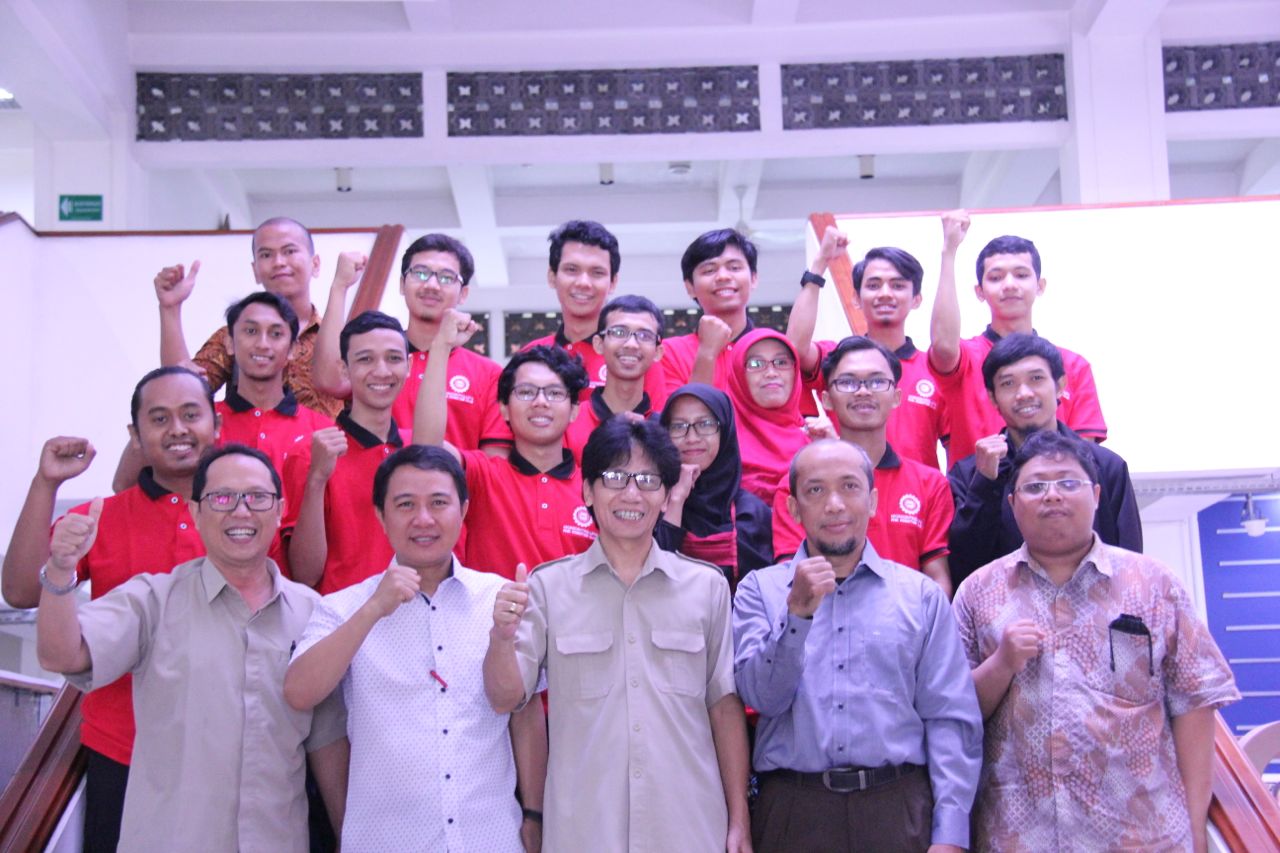 Sixteen students of Department of Electrical Engineering of Universitas Muhammadiyah Yogyakarta (UMY) will compete in Indonesia Robot Contest (KRI) of Region 3 on Monday-Wednesday (16-18/4) at Universitas PGRI Semarang. Their departure ceremony was attended by Rector of UMY on Monday (16/4) at Rector's Lobby of UMY.
In his remark, Rector of UMY appreciated the KRI UMY teams for passing to the regional level. The teams should be able to make UMY proud since this university will host KRI of the national level on 11-14 July 2018. "Good luck and may the teams be successful. This is the time to appeal national attention," he declared.
One of the team supervisors Rama Okta Wiyagi, S.T., M.Eng. told that UMY sent 16 students divided into three teams for three contest categories. Six students supervised by Rama Okta Wiyagi, S.T., M.Eng. will participate in Indonesia ABU Robot Contest (KRAI), three students supervised by Muhamad Yusvin Mustar, S.T., M.Eng. will join Indonesia Fire Fighting Robot Contest (KRPAI), and seven students supervised by Kunnu Purwanto, S.T., M.Eng. will compete Indonesia Soccer Robot Contest (KRSBI). In the regional competition, UMY teams will have matches with teams from Jawa Tengah, Kalimantan Timur, and Kalimantan Selatan.
Rama added that the KRAI team has prepared since August 2017 and the KRPAI team has set up for the contest for eight years. He said that the firefighting robot of UMY is the mainstay. "In the region 2, the robot achieved the runner up. We hope that in the KRI of region 3 will run well as we practiced.