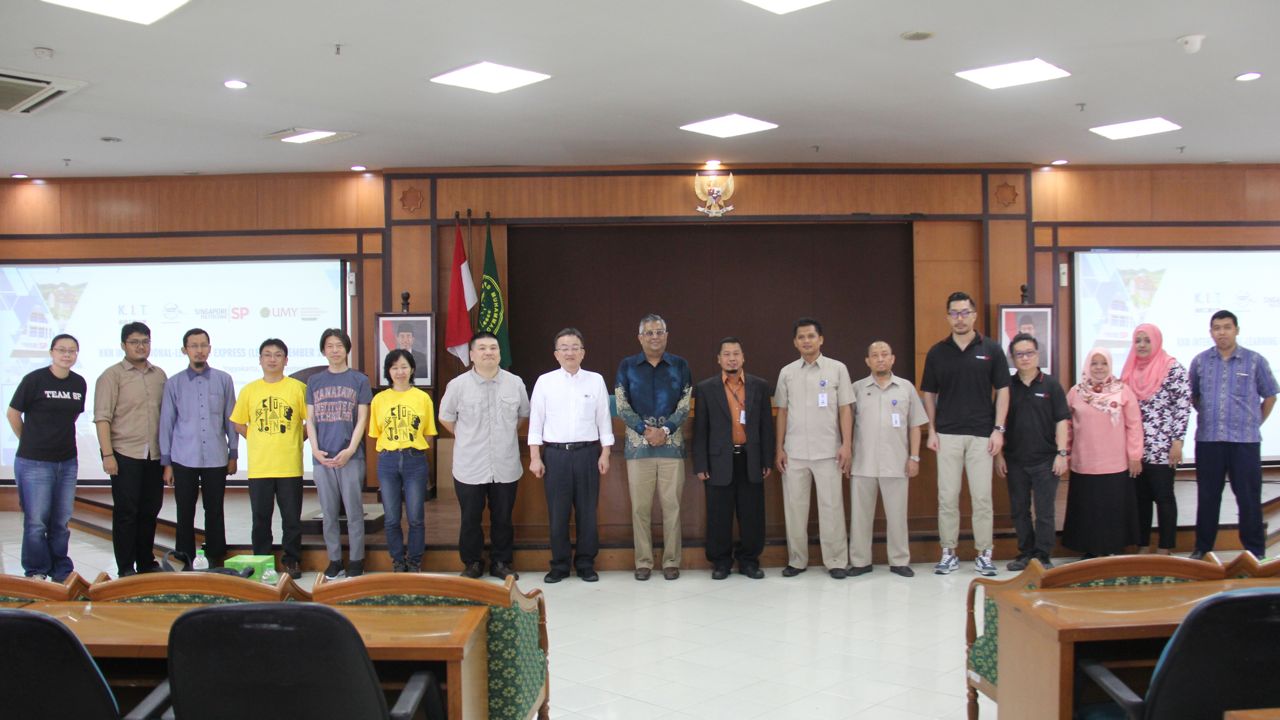 Universitas Muhammadiyah Yogyakarta (UMY) hosts the 10th Learning Express. The program is a joint collaboration between UMY and Singapore Polytechnic (SP) under the supervision of MIT (Massachusetts Institute of Technology) United States. Indeed, Kanazawa Institute of Technology from Japan also will participate in this program this year.
Vice Rector for Academic Affairs of UMY Dr. Ir. Sukamta, MT., IPM., believed that the program will enhance quality of each institution. "It is an honor for UMY to be the host of the 10th Learning Express conducted 2013. The program is a community service which will focus on community development. I wish that the program would benefit institutions, participants, and community," declared Sukamta in the opening of the program on Monday (11/9) at a conference room of A.R. Fachruddin B, floor 5.
"The Learning Express is also a program to apply a design thinking method, a method of bearing a solution of social issues through innovations or technology. UMY does not offers this course, but it is in accordance with the idea of the community service to empower and develop community," stated Dr. Aris Slamet Widodo. S.P., M.Sc. a representative of Empowerment Division of Research, Publishing, and Community Development Bodies (LP3M) of UMY.
He conveyed that institutional empowerment is the essential aspect of community empowerment. "Design thinking is one of the methods to carry on previous empowerment. Therefore, students of UMY who have accomplished the Learning Express program will return the applied village to carry out institutional empowerment and implement the created solution," Aris informed.
The Learning Express is held in Yogyakarta on 10-21 September and participated by 66 students from three institutions. The students will have field activities in Dlingo, Bantul, Yogyakarta. It is in Kebosungu for tourism issues, Pakis for wooden waste management issues, and Koripan for production of Emping Garut.