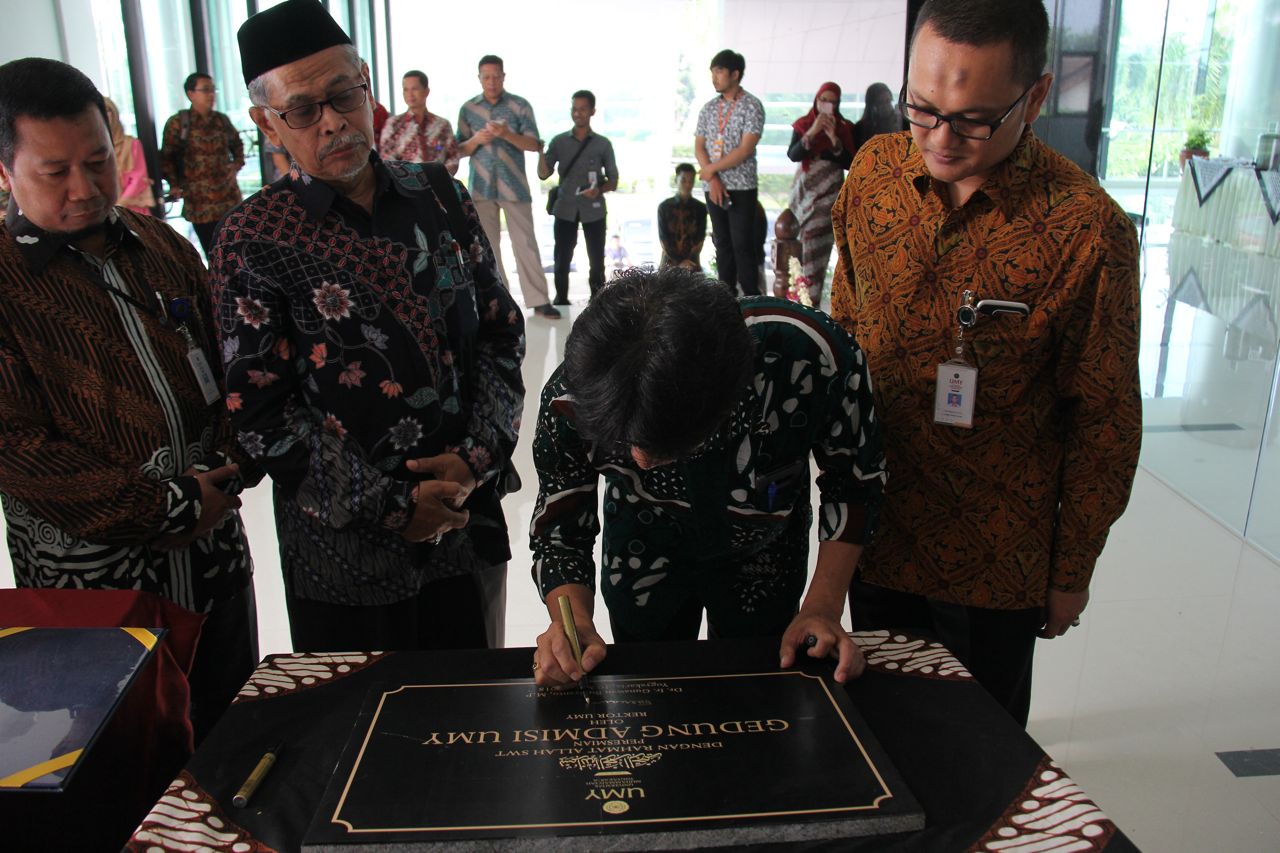 Rector of Universitas Muhammadiyah Yogyakarta (UMY) Dr. Ir. Gunawan Budiyanto, M.P. and a representative of the Board of Trustees of UMY Drs. Sahari carried out the groundbreaking of the canteen of 'Muda Mendunia' located in front of Building of Mustafa Kamal Pasha. The canteen is for students to run their business and as a business unit of UMY.
Gunawan stated that the canteen is one of the savings of UMY. "I wish that this canteen would be a medium for students to learn entrepreneurship and business. The canteen income can be used when UMY suddenly needs funds, since the university budgets sometimes cannot be the main funds," he declared.
Besides, the admission building is officially announced. "The construction began in November 2016 and spent 10.6 billion rupiahs. All the processes as construction, design, and supporting system planning were undertaken by UMY's lecturers ad students. Indeed, a student from Université Savoie Mont Blanc, France participated in the project," told Sri Atmaja P. Rosyidi, ST., M.Sc., Ph.D., a chief of the building construction project.
The admission building was founded with the concept of green building. "The building will be able to do energy conservation such as the use of low emission glass which does not continue ultra violet rays so that the room temperature will not be high if the weatr is hot. It is also supported by variable the fourth generation of refrigerant volume (VRV) air conditioning which can control room temperature as the room volume. Moreover, it applies water recycler used for flush, hygiene activities, and watering plants to reduce water use," explained Sri.
The building is also friendly for the disabled such as test rooms and toilet for them, as well as ramps for wheelchair users.