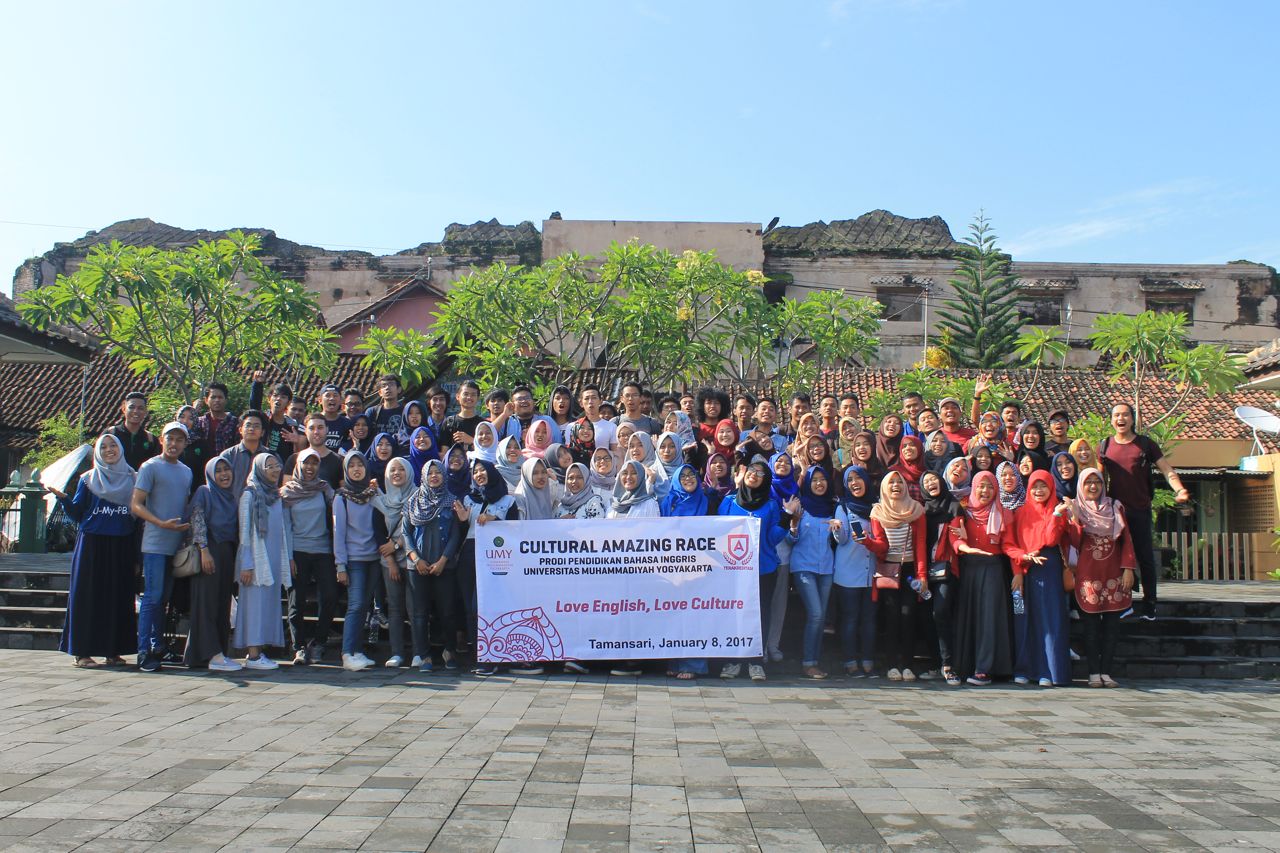 The English Education Department (EED) of Universtitas Muhammadiyah Yogyakarta (UMY) conducted a program named Cultural Amazing Race (CAR) on Sunday (8/1). The program was a field trip, and designed for 86 EED students taking English for Tourism course with Puthut Ardianto, M.Pd. as the lecturer.
Puthut informed that the program enabled students to apply their knowledge gained at class. In the Cultural Amazing Race, there were five stations that students need to be visited, namely Station I at Plaza Ngasem, Station 2 at Soko Tuggal Mosque, Station 3 at Water Castle, Station 4 at Sumur Gemuling, and Station 5 at Pulau Cemeti.
He also informed that each post was guided by a number of volunteers such as an English teacher from Australia Eurico Muller, Dimas Diajeng DIY, and EED students. "It was held from 7.15 to 11 am in the morning. Even though it was tiring, the students admitted that they could learn new things, particularly regarding culture. They could have fun practicing English. Taqwa, one of the students, told that he was excited to join the program," he stated on a press release received by Public Relations Office of UMY on Tuesday (10/1).
Puthut added that the Cultural Amazing race was not firstly conducted, but it has been organized for the recent two years. The first one was for freshmen and carried out in Yogyakarta Palace. "Indeed, students should learn language as the context," he emphasized.
Aisyah, another student participating in the Cultural Amazing Race said that students were encouraged to explore historical heritage and culture besides implementing thier English skills. "I personally feel that the program could raise my awareness of environment and culture. One of the lessons I do remember from this English for Tourism course is 'make your travelling as a chance to learn new things'," she expressed.