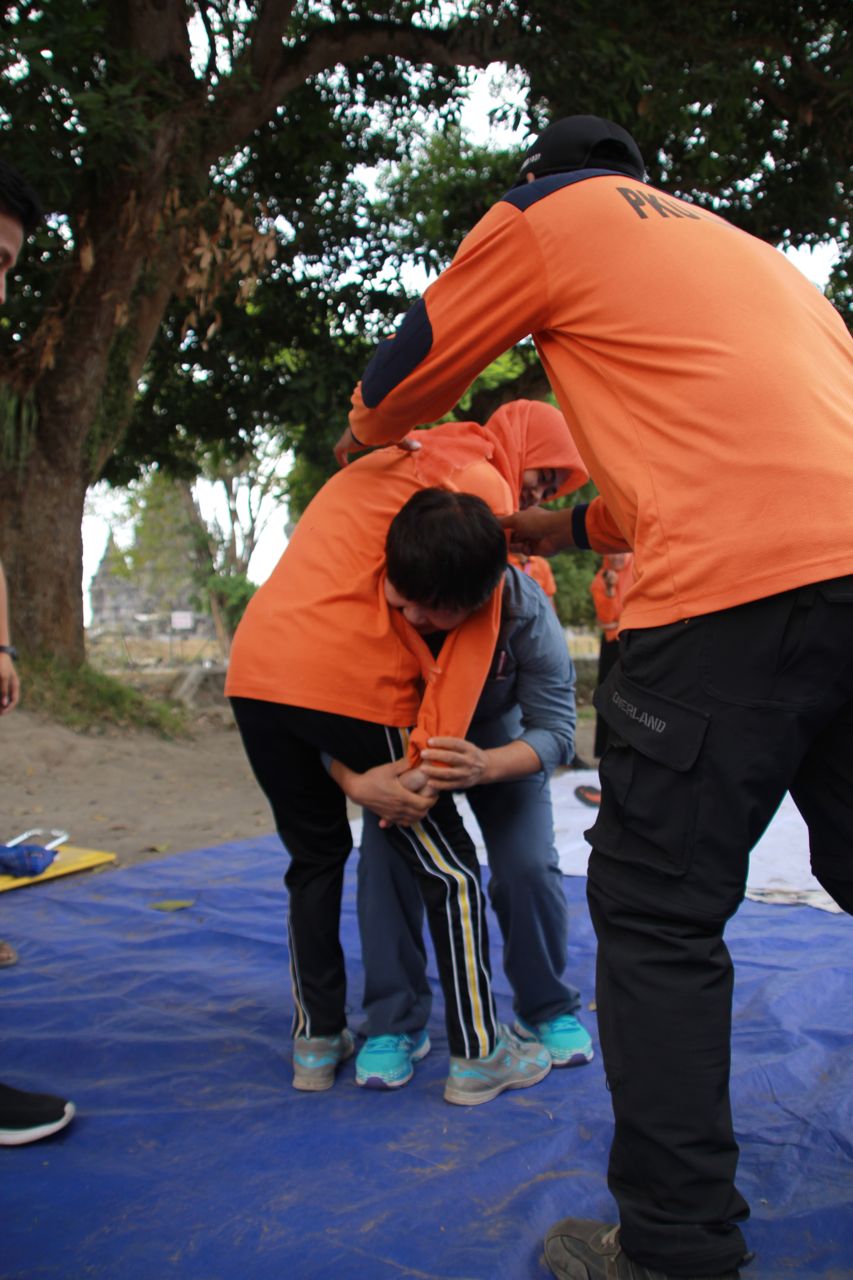 Department of Nursing of Universitas Muhammadiyah Yogyrakarta (UMY) organized the 5th International Nursing Summer School (INSS) on 6-9 August 2018 at Camping Ground of Prambanan Temple. It was conducted under a theme of 'Maternity Care in Disaster Management'.
Event Director of the INSS Miranti Primadani stated that the 5th INSS was distinctive from previous INSSs. "This year the INSS focuses on disaster management for pregnant women," declared Miranti in an interview on Sunday (3/8).
She informed that disaster management for the pregnant women is different. If a rescue team cannot manage the disaster well, a mother and her infant may pass away. Thus, we provide materials about the first aid for the women in disaster management such as splitting of fractures, carrying techniques of pregnant women in an emergency, artificial breathing called cardiopulmonary resuscitation (CPR), and evacuation of victims on steep terrain using repling techniques. Participants of the INSS will discuss the materials and have simulation.
Additionally, the 5th INSS was followed by 120 participants from a number of countries as Malaysia, the Philippines, and Thailand. One of the participants Neil Martin from Mindano State University, the Philippines appreciated and was impressed by the INSS. "I am enthusiastic about all schedules at the INSS. All materials were delivered in details so that I could understand them," he expressed.
Neil, who is Head of Student Affairs at the Mindano State University, thought that the INSS theme was interesting because training of disaster management commonly only discusses general materials. Thus, he could share knowledge which he gained during this INSS when they returned to his home country.
Besides, all materials were presented by experts in disaster management from the National Disaster Mitigation Agency (BNPB), Muhammadiyah Disaster Management Center (MDMC), and Emergency Medical Team from Malaysia.
Head of Logistics and Treatment Office of the BNPB of Daerah Istimewa Yogyakarta Enaryaka, S.Kep., Ns., M.M. entirely supported the INSS. "We do not know when disaster occurs. Hence, we should be well prepared to do disaster aids. This training is necessary of rescue teams. I am glad that UMY can hold this great summer school," she asserted.