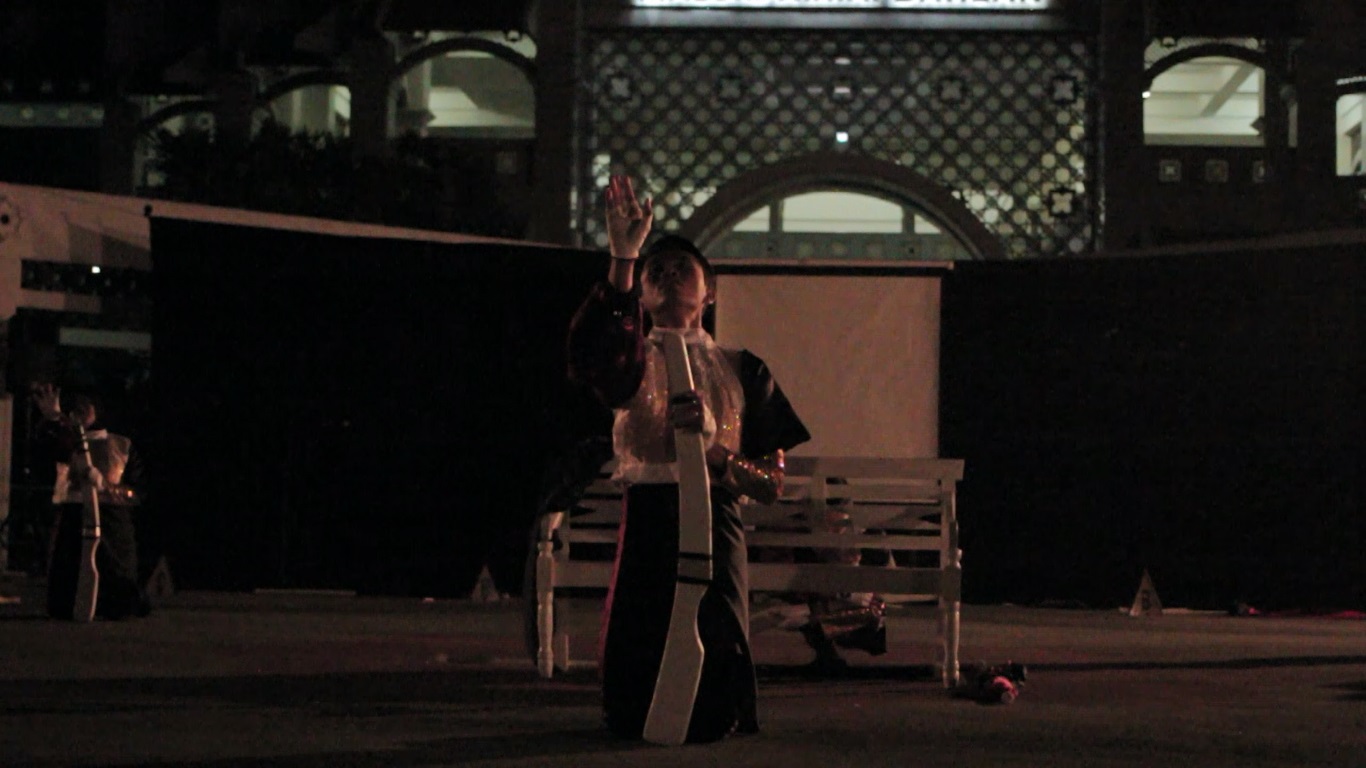 Drum Crops (DC) of Universitas Muhammadiyah Yogyakarta (UMY) will join International Jember Open Marching Competition (JOMC) n 23-25 September 2016. The drums corps conducted a farewell concert to go to the JOMC attended by chairperson of LPKA of UMY, Sugito, S.IP., M.Si., and Triyana.
The JOMC is an annual international competition supported by Indonesia Drum Band Association (PDBI), Asian Marching Band Confederation (AMBC), and Winter Guard International (WGI) of the United States. It was firstly organized in 2012, and the 5th JOMC will be enlivened by participants from seven countries, namely Indonesia, the Philippines, Japan, Malaysia, Hong Kong, and South Africa.
In the competition, DC of UMY will compete in four categories: brass battle, drum battle, color guard contest, and individual contest. The theme of each category was also different as 'bad boys' for brass battle, 'beat it' for drum battle, and 'you'll never walk alone' for color guard.
In a remark via video call, Rector of UMY, Prof. Bambang Cipto, M.A., stated, "I wish that you can work hard, be disciplined, be as solid as a rock, and show UMY's vision as an 'leading and lightening' as well as 'young and global' university. I also hope that you can be the winner."
Bambang declared that university parties supported DC of UMY to participate in the competition. "DC of UMY is always expected to be the best in national and international level. Good luck and make this university proud of you," he expressed.
Besides, chief of DC of UMY, Triana Widyastuti, informed that the number of DC players is 47 people. "The players comprise of 18 brass players, 15 drum line players, 10 color guard players, and 2 players for individual contest. This farewell concert aims at asking academicians' blessing and support," she said.
In fact, DC of UMY has joined the JOMC since 2014 that the DC achieved the second runner up of drum battle. Triana hoped that this year her team can obtain the same or more achievements. "The materials of this year are a lot. The number of players and contest categories are more than one. I wish that we can do as we did two years ago," she expected.
She told that DC of UMY has prepared for the competition for four months. Indeed, the players have had an intensive rehearsal one recent week. "The final preparation has been undertaken this recent week. Till the farewell concert, we are ready to depart to Jember," she ended.