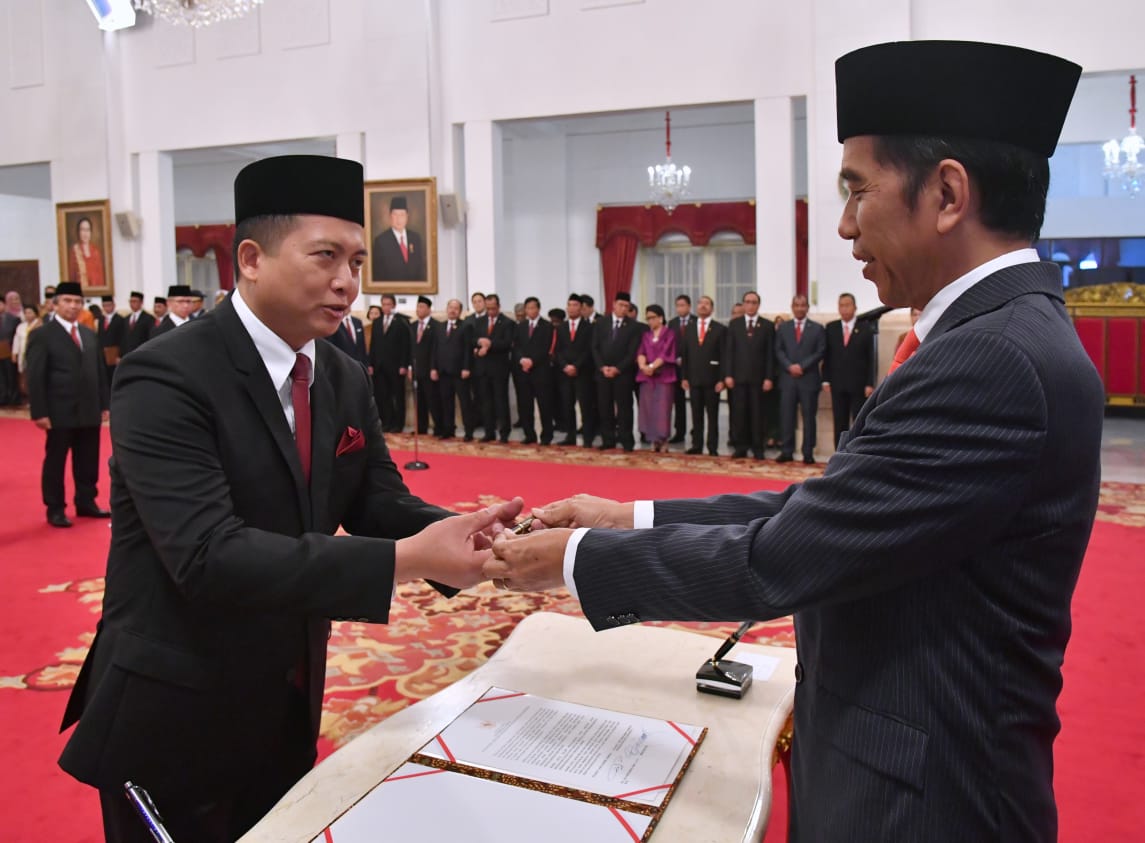 An alumnus of Department of International Relations of Universitas Muhammadiyah Yogyakarta (UMY) Lalu Muhammad Iqbal was officially inaugurated as the Ambassador of the Republic of Indonesia (RI) to Turkey on 7 January 2019 in Istana Negara. To be the Ambassador, candidates should take tests at Commission I of the House of Representatives (DPR) of the RI. Iqbal was selected among 22 candidates.
Iqbal was Director of Indonesian Citizen Protection – Indonesian Legal Aid (PWNI–BHI) at Ministry of Foreign Affairs of the RI. At the PWNI-BHI, he took care of children in the mast basic existence as human trafficking, Indonesians getting a death sentence overseas, and lost people in other countries. His track records convinced the DPR to assign him as the Indonesian ambassador to Turkey in Ankara.
Head of Department of International Relations of UMY Dr. Nur Azizah, M.Si. informed that Iqbal was the department graduate of batch 1991. He was the first alumni of the department working at Ministry of Foreign Affairs and being an ambassador. "His intellectual in diplomacy has been fostered since he studied at university. Iqbal, from Nusa Tenggara Barat, was an active student that he joined International Relations Student Association (KOMAHI), Student Body (BEM), campus publishing, and Lingkaran, a community focusing on sharing notions and thoughts among Yogyakarta students in 1990s," she told in an interview on Wednesday (9/1).
His organizational experiences enabled Iqbal to enhance his leadership and analytical skills essential for his carriers in a department demanding right decisions and analyses. Prior to being an ambassador to Turkey, Iqbal was in several placement posts abroad, Vienna (Austria) and Budapest (Romania).