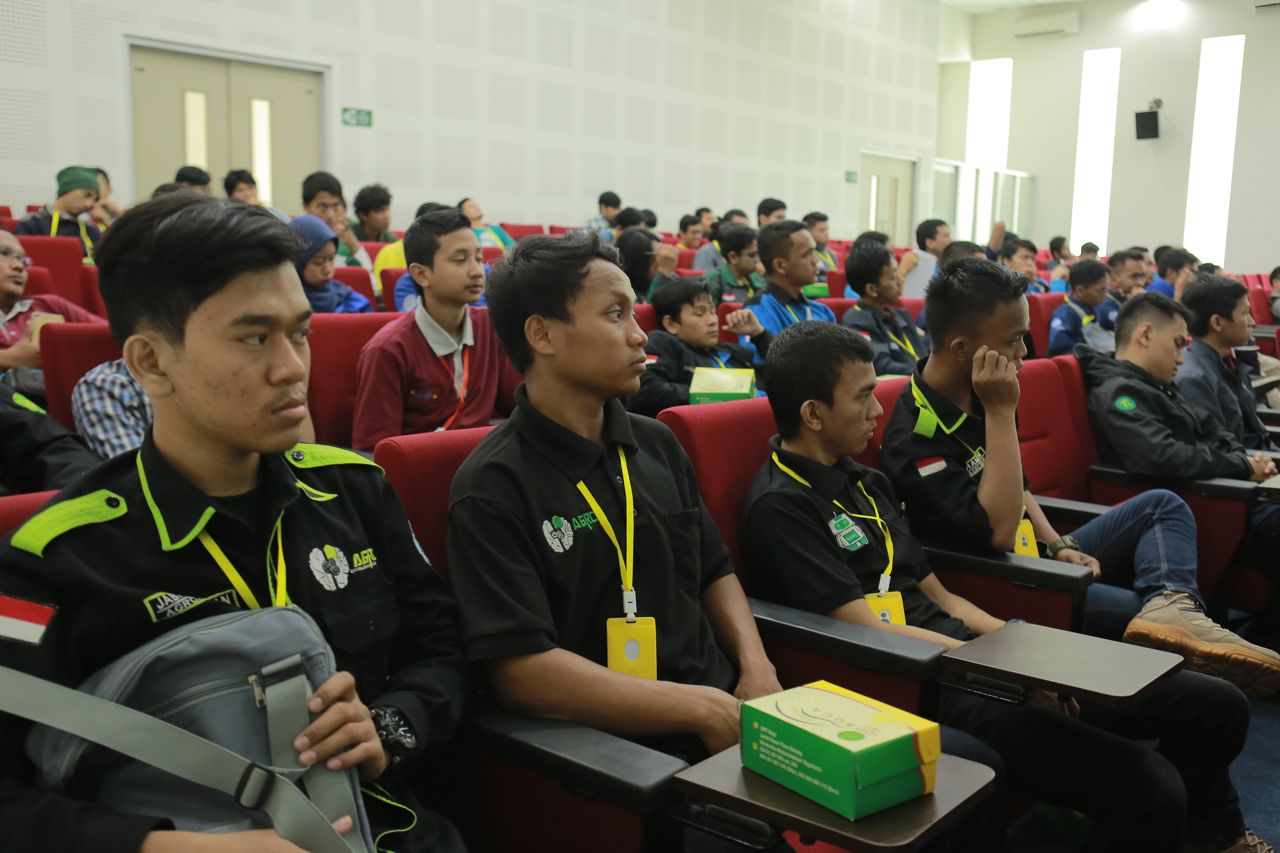 Participants of Indonesia Wheeled Robot Soccer Contest (Wheeled KRSBI), National Indonesia Robot Contest (KRI) 2018 are challenged to use a fully auto robots during the contest on Thursday-Friday (12-13/7). The idea triggers participants to enliven the Wheeled KRSBI.
"We, the juries, dare all participants to employ fully auto robots for tomorrow's match," said Dr. Ir. Endra Pitowarno, one of the juries as well as a speaker at the technical meeting of the KRI 2018 on Wednesday (11/07) in the Twin Building K.H. Ibrahim Universitas Muhammadiyah Yogyakarta (UMY). The challenge was decided based on voting and not all participants agreed so that participants were given two options. "If you want to use fully automatic robots, please do it, or you employ manual robots, you may use it although the fully automatic robots may be better," declared Endra.
Endra also predicted that the KRBI contest would be a tight match. Robots at the Wheeled KRSBI were superior to the Humanoid robot in speed. Thus, 3-on-3 match of the Wheeled KRSBI would be much more attractive than the Humanoid KRSBI. Nevertheless, the number of goals is the main scoring criterion at the Wheeled KRSBI.
In addition, 24 teams competing at the KRSBI are Institut Teknologi Bandung (DAGOZILA), Institut Teknologi Sepuluh November (IRIS), Politeknik Elektronika Negeri Surabaya (ERSOW), Politeknik Manufaktur Bangka Belitung (SIPAK G2), Politeknik Negeri Bengkalis (POLB3NG TECH), Politeknik Negeri Jakarta (VEROCIA 18), Politeknik Negeri Padang (DATUAK MIDUN), Politeknik Perkapalan Negeri Surabaya (GERHANA DEWARUCI), STMIK Adhi Guna (10-D), Universitas Ahmad Dahlan (FIRE-X), Universitas Brawijaya (ENSPARTAN), Universitas Pangeran Diponegoro (EWS BARRACUDA), Universitas Gajah Mada (FUKURO), Universitas Indonesia (CHAKRAMAKARA), Universitas Islam Sultan Agung (URT-ROSO), Universitas Negeri Jember (JR EVO), Universtas Kristen Satya Wacana (R2C-WARRIOR), Universitas Negeri Surabaya (NAKULA-SADEWA), Universitas Negeri Yogyakarta (MOBO-EVO), Universitas Sam Ratulangi (EURO GRANDE), Universitas Negeri Sumatera Utara (SI-HATOP), Universitas Tadulako (SCADA RT), Universitas Telkom Bandung (ROSTU), dan Universitas Trunojoyo Madura (SAKERA). The Wheeled KRSBI comprised of six-minute preliminary rounds and two six-minute elimination rounds.