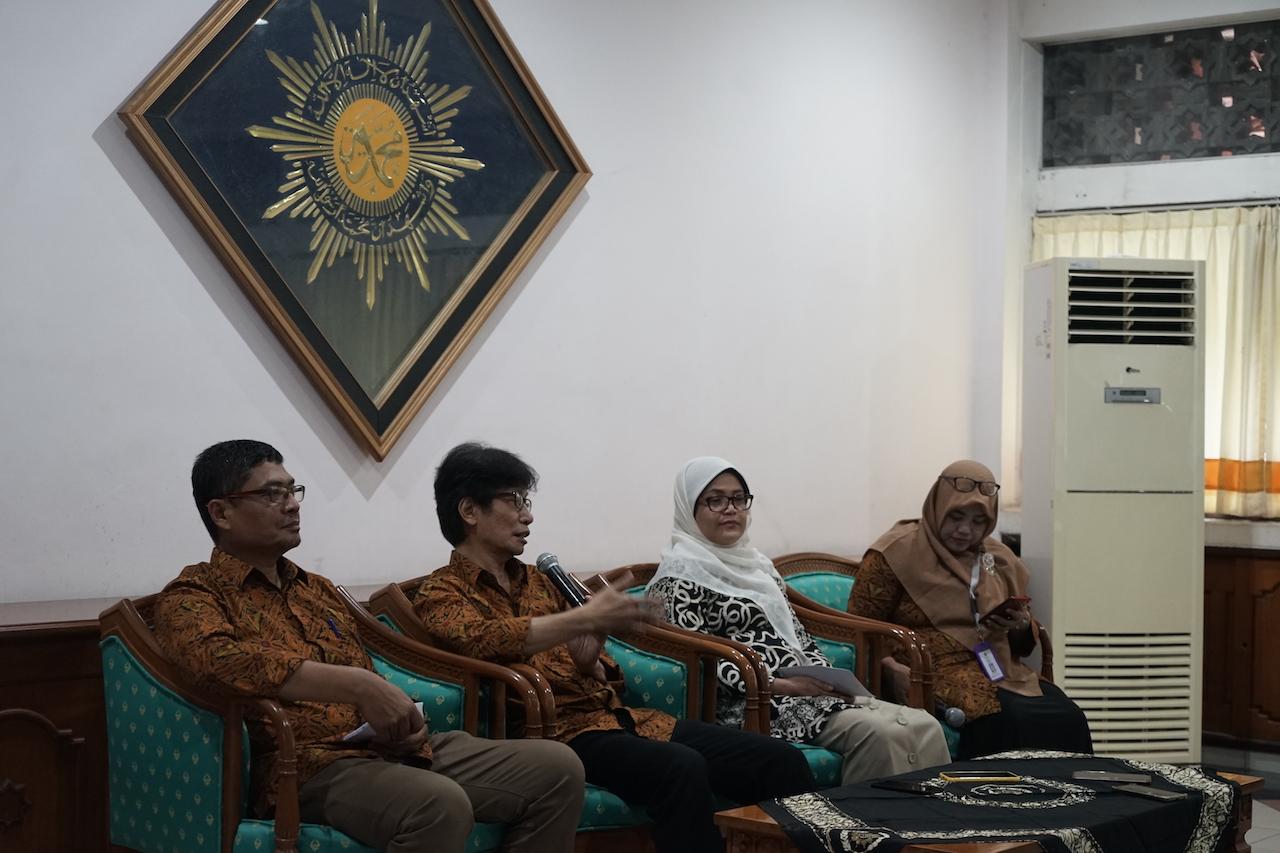 Word circulated online that stated that there were UMY Lecturers who are threatened to be fired for violating the lecturer code of ethics. In addition, the media also displayed pieces of documents which validity is unclear. The news circulated on Friday (6/3) which had caused a commotion in the UMY academic community.
In response, the Rector of UMY , Dr.Ir.Gunawan Budiyanto, M.P., IPM said that the news was true. There had been a violation of the lecturer code of ethics and etiquette ethics that had been done by a UMY lecturer to several female students which resulted in a disruption in the work environment. The person concerned has been removed from his position as of March 3, 2020.
"This decision is based on the UMY Employment Regulation Chapter IV Article 33 number 1 which reads :the employee code of conduct is a guideline for attitudes, behavior, and actions on and off campus".  Chapter V of the UMY lecturer code of ethics regarding the Ethics of lecturers to fellow lecturers, education staff, and students, Article 11 paragraph c which reads "provides academic services with empathy, courtesy, no strings attached, without any element of coercion and article 11 paragraph h, which is always trying be an example for students"," he explained.
UMY Vice Rector of Human Resources, Dr. Nano Prawoto, M.Sc., also said that after the online report was reviewed and examined, UMY was of the opinion that the framing of the news came from documents that had no validity because they were not equipped with signatures by the authorities or officials. "In addition, the scattered news headlines cause misunderstandings, and were not clarified before the news is released," he concluded.