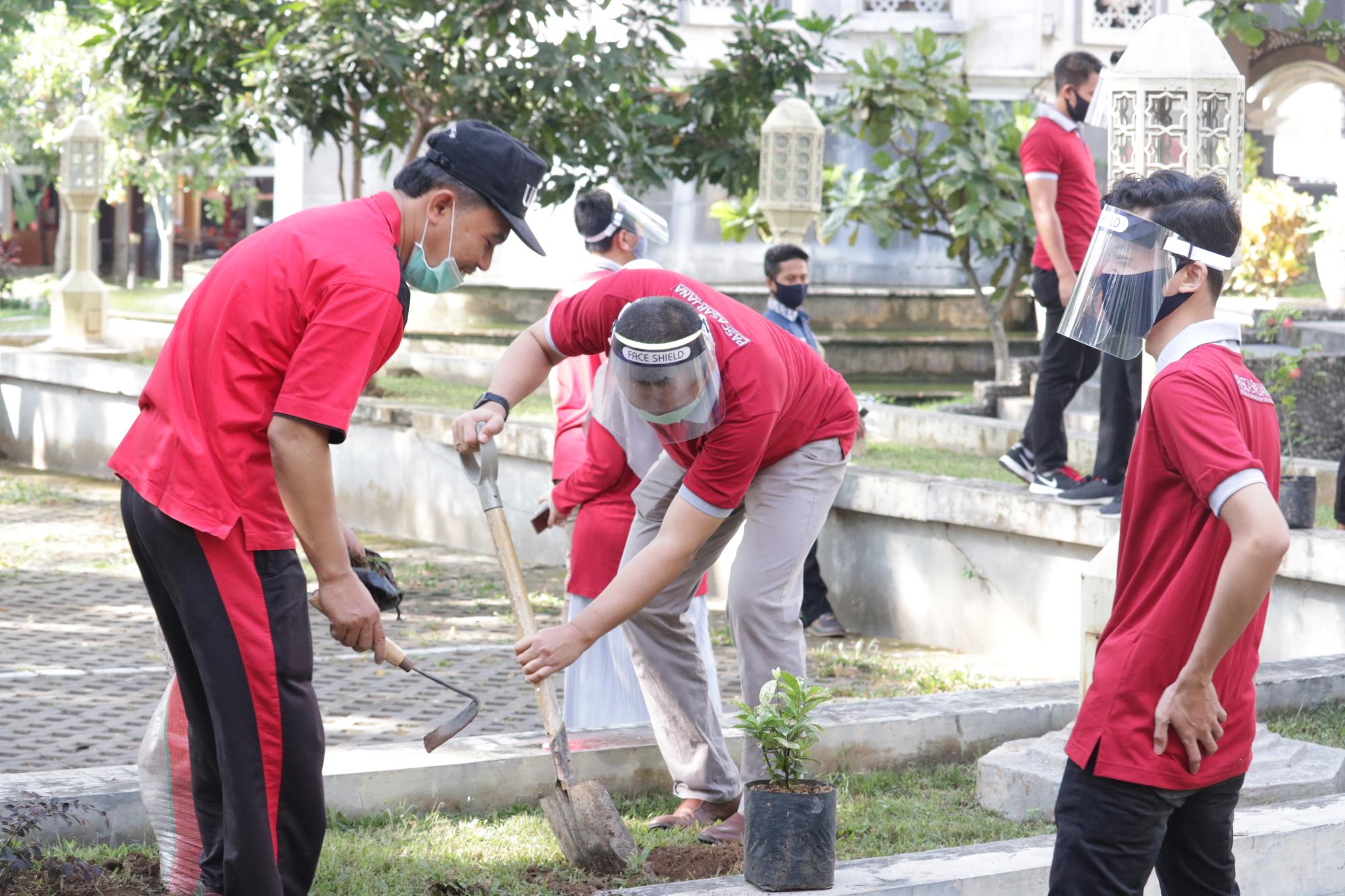 Green living and energy saving in the campus environment is an important issue for Universitas Muhammadiyah Yogyakarta (UMY). Its efforts to implementing a green campus program has been implemented since 2010. In order to remain consistent in the go green campus program, the UMY Postgraduate Program held a postgraduate go green event on Saturday (7/18) at the lobby of the UMY Postgraduate Building. Some of those involved in the graduate go green program are members of the postgraduate program's academic community, including structural officials, education staff to regular staff. The members of the program planted approximately 50 ornamental plant seeds.
Ir. Sri Atmaja P. Rosyidi, ST., MSc. Eng., Ph.D., PE., Director of the UMY Postgraduate Program said that this event is more than just planting seeds, but also an effort to be consistent in the go green campus program. "In this program, we not only plant just for the sake of planting but also to make sure that all postgraduate academicians are involved in go green campaigns, including structural officials, education staff, and employees. This program started a week ago, and this is its final event," he explained.
Sri Atmaja also explained several go green campaigns that are carried out in the postgraduate program environment, such as the arrangement of buildings to promote green living and cleanliness, to the change in the academic service system into an online system to reduce the use of paper. "right now we are focusing on changing the building layout to be more environmentally friendly, and we changed the conventional academic services of students to be online to minimize the use of paper. Then we also campaign to limit the use of electricity and water," he concluded.