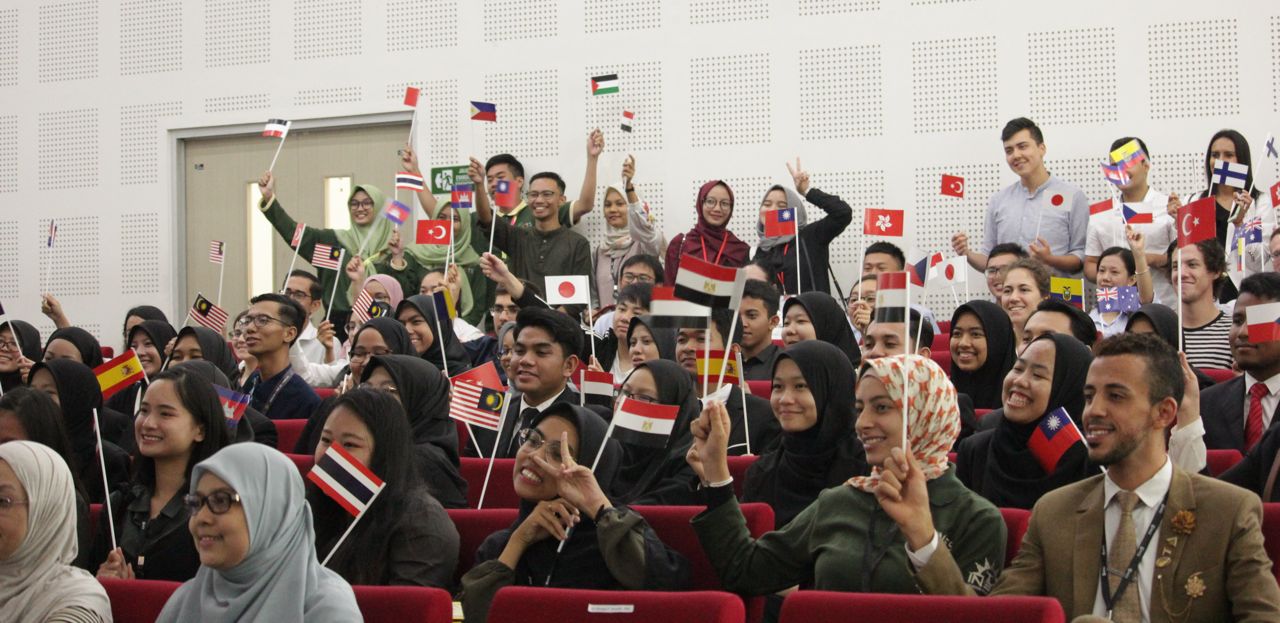 True to the campus creed of "Young and Global", Universitas Muhammadiyah Yogyakarta (UMY) opened their Summer School Program on Monday (22/7) in their K.H.Ibrahim building. 162 participants from 25 countries participated in this summer school program, a commitment from UMY to create an international academic environment to support its vision to become an internationally reputed campus.
Dr. Ir. Gunawan Budiyanto, MP, when interviewed after the opening ceremony, stated that the summer school program is routinely hosted by UMY. It is one of the ways for UMY to show its quality as an international-friendly campus. "We hosted this summer school program to introduce UMY as an internationally friendly campus, which fits its creed as a Young and Global campus. Hopefully through this program UMY can be known in the international society," He stated.
According to Gunawan, this summer school program will be held for three weeks with subjects that fit each program's related skills. "This year, there will be 7 summer school programs from several different faculties. The participants of the summer school will attend three weeks of activities with the first class being the teaching of subjects that fit their own programs. The second subject will be about traditional events, where each participant will introduce their own cultures to one another," Gunawan added.
Unlike the previous programs, this year's summer school program is opened simultaneously. Yordan Gunawan,S.H., MBA.,M.H, as the head of International Affairs of UMY's Bureau of Cooperation, stated "This is a joint event from seven summer school programs, namely IDSS (International Dental Summer School), IPSS (International Pharmacy Summer School), ITMSS (International Tropical Medicine Summer School), SCLS (Summer Course of Law and Syariah), INSS (International Nursing Summer School), IGOPSS (International Government and Politics Summer School), IENC (International Emergency Nursing Camp). In addition, this summer school program is the very first time where all programs are done simultaneously, while in other years, they were done individually by each department," Yordan explained.
Moh. Salah, a representative from one of the summer schools, stated that he was happy to be able to follow this year's summer school program in UMY." I am delighted to be in this summer school event, and I'd like to thank the rector of UMY who has given us the chance to follow it. This program can give a chance for us to understand and study Indonesian beliefs, language, food, lifestyle, clothes, and other things," Stated Salah, a student delegation from Egypt. (sofia)