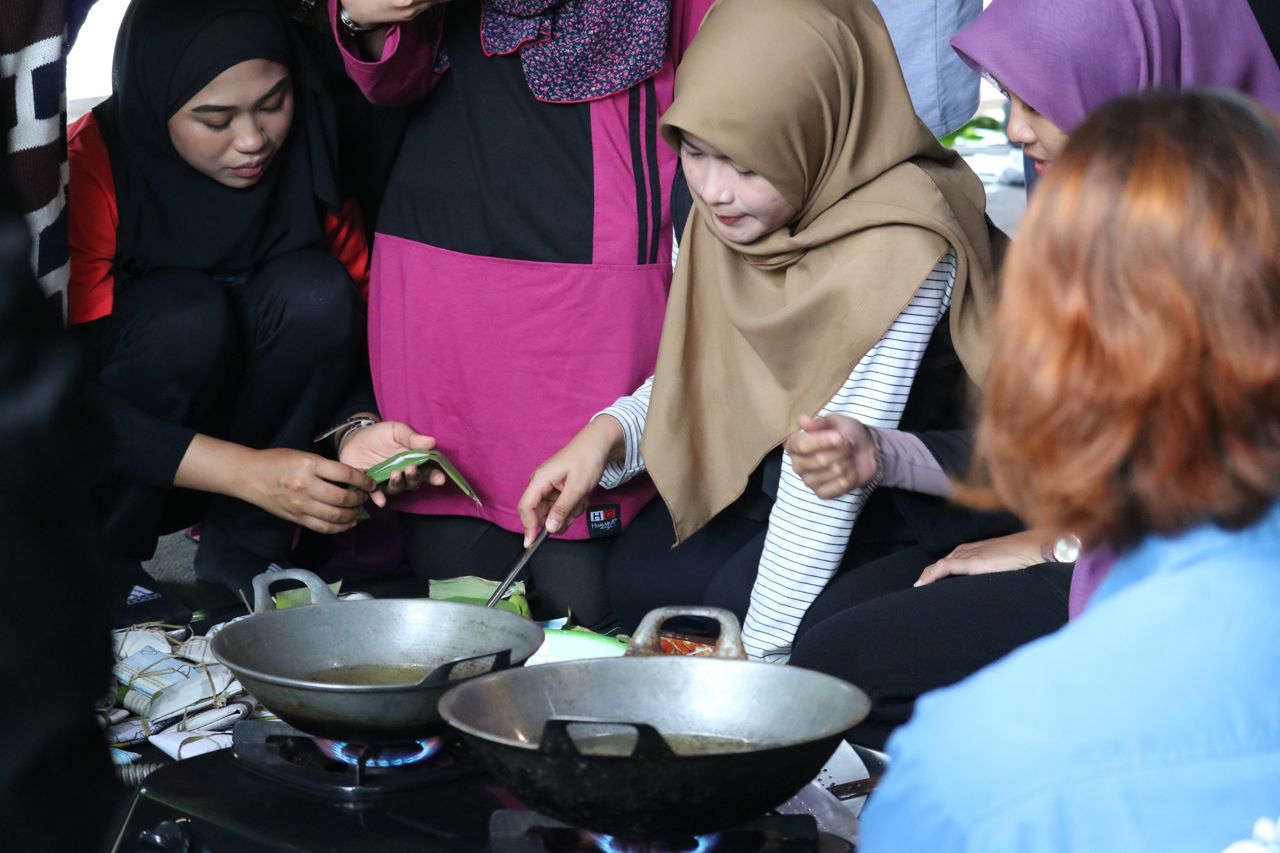 Having broad cooperation with foreign institutions appeals international students to study at Univresitas Muhammadiyah Yogyakarta (UMY). This academic year, UMY accepted 35 international students from a number of admission schemes. They are from Universiti Sains Islam Malaysia (USIM), Universiti Utara Malaysia (UUM), Southern Borders Province Administration Center (SBPAC) Thailand, Muslim Education Development Association of Thailand (MEDAT), and Princeton University, New Jersey the United States. To promote local culture to the students, Office of Cooperation and International Affairs of UMY conducted an induction on Saturday (27/10) at Omah Tembi Homestay.
A staff of the cooperation office Ilyas Ghifari informed the students were accepted from various cooperation schemes. "For instance, nine UUM students and three USIM students join a student exchange program, eight students of Princeton University have an internship program, ten Thai students from the SBPAC and MEDAT are full-time students at UMY, and the others take an internship offered by study programs at UMY," mentioned Ilyas.
The induction brought positive impressions towards the students as told by Esha Jain, a student of Princeton University. I think this induction provides me an exciting experience. I can make batik and tempe as well understand the making process. I also can meet other students and share our experiences during their stay in Indonesia and their home country," she expressed.
Another student of Princeton University Jonathan Hunter Charette thought that the induction invited students to value arts and culture. "We visited Museum Ullen Sentalu and saw the batik making process. I appreciate skills in making batik, especially after I tried it by myself. This induction drives me appreciate arts and cultural diversity," he stated.