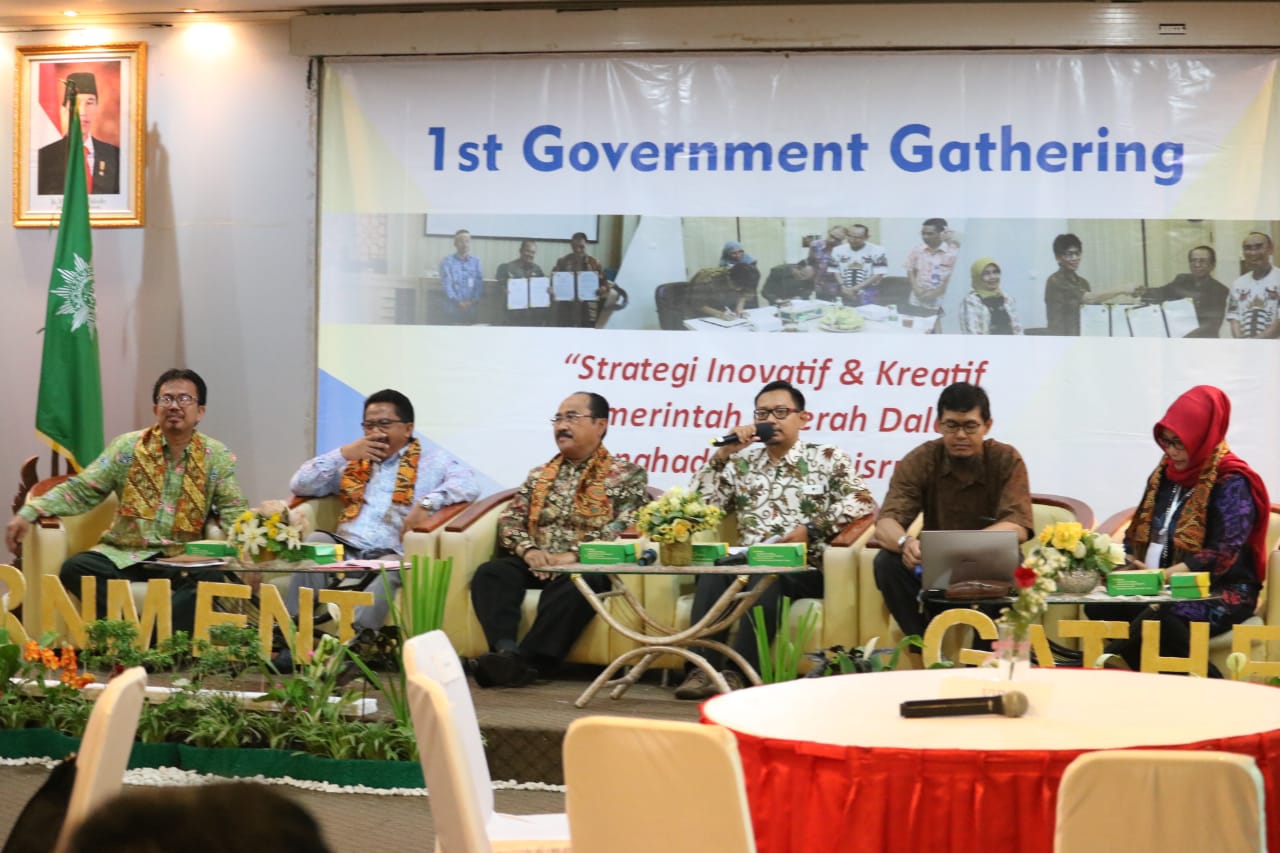 At the 1st Government Gathering, Head of Office of Cooperation and International Affairs of Universitas Muhammadiyah Yogyakarta (UMY) Eko Priyono Purnomo, M.Res., Ph.D. stated that local government and higher education should foster their cooperation and go hand in hand to confront this disruptive era.
At the gathering conducted on Thursday (20/11) at Asri Medical Center, Eko declared that to face the era UMY members entail forums to share experiences and knowledge, to discuss and to synergize regarding products, works, and innovative services. Thus, synergy with local government is necessary to encounter Industrial Revolution 4.0.
Besides, at the 1st Government Gathering, local government and UMY signed Memorandum of Understanding (MoU). Their cooperation, further, was talked on a discussion on 'Innovative and Creative Strategies of Government in Tackling a Disruptive Era'. The discussion was attended by representatives of local government and UMY members. There was also an exhibition of goods and services from 38 departments and regions.
Eko told that the cooperation encompassed social and economic areas such as community service, products, idea, and services which can enhance local and national economy, increase local potential, and resolve local issues.
Meanwhile, Rector of UMY Dr. Gunawan Budiyanto, M.P. maintained that the technology development and opportunities in this disruptive era enable the local government and UMY to take more roles in development of this nation. "The cooperation between local government and UMY will contribute to the betterment of this nation and boost innovation to benefit community," he conveyed.
Additionally, local government collaborating with UMY were Regency of Bantul, Bojonegoro, Ogan Ilir, Sleman, Boyolali, Berau, Purworejo, Kebumen, Kulon Progo, Gunung Kidul, and Pemalang, as well as Yogyakarta City.