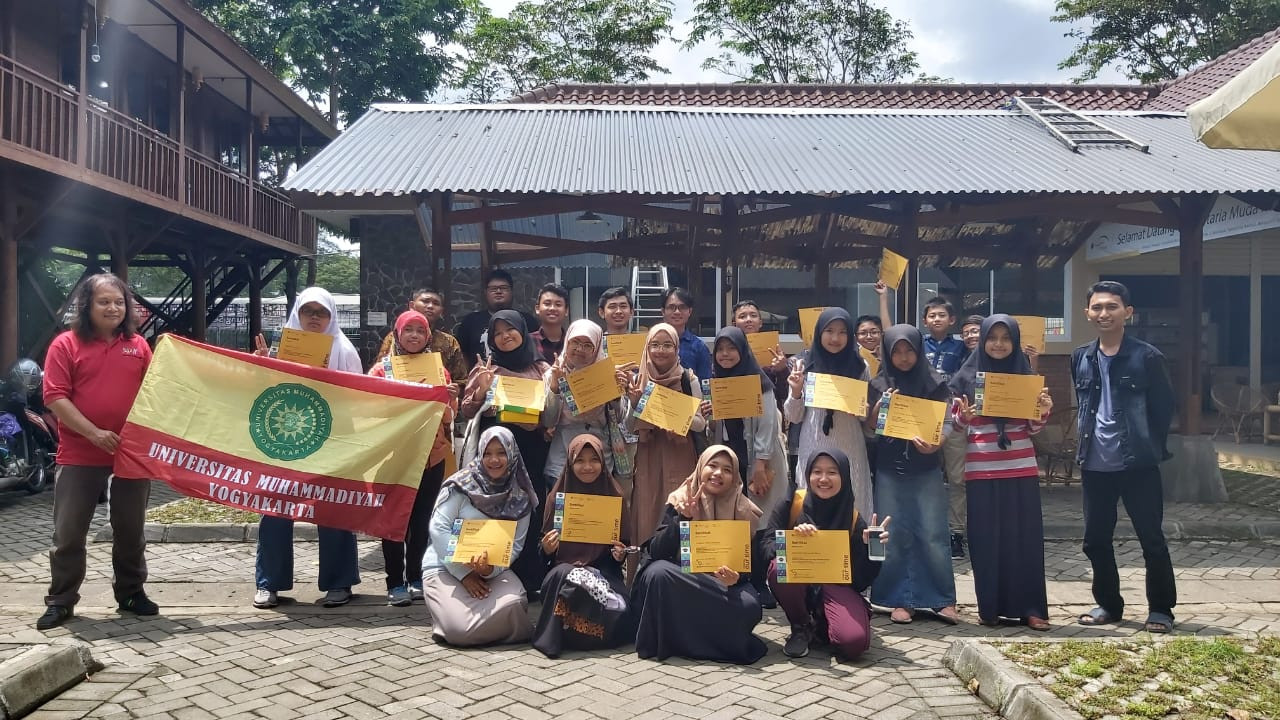 Universitas Muhammadiyah Yogyakarta (UMY) once again held a writing workshop to enliven its 39th anniversary, on Friday (15/2). This writing workshop is aimed at students, so they can write essays well. The workshop, which was held at the Worldwide Youth Cafeteria, UMY central campus at Jalan Brawijaya Yogyakarta, was attended by 24 students from Yogyakarta and Central Java. The participants enthusiastically attended the workshop filled by Yamadipati Seno, Editor of Mojok.
"When writing essays we should write short sentences. Good writing is a short sentence arrangement that does not need to be read twice to understand its meaning, "explained Seno.
Seno added that writing is not just a typing activity. Writing involves the challenge of organizing ideas neatly, structured, and systematically. This will form not only the writing skill, but also thinking skills.
The head of the event organizing committee, Dr. Fajar Junaedi added that the purpose of this activity was to seed literacy among students. Each participant wrote one essay accompanied by Yamadipati Seno, Dr. Fajar Junaedi and Dr. Ahmad Sahide (UMY lecturer), and a student team from the Nuansa campus press.
"Student essays will be compiled, edited and published as student book, which will be presented as UMY's anniversary gift," explained Fajar.