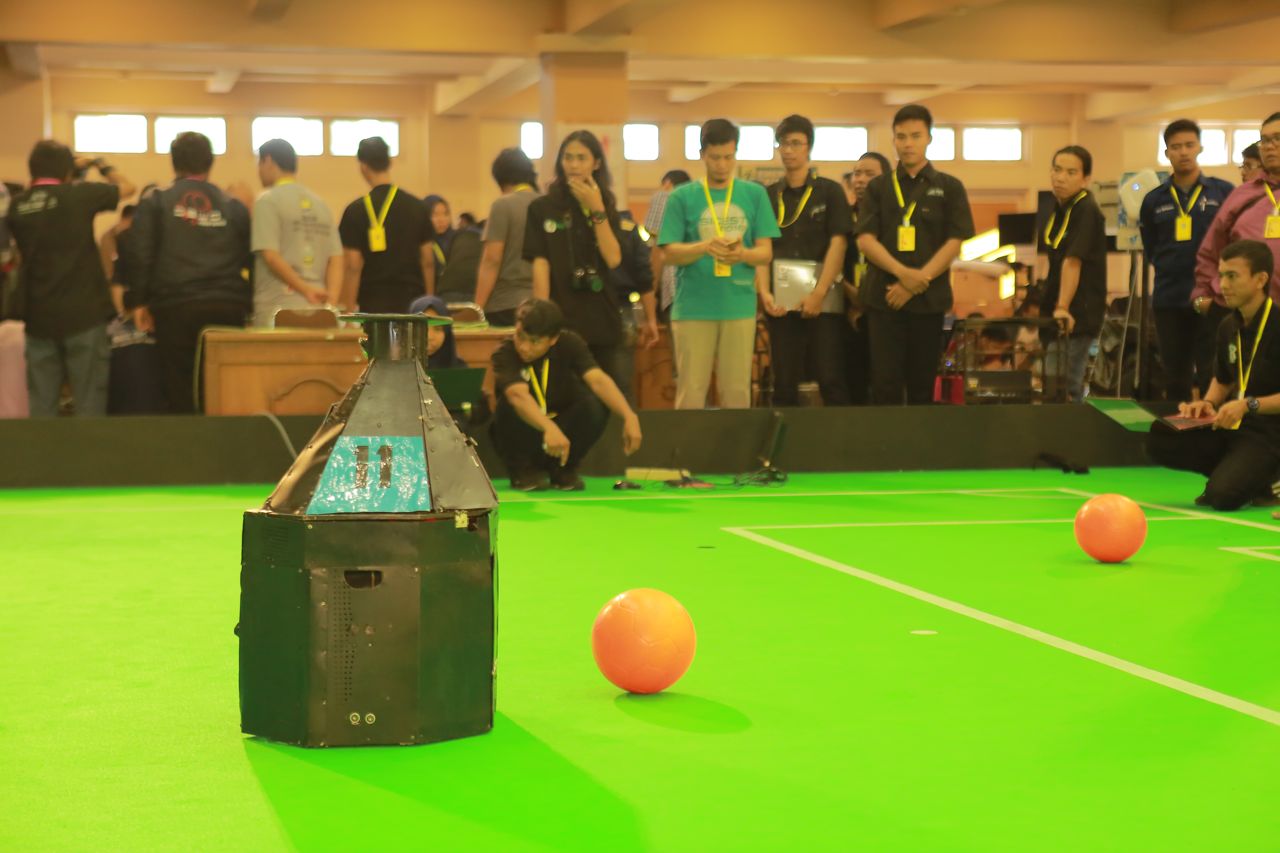 A running test for Wheeled KRSBI teams was conducted on Wednesday evening (11/7). On its test, there was a thrilling moment faced by a team of Politeknik Manufaktur Bangka Belitung that their robot SIPAK G2 got errors causing imbalance. This small incident happened when the team had a running test against Polbeng Tech team from Politeknik Negeri Bengkalis. The match ended draw with 0 point for both teams.
"During the running test, our robot had a trouble with the connection. I presume that it was affected by an error at the robot program," revealed one of the team members Dodi. He further added that this little error will not restraint them to go forward and continue this contest. "We have come this far so that we need to remain optimistic and enthusiast for the match," he said. Concerning about their robot condition, Dodi and his team would reconsider whether or not they will use the fully automatic robot as the jury had challenged.
In spite of all, Pratama Galistyan as a technical LO of the Wheeled KRSBI explained that there were two running tests. The first running test was the time for the team to observe field and gather the data. Afterwards, there was a measurement on the robot to assure it in accordance with National KRSBI. The robot standards are 52cm width for the keeper, 60-80cm height and 40kg weight. The second running test was the time for the participants to have a simulation for the match. The results of the running test were a basis to decide the scheme for the match so that the match would be fair and satisfying.