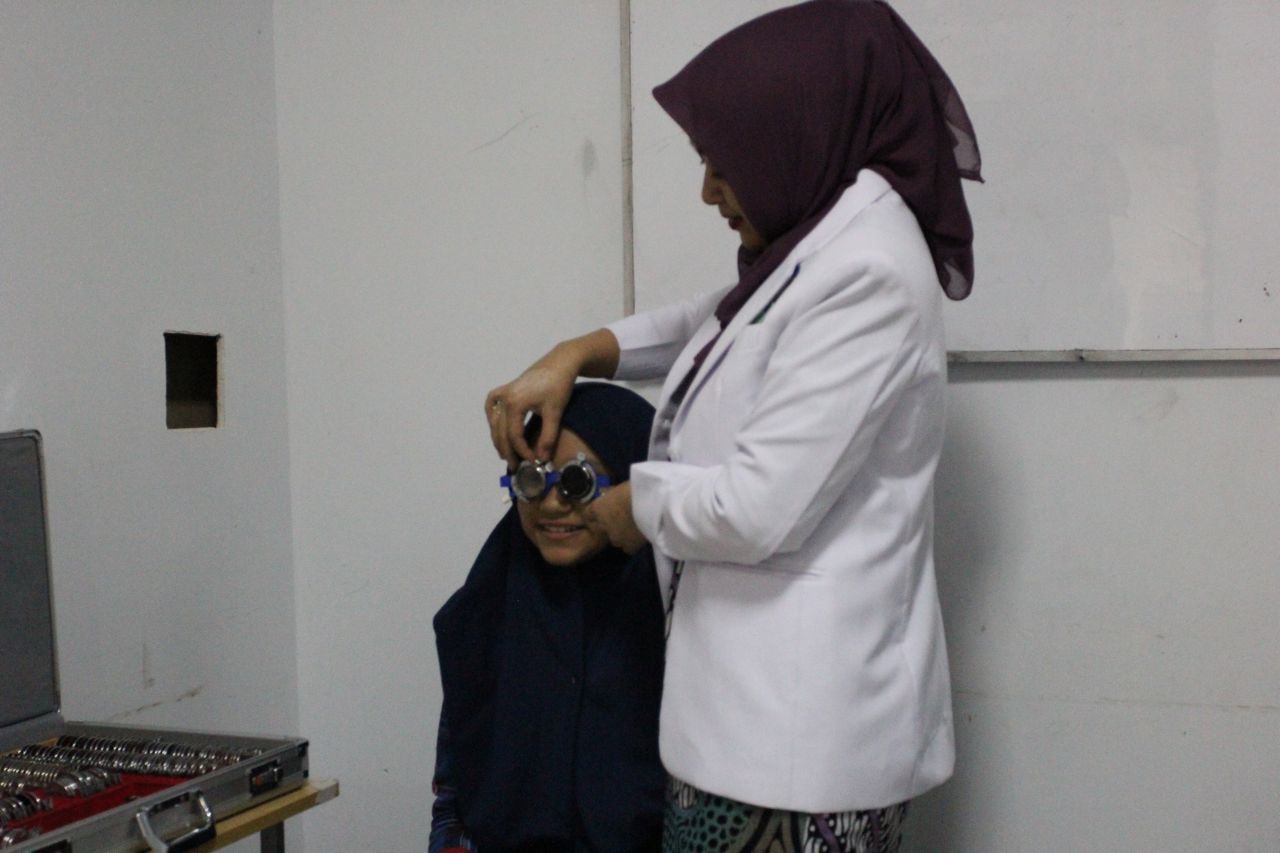 To commemorate the 19th anniversary, the Ash – Syifaa Life Emergency Rescue Team (TBM ALERT) of Faculty of Medicine and Health Science of Universitas Muhammadiyah Yogyakarta conducted social services such as a free eye exam on Tuesday (23/10) at Skill Lab of the faculty.
Bringing 'One for Humanity' as the theme meaning health for all people, the eye exam was firstly organized and aimed to celebrate World Sight Day.
"As previous commemorations, we hold several social services for public. Meanwhile, we firstly offer this free eye exam to commemorate the World Sight Day," declared Chairperson of TBM ALERT Nadyla Kahar.
Nadyla added that the social services were media for TBM ALERT members to learn since all of the services were monitored by doctors, experts in the fields. "Because we are medical students, this event becomes a forum for us to practice theories which we learn at class. At the eye exam, we are supervised by ophthalmologists, namely dr. Yunani Setyandriana, Sp.M., dr. Ahmad Ikliuddin, Sp.M., dr. Nur Shani Meyda, Sp.M., who also teaches at the faculty," mentioned Nadyla.
After conducting a free eye exam, the TBM ALERT would organize a mass circumcision (khittan) in December, social services in January 2019, and an obstetric examination in February 2019. All of the events were free in charge. Further information can be accessed on an official Instagram account of the TBM ALERS, @tbm_alert.