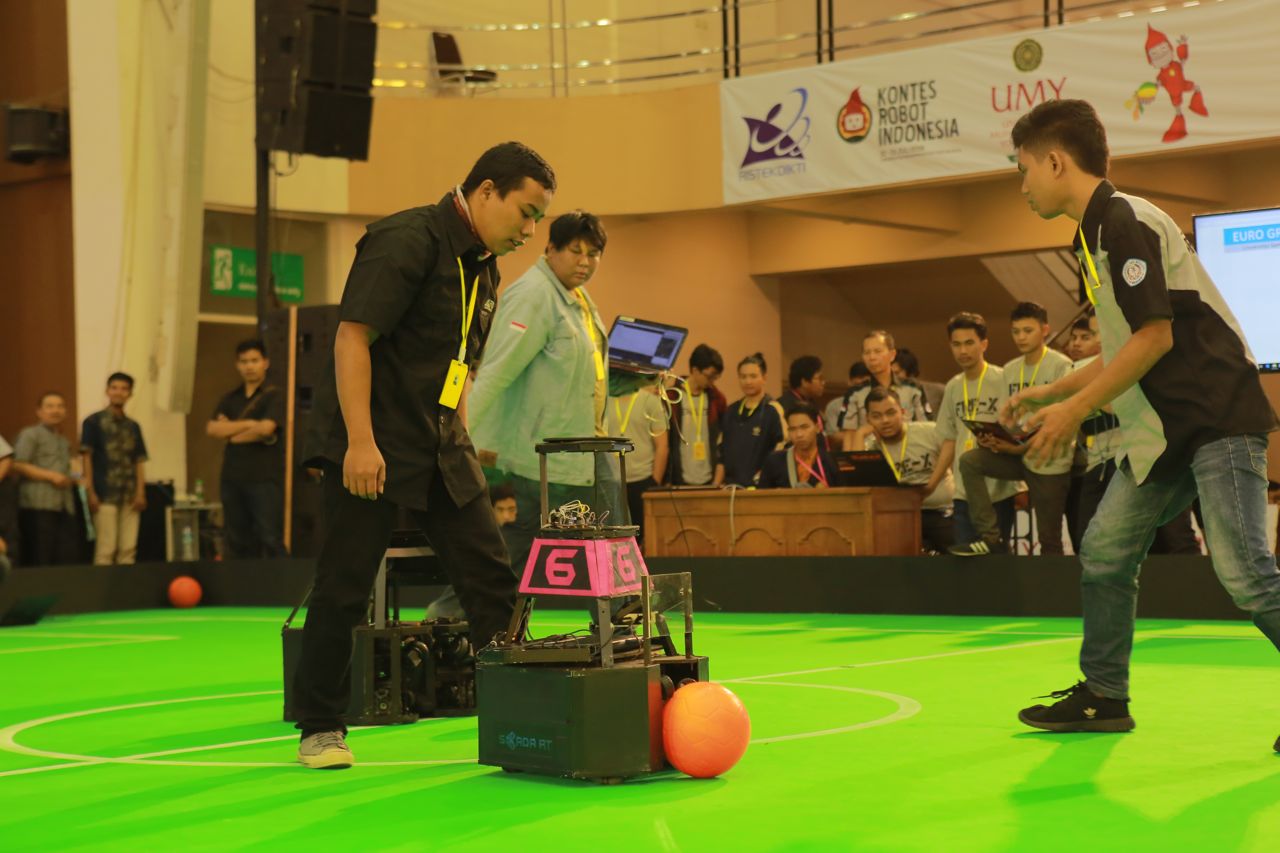 A preliminary round of Indonesia Wheeled Robot Soccer Contest (Wheeled KRSBI) took place on Thursday (12/7). Of 24 teams divided into 8 teams, 16 teams passed to the next round. The 16 teams were the winner and runner up of each group.
In the round of 16, the matches are IRIS from Institut Teknologi Sepuluh Nopember versus CHAKRAMAKARA from Universitas Indonesia, ERSOW from Politeknil Elektronika Megeri Surabaya versus POLB3NG TECH from Politeknik Negeri Bengkalis, ENSPARTAN from Universitas Brawijaya versus EURO GRANDE from Universitas Sam Ratulangi, FUKURO from Universitas Gadjah Mada versus URT-ROSO from Universitas Islam Sultan Agung, Gerhana Dewaruci from Politeknik Perkapalan Negeri Surabaya versus SCADA RT from Universitas Tadulako, and SAKERA from Universitas Trunojoyo Madura versus 10-D from STMIK Adhi Guna.
One of the Wheeled KRSBI juries Ir. Heru Santoso B.R., M.Eng., Ph.D. stated that the preliminary round did not run well as a running test and the participants got some problems dealing with connection of the Wheeled KRSBI.