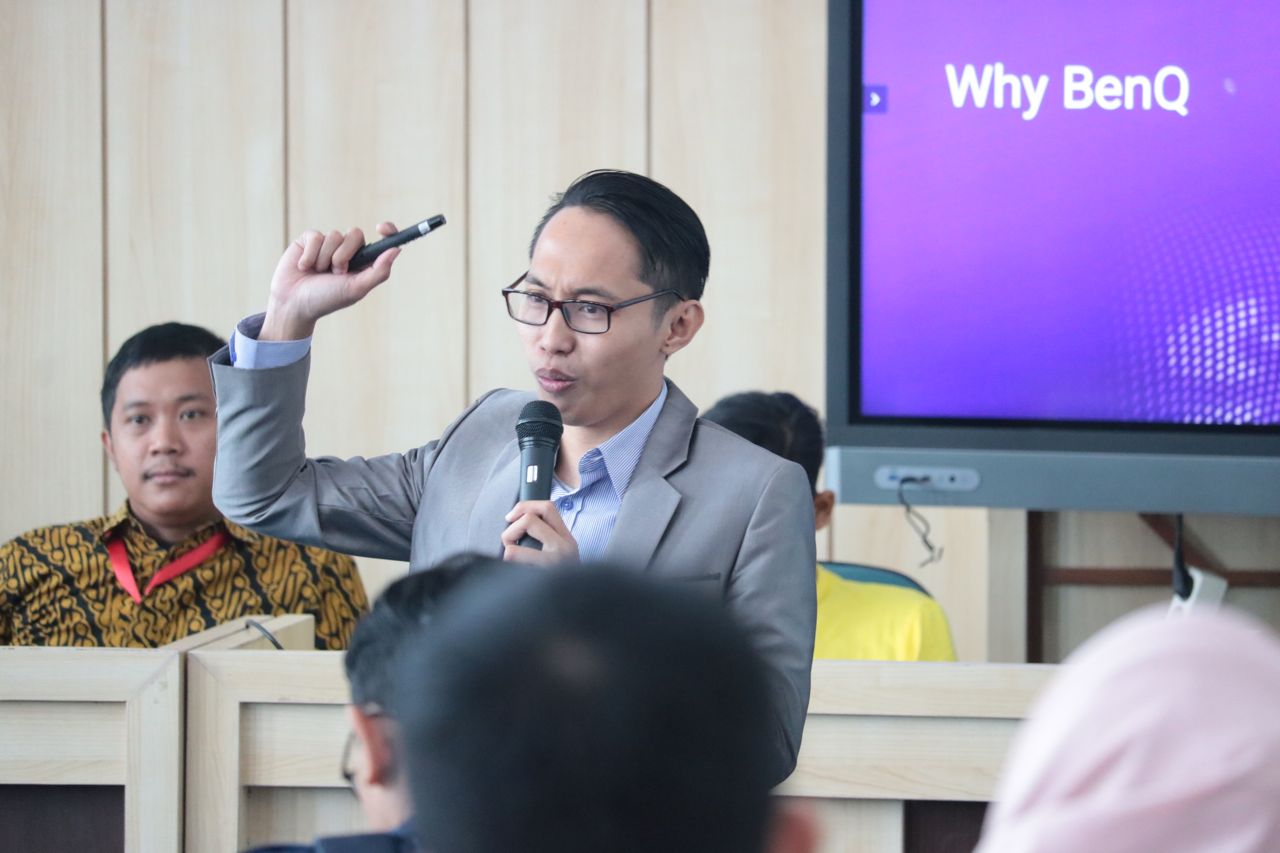 Startup, according to definition of Forbes, is a new business which aims to develop a descent business model to fulfill market needs. Nowadays, startup businesses have become a massive phenomenon in all regions of the world. The startup businesses in Indonesia even reach 2079 units based on a Startup Ranking website. This number places Indonesia as the 5th largest Startup business country in the world, preceded by the United States of America (46.627 units), India (6.192 units), the United Kingdom (4.090) and Canada (2.485 units).
The phenomenon of startup businesses has become an appealing issue among Indonesian people, especially young generations who possess tendency to contribute in the business. Providing proper information related to the startup, Students Executive Board (BEM) of Faculty of Economics and Business of Universitas Muhammadiyah Yogyakarta (UMY) conducted a technopreneur seminar on "Why Should You Do Startup Right Away". The BEM FEB collaborated with Tebar Bisa Foundation (TBF) and carried Ben-Q as a sponsor. The seminar was held on Monday (18/3) at Amphitheater of K.H. Ibrahim Building of UMY.
Director for Business and Partnership of Amikom Business Park Doni Prabowo stated that the most important aspect to commence a startup business is determining the objective. He conveyed, "Startup is not a business which puts profits as a main goal, but also an effort to solve problems in our society. For Indonesia, this becomes a big opportunity because Indonesia possesses many unresolved problems. As for beginners, empathy is needed to define the problems, starting from the root of problems to initial solutions you can offer."
From the problems, a startup idea is formulated, and then the prototype can be developed to benefit users.  "The business initiator should create a minimum product that is feasible to use. In a research process, startup business will experience trial-error processes, and in occasion, also various responds from customers. The input will be materials of improvement and innovation for the future. The points are that we may not put assumption and always conduct validation, starting from market, product, even volition to paying our own products," added Donni.
In addition, Founder and CEO of Ichibot Fahrudin Hasan conveyed, "Ichibot is established because we have a concern to the development of digital technology, especially in toy industries. Instead using a body motor function, toys nowadays, typically online game on all digital devices, tend to use passive movements. We attempt to create toys which make the users to be active and creative at the same time. The product is a line-tracer robot modified freely by the users. Ichibot also can function as a brain-psychomotor enhancer."
Hasan detailed, "To run a startup business, it is not always related to profit. As a technopreneur, one must be consistent to solve social and economic problems in society. You must form a solid team who can cooperate and work together. At the same time, you also need to develop a persistent business plan. Reaching a perfect startup business seems impossible so that consistency to go through is necessary."
Furthermore, there was also launching a program named Start-Up Run of UMY. The program was in collaboration between Student Entrepreneurship and Business Incubator (SEBI) of UMY and TBF. Start-Up Run that is an IT-based business incubation of students of UMY. Hopefully, the Start-Up program can be evolved and can provide new spaces for students to canalize their ideas and creativity.