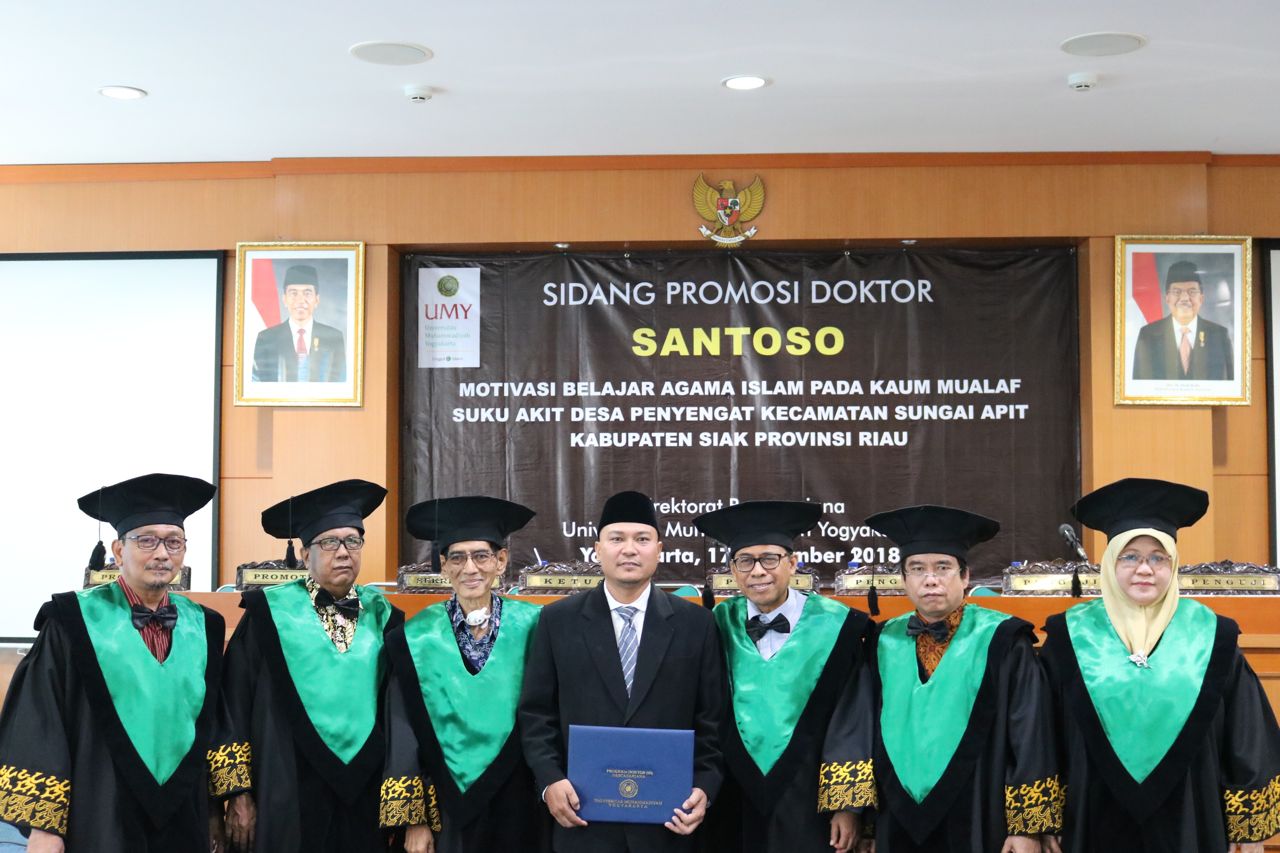 Akit Ethnicity is indigenous people who long inhabit Bengkalis, Meranti Island, and Pelalawan Regency. The people are isolated and reclusive from outside world since they would like to preserve tradition and true identity of the people. However, some of the people have assimilated with society outside their habitat and already converted to Islam.
The phenomenon was a background of research by Santoso, a master's student of Universitas Muhammadiyah Yogyakarta entitled "Motivasi Belajar Agama Islam pada Mualaf Suku Akit" (Learning Motivation in Islam by Mualafs of Akit Ethnicity). "Most Akit Mualafs lack learning facilities and teachers to help them comprehend Islam," said Santoso at his dissertation defense in Building of Graduate School of UMY, Kasman Singodimejo on Saturday (17/11).
Santoso conveyed that as minorities, Akit people tended to get less attention from local government. There was no fund to build mushalla and early childhood education school (PAUD), whereas those two places might affect their motivations in learning Islam.
Besides, some teachers find it hard to reach this ethnicity because they live far away in remote location. "Government should give more concern for the Akit mualafs. Until now they can still survive, but they need support of local government to help them increase their motivations in learning," uttered Santoso.
Owing to this dissertation, Santoso successfully graduated from his doctoral program in Islam psychology education with cumlaude predicate. "Motivation in learning Islam, especially for mualaf minority in remote places as Akit Ethnicity, grows gradually even though in an unsupportive sphere. I truly hope that government will provide them proper concern and support," stated Santoso. (Pras)