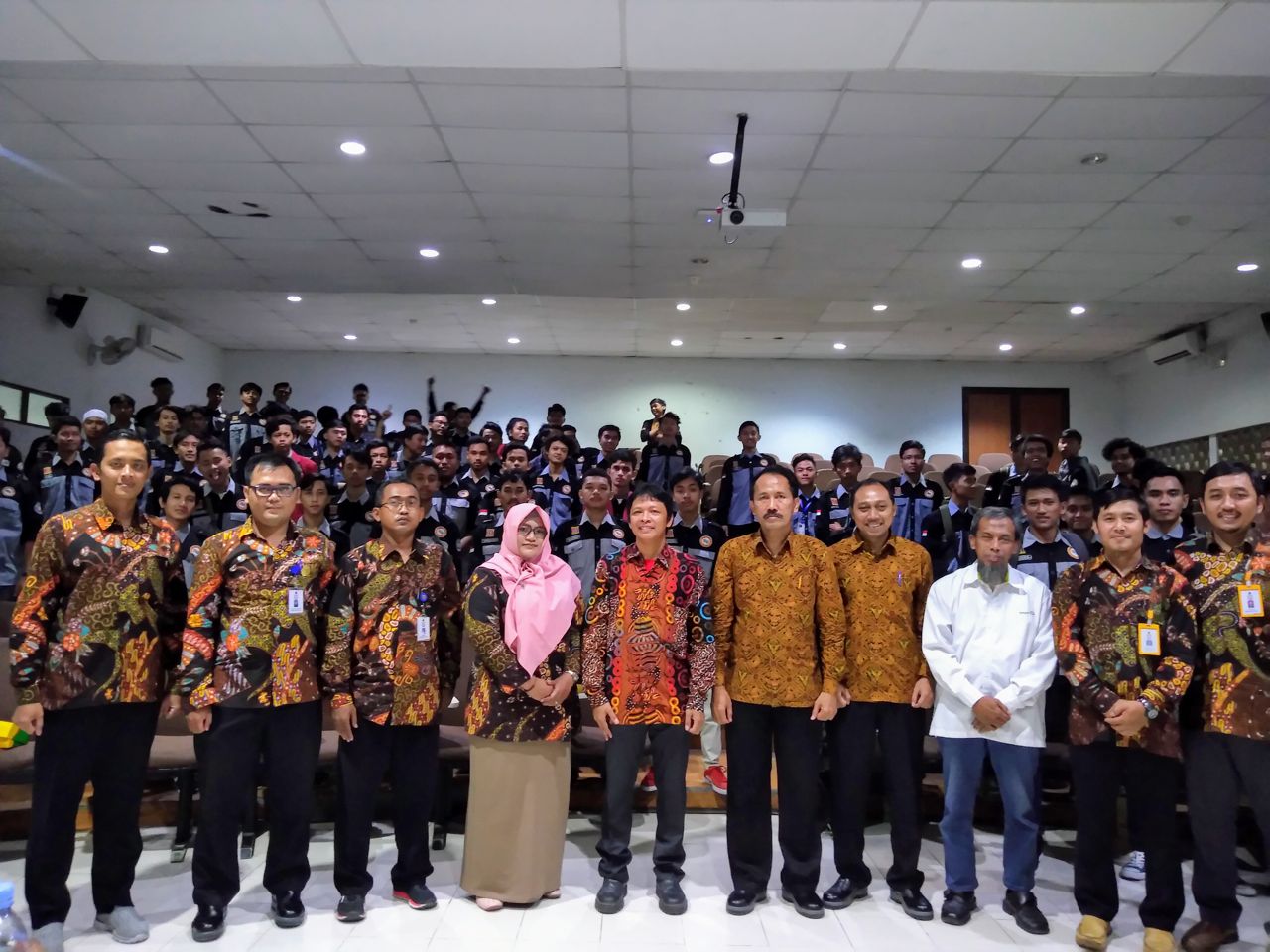 Vocational Program of Mechanical Engineering of Universitas Muhammadiyah Yogyakarta (UMY) conducted an expert lecture to prepare students to confront industrial revolution 4.0. A speaker at the lecture was Mr. Akiri from PT Suzuki research team and Ainur Rofiq from Astra International. The event was held at Amphitheater of Faculty of Medicine and Health Science (FKIK) of UMY on Friday (8/3).
The expert lecture brought a theme "Link and Match of Industry in Confronting Industrial Revolution 4.0", and discussed depiction in working world for students in order to improve their quality of students. As a campus having tagline Muda Mendunia, UMY is duly responsible for preparing its students in their respective fields.
Akhiri emphasized that some mechanical corporations in Indonesia immensely need experts. "Students of the program actually can address various corporations. In Indonesia, there are many corporations such as Suzuki, Astra Group, Seiwa Indonesia, Mulia Indonesia, and others. To work in those corporations, however, students should prepare a well-done preliminary, such as perseverance and persistence," conveyed Akhiri.
Akhiri continued explaining the importance of building connection for students, particularly when the students are performing practical works. "When students have an internship, it is essential to build connection so that, when they are about to enter actual works, they will have links and relations to enter the companies. Nevertheless, connection is not something easy to acquire. It requires efforts and endeavors," he added.
Furthermore, Ainur Rofiq from Astra International detailed, "The outline is that in the working world, you cannot always rely on links. You need to demonstrate a positive ethic and a great intention and volition to work. Students can work everywhere as long as they possess strong desire and hard work."
Meanwhile, Head of the Program of Mechanical Engineering of UMY Muhammad Abdus Somad, S.T., M.Eng. uttered that the expert lecture aimed to supply additional knowledge of working world for students. The expert lecture was a regular program organized by the program. "The expert lecture is a part of Strategic Work Indicator (IKS) of the program. The program has conducted a link and match with several corporations in Indonesia. The Link and Match program has generated Memorandum of Understanding (MoU) with 230 corporations, incorporated under Indonesian Industrial Area Community (HKII) including Jakabeka (Jakarta, Bekasi, and Karawang) corporations. In 2018, we also sent students to have an internship program at Futex, Asahemas, Kayaba, and Unilever. This Link and match can be a means for students to determine their passions to work in the future," ended Abdus.