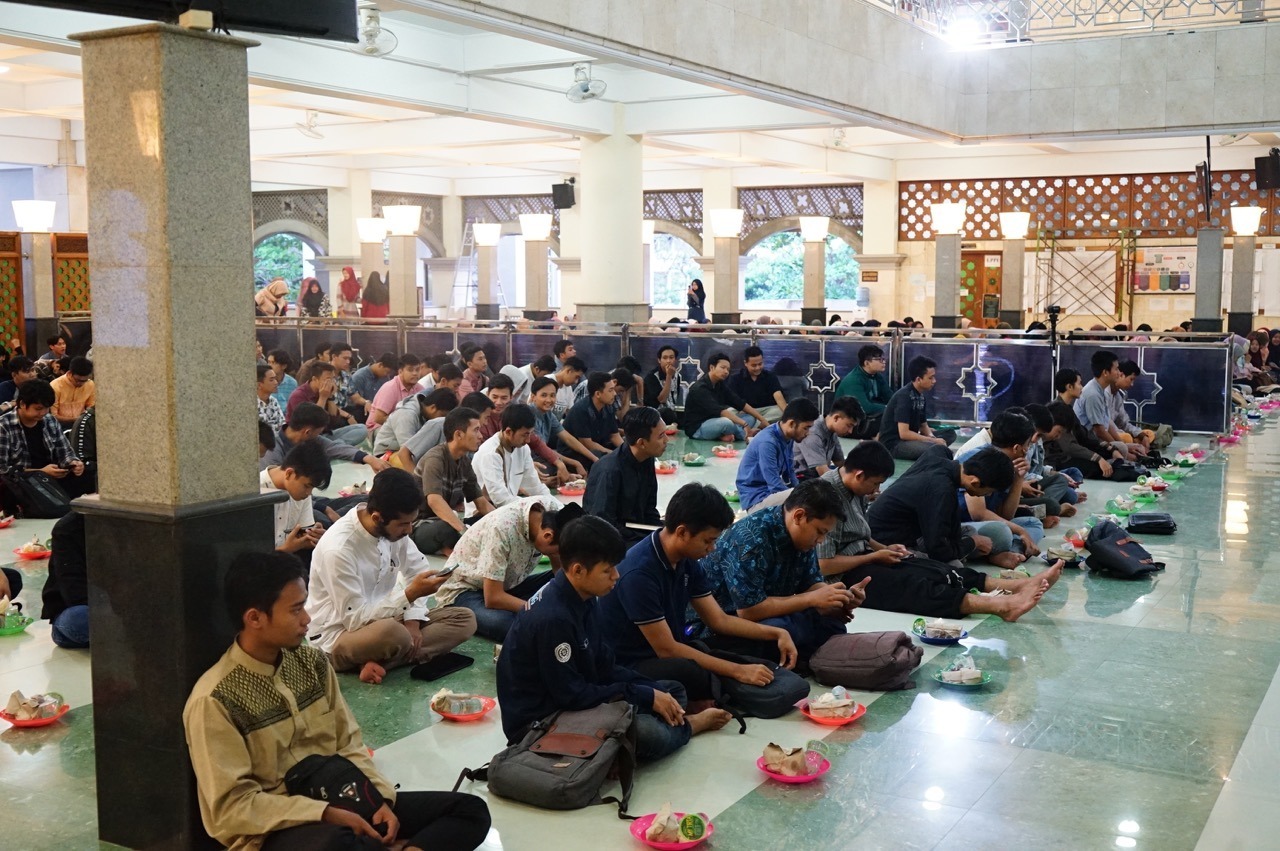 This year, Masjid K.H. Ahmad Dahlan of Universitas Muhammadiyah Yogyakarta (UMY) conducted several activities to welcome the holy Ramadhan. Initiated by Office of Islamic Management and Studies (LPPI), the activities target all academic communities in UMY. The activities comprised several activities, namely sahur (pre-dawn meals), religious studies, and tarawih (night prayers). The Ramadhan activities are planned to conduct in 25 days, starting from May 5 to May 29.
Head of Al-Islam and Muhammadiyah Management and Development Division, Miftahulhaq, S.H.I., M.S.I. stated, "The activities begun since the Sya'ban. We have conducted a series of Ramadhan activities, namely religious studies that related to hisab (the reckoning day after death) and ruqyah (healing activities). Further, we also provide other activities such as sahur for 350 people, Kuliah Ramadhan (a Ramadhan lecture) after Dhuhur prayer, religious studies before iftar (break-fasting), iftar that render 1300 meals, and tarawih. Moreover, Masjid K.H. Ahmad Dahlan also conducts i'tikaf (an action of silence) for all people of UMY.
Miftah continued, "Kuliah Ramadhan invites lecturers of UMY. They present Islamic materials related to their fields so that people can obtain new insights. For the religious studies before iftar and tarawih preaching, all lecturers are obliged to present materials related to Islamic science. We engage all the stakeholders so that we can strengthen our brotherhood."
Furthermore, Miftah explained that LPPI involves all students affiliated to Jamaah Al-Anhar (JAA), Al-Mujadid, Muhammadiyah Student Association (IMM), and Qur'an Recitation Institute (LPTQ). Besides, LPPI also engages other students as volunteers.
Miftah hoped that all academic communities in UMY can put more fervor to conduct Islamic prayers and self-development activities. "Students, lecturers, and staffs seem to possess great zest to follow the activities. Hopefully Masjid K.H. Ahmad Dahlan can become not only a place to conduct prayers, but also a place to held discussions, and other activities related to Islamic materials," ended Miftah.