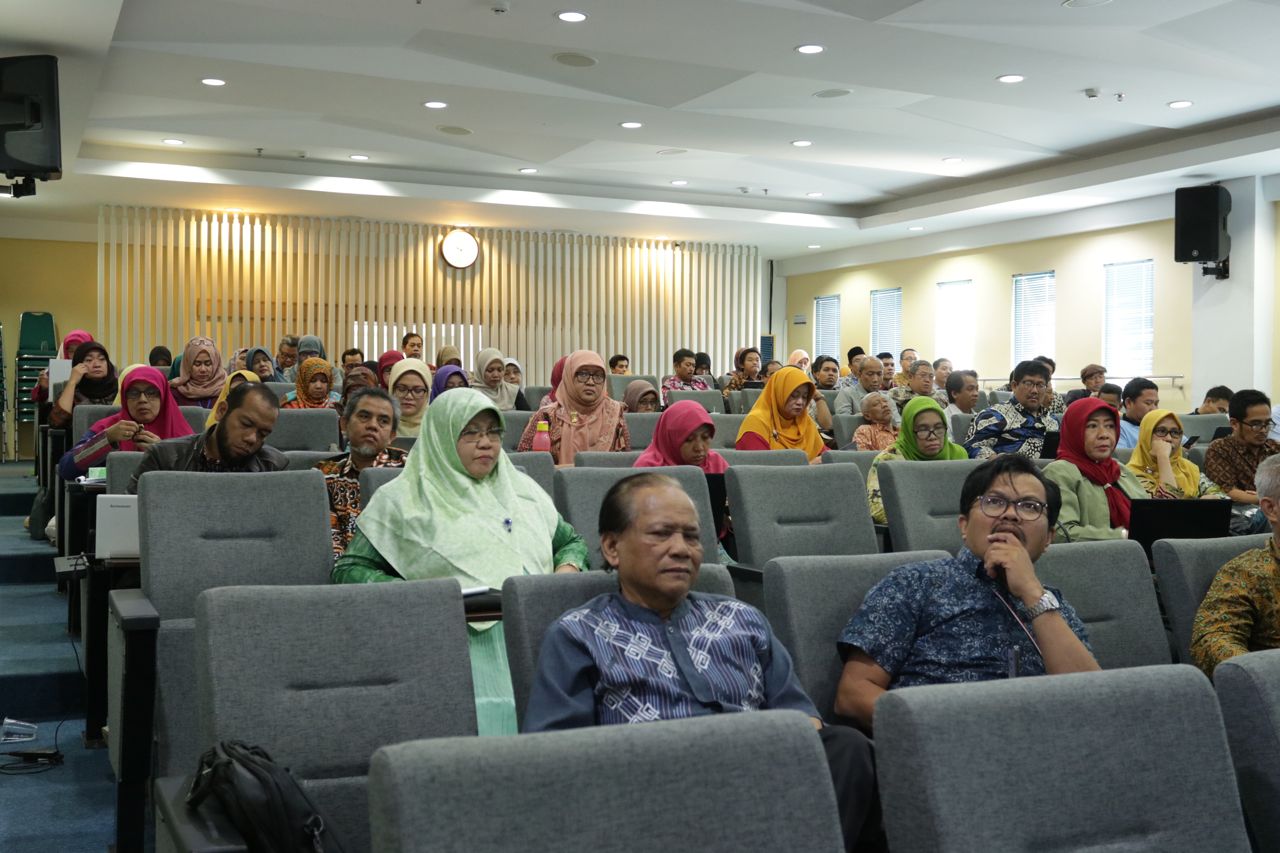 In order to increase the quality for the quality and quantity of Universitas Muhammadiyah Yogyakarta lecturer's research, the Bureau of Research, Publication, and Social Services (LP3M) UMY hosted a technicay training (bimtek) workshop for Writing Proposals for Research and Social Services Grant on Saturday (13/07) in the Seminar Room of UMY's Post Graduate building.
During his opening statements, Rector of UMY Dr. Ir. Gunawan Budiyanto, M.P stated that the research lecturers need to increase their research proposals' quality to pass regulations and receive the grant. To that end, the Directorate of Research and Social Services of the Ministry of Research, Technology, and Social Services of Indonesia (kemenristekdikti RI) wants to increase the quality of proposals from research lecturers that did not pass regulations, so the lecturers can be more careful when making their proposals.
Gunawan also added that the event was a result of cooperation. "This event is a cooperation between the directorate of research and social services, the directorate of research and development, and kemenristekdikti RI with UMY, hosted by LP3M. UMY is dedicated to performing college-level research and social services. Because of that, research proposals need to be taken seriously because they become more demanding from year to year. Every lecturer needs to perform research, even I was reprimanded when I did not perform any research for a year," he added.
In the same event, Prof. Dr. Saryono as a speaker clarified that the RAB (Budget Plan for Research) needs to be used optimally based on the Revised version of the 12th Edition of the Guide to Research and Social Services. "Last year, the budget was not able to be used properly because of the number of researchers who proposed a research and the number of research proposals that passed regulation was too low. To that end, I am asking research lecturers to increase the quality of the proposals and invite their students to create proposals of their own, so that the research fund given by kemenristekdikti can be used properly. This is because there will be an increase in RAB this year," he added. (ads).