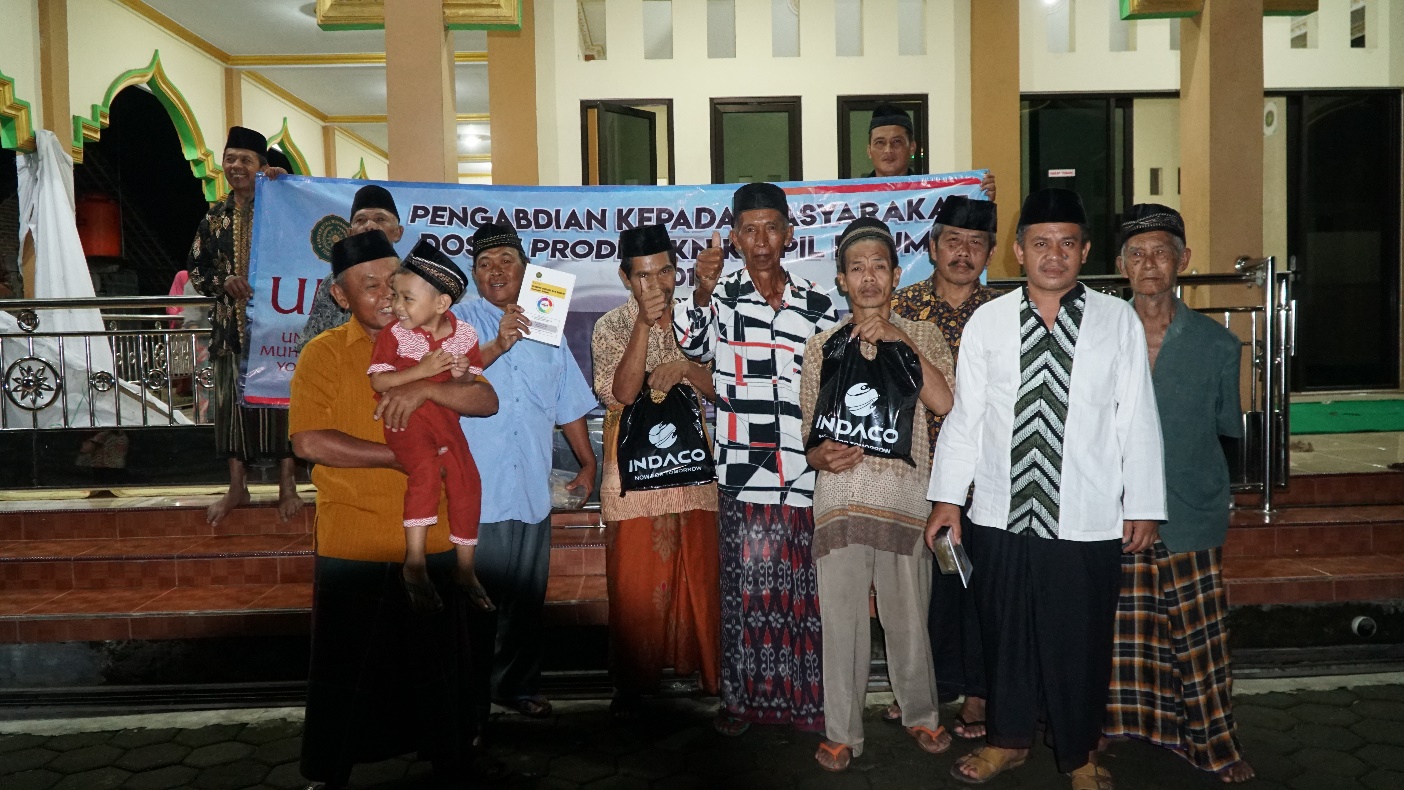 Disaster preparedness is necessary since disasters may occur unpredictably. To share knowledge of disasters, three lecturers of Department of Civil Engineering of Universitas Muhammadiyah Yogyakarta (UMY) performed community service in Godegan, Jamiskauman, Ngluwar, Central Java. They were Restu Faizah, S.T., MT., Dr. Willis Diana, S.T., M.T., And Edi Hartono, S.T., M.T.
The community service aimed to raise people's awareness that they can live in harmony with disasters. It was also a part to embody one of UMY's missions, namely to educate, research, and empower community professionally.
Godegan is located between Putih River and Batang River whose stream is in Mt. Merapi. Cold lava flood is a threat in the village, and other phenomena such as earthquakes or tornadoes may also happen as an earthquake hit Yogyakarta in 2010. "A disaster will most likely ensue again once a location was hit by it. Thus, Godegan may be engulfed by earthquakes, tornadoes, or cold lava flood," explained Chief of the community service program Restu Faizah in an interview on Monday (1/4).
She conveyed that people should be well-prepared for the disasters physically and spiritually. Therefore, the community service provides a mini book on disaster resilience whose contents comprise of physical and spiritual aspects. "The physical aspects include knowledge and skills prior to and after the disasters while spiritual aspects encompass mental preparedness so that the people become well-prepared, patient, and tough. I wish that the book can gear up the people in confronting the disasters and rise up," declared Restu.
Additionally, based on a survey by the lecturers, Godegan is considered a village of Tangguh Pratama which refers to a village not having a policy of Disaster Risk Reduction (PRB), disaster management planning documents, the PRB forums, risk studies, vulnerability reduction activities and increasing of community preparedness.
"Hence, the community service program is still in the first stage, namely providing disaster education for the people to escalate their awareness and preparedness. Insya Allah there will be the next step as training, emergency response simulation, risk assessments, meeting point and evacuation route arrangements," mentioned Restu.