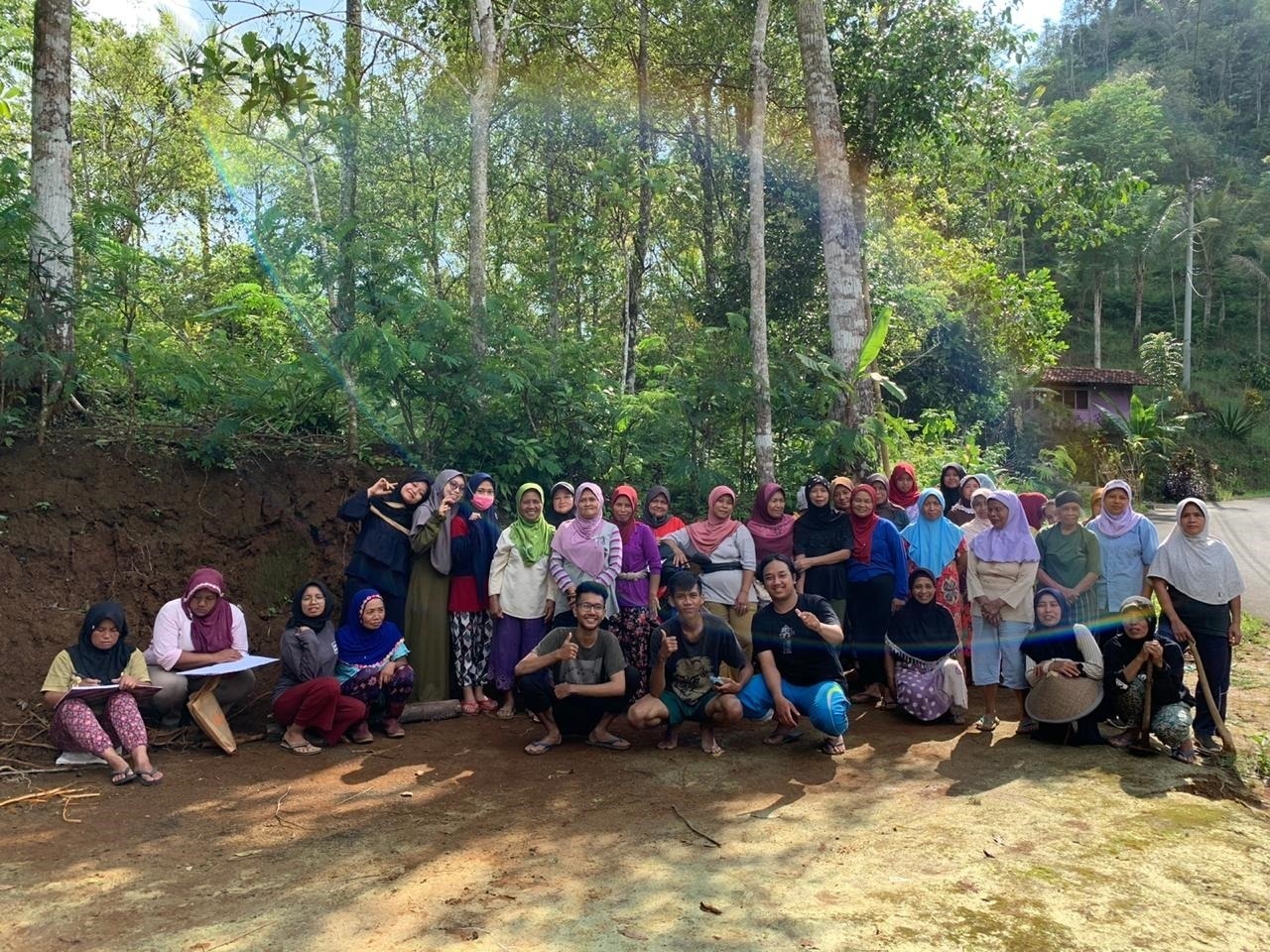 Family medicinal plants (TOGA) are home-grown plants that have medicinal properties and are used as traditional herbal medicines. These plants have many variations, and each are used to treat a variety of ailments. In Sibolong Hamlet, Girimulyo Subdistrict, Kulon Progo, these plants are abundant but rarely used.
To address this, the Universitas Muhammadiyah Yogyakarta Community Service (KKN UMY) team 044, which is managed by Iswanto ST, M.Eng, held a workshop on the use of TOGA as herbal medicine with the local Women Farmers Group (KWT) which was held on Wednesday (15 / 2) at Al-Hidayah Mosque, Sibolong Hamlet, Girimulyo, Kulon Progo. This counselling was delivered by health workers from Puskesmas Girimulyo II and as many as 34 people from Sibolong Hamlet were present during the event. In addition to explaining the benefits of toga, the workers also provided instructions on how to process toga for consumption.
Pasha, The leader of KKN UMY 044, said that the workshop session began when the Sibolong community told them of the many TOGA plants scattered around their properties. However, the community found no use for them. "Some medicinal plants available include turmeric, multiple varieties of ginger, galangal, cardamom, and many other varieties. We collected the plants so the community could make the most of them. That's why we take the theme of family medicinal plants or TOGA so that it can be utilized by the community," he explained.
Furthermore, Pasha also explained that the women of the Farmer Women Group (KWT) can be provided with a patch of land to be planted with several types of medicinal plants.  "In addition to using this pach of land to use TOGA as medicine, the Sibolong Hamlet can also gain additional income by selling excess medicine through KWT Risqi Makmur. Every Tuesday and Friday, the KWT hosts a program to tend to their family medicine garden where plants are collected on the land and then made into the garden. The land is located right next to Mount Lanang, "he concluded. (Sofia)