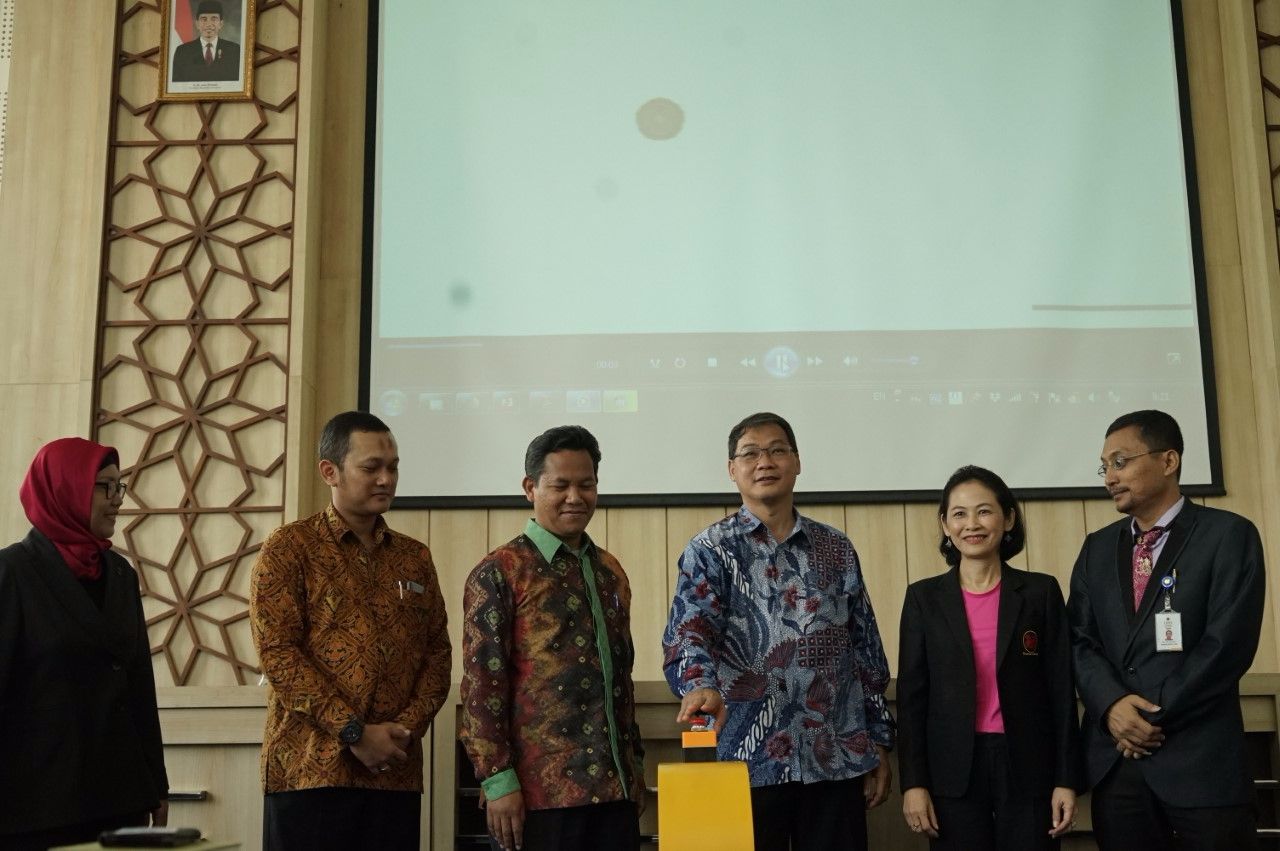 Industrial Revolution 4.0 renders the world narrower, and shifts orders of politics, economy, social, and digital technology. The era also causes that a state may not be resilient by itself so that international relations play essential roles in the resilience and welfare of the nation. Indonesia can reinforce its international relations through a number of sectors as research and education.
At a workshop on International Curriculums, International Accreditation & Launching Double Degree Programs on Friday (5/4) at Building of K.H. Ibrahim E6 of Universitas Muhammadiyah Yogyakarta (UMY), Head of the Subdirectorate of Higher Education Cooperation of Directorate General for Higher Education Purwanto Subroto, Ph.D. stated, "Technology development drives countries a community living close to one another. Hence, international relations are crucial to confront global challenges."
"The countries collaborate through signing conventions to face the challenges. Education possesses a huge power to strengthen international relations of Indonesia as conducting student exchange programs, summer schools, international seminars, international scholarships, joint degree, double degree and others. The education is an important aspect to enhance reputation of Indonesia in the world," added Purwanto at the workshop organized by Master's Program of Governmental Studies of UMY.
However, the education area needs improvements. Based on data by Ministry of Research, Technology, and Higher Education, in 2000-2018 Indonesian universities has carried out 20,610 international publications and 8,138 international collaborations with 3,686 active collaborations. The universities accepted 21,769 international students in 2016-2018 and had international staffs in 2017-2018. According to QS WCR 2018, in 2018 only three Indonesian universities were at top 500 universities. "It was an achievement, but we should enhance it to be acknowledged in international levels," he informed. Thus, Purwanto expected Indonesian universities to broad their international cooperation.
Besides, Purwanto appreciated UMY for launching of a double degree program for Master of Governmental Studies on Friday (5/4) at Building of K.H. Ibrahim of UMY. "I would like to congratulate UMY for the launching of the program. I hope that the double degree program provides international experiences, creates international atmosphere in Indonesia, and reinforce international relations of Indonesia," he expressed.
Meanwhile, Vice Rector for Cooperation and International Affairs Prof. Dr. Achmad Nurmandi, M.Sc. declared that UMY as a young global university will always develop quality of students and teachers so that they can contribute to Indonesia. "We will always prove that UMY represents its tagline, Muda Mendunia (Young and Global)," he maintained.
The double degree program will give students international experiences, and offers a curriculum that students will study abroad a year, in the second and third semester. The program has been accredited by Ministry of Research, Technology, and Higher Education and is supported by Asia Pacific Society for Public Affairs (APSPA) collaborating with Academics Thammasat University Thailand, Universitas Utara Malaysia, Universitas Putra Malaysia, Asia University Taiwan, Khon Kaen University Thailand, and other universities.