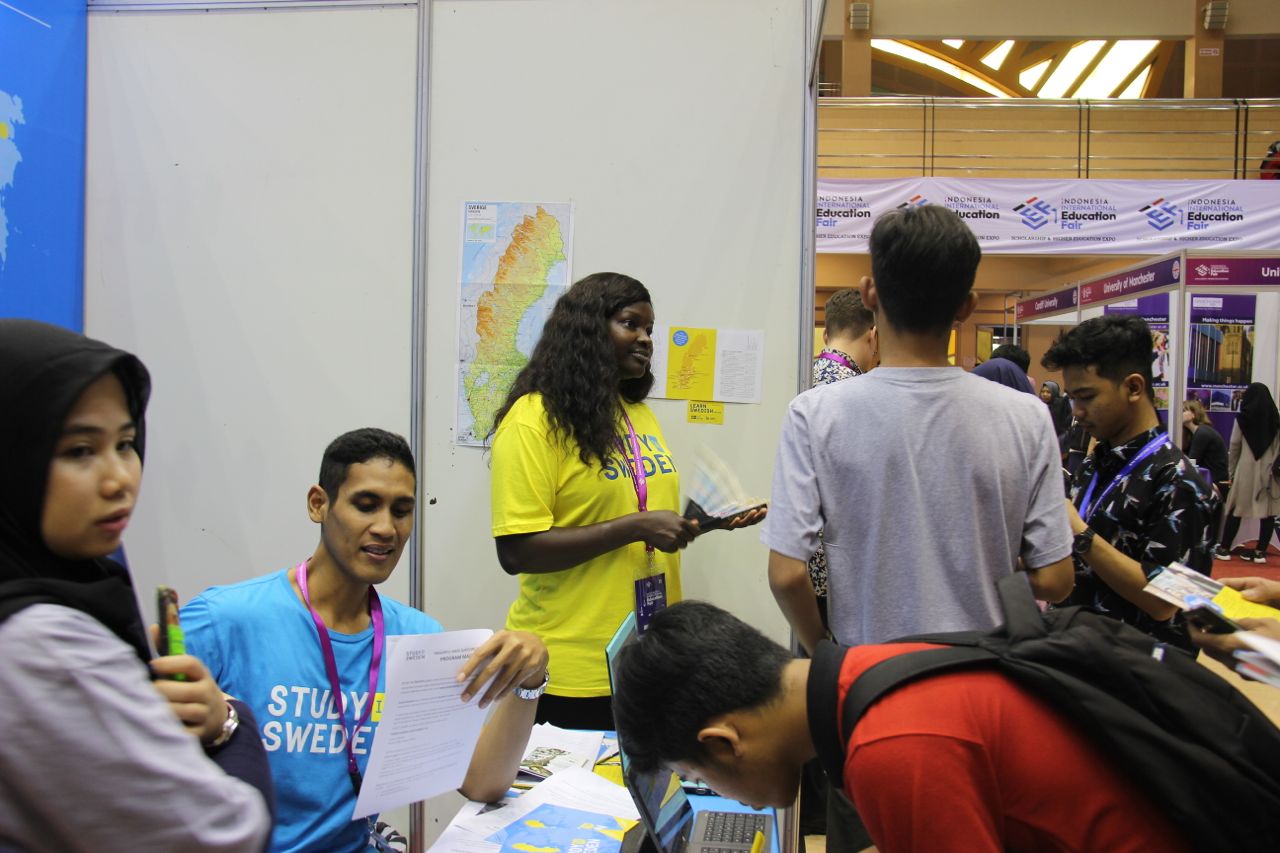 Students' high enthusiasm to get information about scholarships for continuing their study was showed by the great number of people attending Indonesia International Education Fair (IIEF) 2018. Organized by Persatuan Pelajar Indonesia – Dunia (PPI-Dunia) collaborating with Indonesia Global Education Network (IGEN) and Universitas Muhammadiyah Yogyakarta (UMY), it was conducted on Friday (9/3) at Sportorium of UMY.
Bringing the Utilization of Human Resource Capacity as the theme, 9,800 visitors came and sought information on booths of universities and funding institutions. "Their interest to gain information of some programs and scholarship should be appreciated," declared Hilman Latief, S. Ag., M.A., Ph.D., as Vice Rector of UMY for Student Affairs, Alumni and Muhammadiyah Movement Affairs.
"In my point of view, many students know a little information on scholarship; indeed, a lot of governmental, private, and higher education institutions provide funding. Thus, this education fair may expand students' horizon to pursue their higher education," stated Hilman.
Hilmna believed that students' enthusiasm denotes their awareness as the next generation. "As the young generation, you have dreams to pursue education. The education will lead you to achieve your dreams to develop Indonesia better," he emphasized.