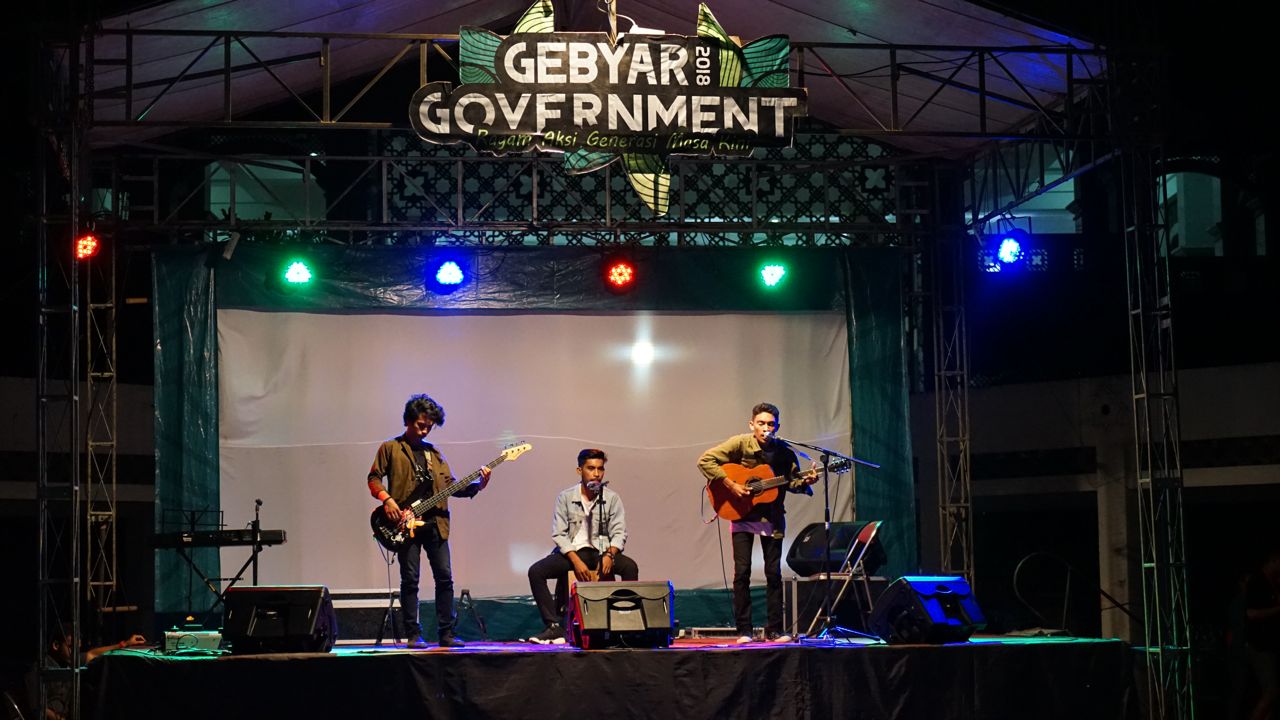 Issues of diversity and groups have recently been sensitive to talk. Many cases occurred that groups of people declared negative statements about other groups. Noticing the fact, a student association of Department of Governmental Studies of Universitas Muhammadiyah Yogyakarta (UMY), well-known as Komap, promoted unity through conducting Gebyar Government.
Head of the department Dr. Muchamad Zaenuri, M.Si, stated that the Gebyar Government was a means of how students responded to the issues. "You give a good response to problems ensuing in this country. The diversity issues are alarming," conveyed Zaenuri when delivering an opening remark at the Gebyar Government on Saturday (3/11) at Lapangan Bintang of UMY.
Zaenuri added that all activities of Gebyar Government were for the betterment of community. He appreciated the students' activities such as a discussion on political education to confront general elections 2019 and a social service providing clothes and food for homeless people in Yogyakarta. At the celebration night of Gebyar Government, the committee presented Indonesian local cultures. "We wish that this Gebyar Government represents a concern on our community," he expected.
Meanwhile, President of the Komap Nanang Yulia Pranata informed that the Gebyar Government is an annual program since 2013 and always has a different theme to answer to issues happening in this country. "A theme of this Gebyar Government is 'Ragam Aksi Generasi Masa Kini' (Diverse Actions of Today's Generation) and we broke it down into several activities. First, we organized a discussion with nine student organizations in Daerah Istimewa Yogyakarta (UMY). Second, we carried out a social service and promotion of general elections 2019 to community. Last, we conducted this celebration night," he mentioned.
As a unity symbol, at this celebration night, the committee invited three local student associations. They showed cultural performance from Kokoda, Papua Barat; Sumatra Barat; and Sumatra Utara. A son of Wiji Thuku, Fajar Merah sang a song by his father entitled 'Kebenaran Akan Terus Hidup'.