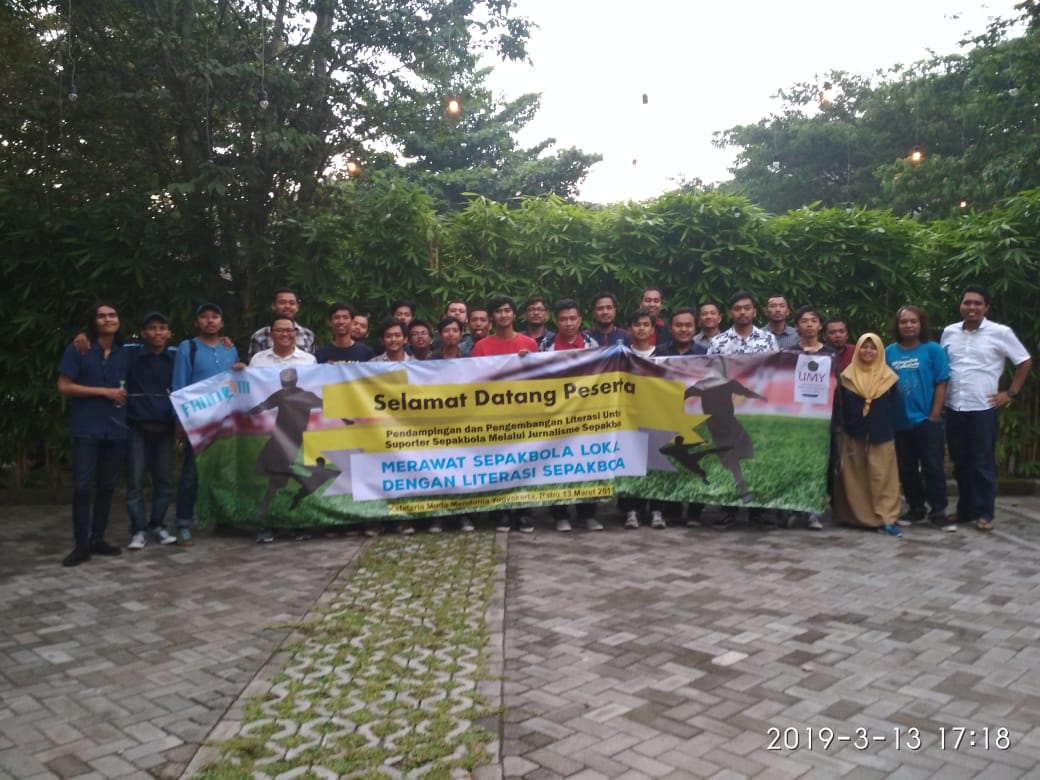 "Countries with advanced football teams are often marked by massive football publications," declared a redactor of Fandom Indonesia Sirajudin Hasbi at the football writing workshop at Muda Mendunia Cafeteria of Universitas Muhammadiyah Yogyakarta (UMY) on Wednesday (13/3).
The workshop invited three facilitators and speakers, namely Sirajudin Hasbi from Fandom Indonesia, and Dr. Fajar Junaedi and Dr. Filosa Gita Sukmono from Department of Communication Science. Fandom Indonesia itself is an alternative football medium. At the workshop, participants directly acquired guidance and coaching clinic related to football writing. The event was held from 1 to 10 pm.
The workshop was attended by 22 participants from various cities, namely Yogyakarta, Boyolali, Solo, Bandung, Gresik, Ponorogo, Banjarnegara, Batang, Surabaya, Mojokerto, and others. "We selected essays from 30 participants. We then constricted 22 participants to join the workshop," uttered Sirajudin Hasbi.
Furthermore, Dr. Fajar Junaedi stated that the workshop was a respond to fans who frequently write local football issues. "Football literacy should obtain more concerns from higher educations. In several cities, some football supporters even create media communities to support local football," he explained.
He added, "The participants are obliged to write essays related to local football. These essays, indeed, will be published as a book. The book will be titled "Fostering Local Football". Hopefully, participants will propel football literacy in their regions."
Additionally, UMY is known as a campus concerning with local football. There were several events conducted by UMY in order to develop local football, namely participation of football team of Hizbul Wathon (PS HW UMY) in the League 3 and Sekolah Sepakbola (Football School) of HW UMY.