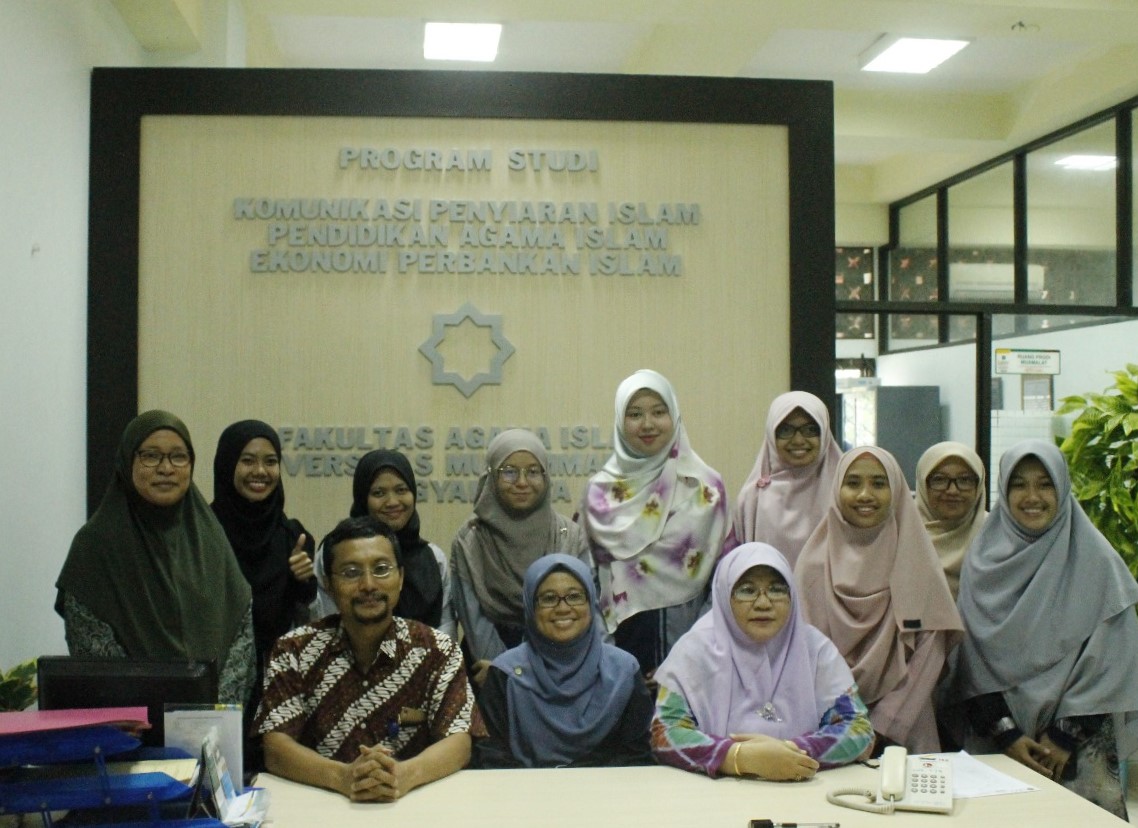 Universitas Muhammadiyah Yogyakarta (UMY) welcomed a Malaysian visiting lecturer Assoc. Prof. Dr. Suria Baba on Monday (3/12). During his visit, he delivered lectures for a weak ahead (till 10 December 2018). Besides, Department of Communication and Islamic Broadcasting of UMY also had a visit from four students of Universiti Sains Islam Malaysia (USIM).
At her remark, Head of the department Twediana Budi Hapsari, Ph.D. expected that UMY could always collaborates with USIM. She believed, "The cooperation will enhance quality of both universities."
Executive Director of Office of Cooperation and International Affairs of UMY Dr. Eko Priyo Purnomo warmly greeted the lecturer and students of USIM. He also invited students to study at UMY. "UMY offers some scholarships so that I encouraged you (students) to apply for the scholarship," declared Eko.
Besides, he emboldened staffs and lectures to carry our mobility programs, both inbound and outbound programs, to escalate their capacity and academic qualification.