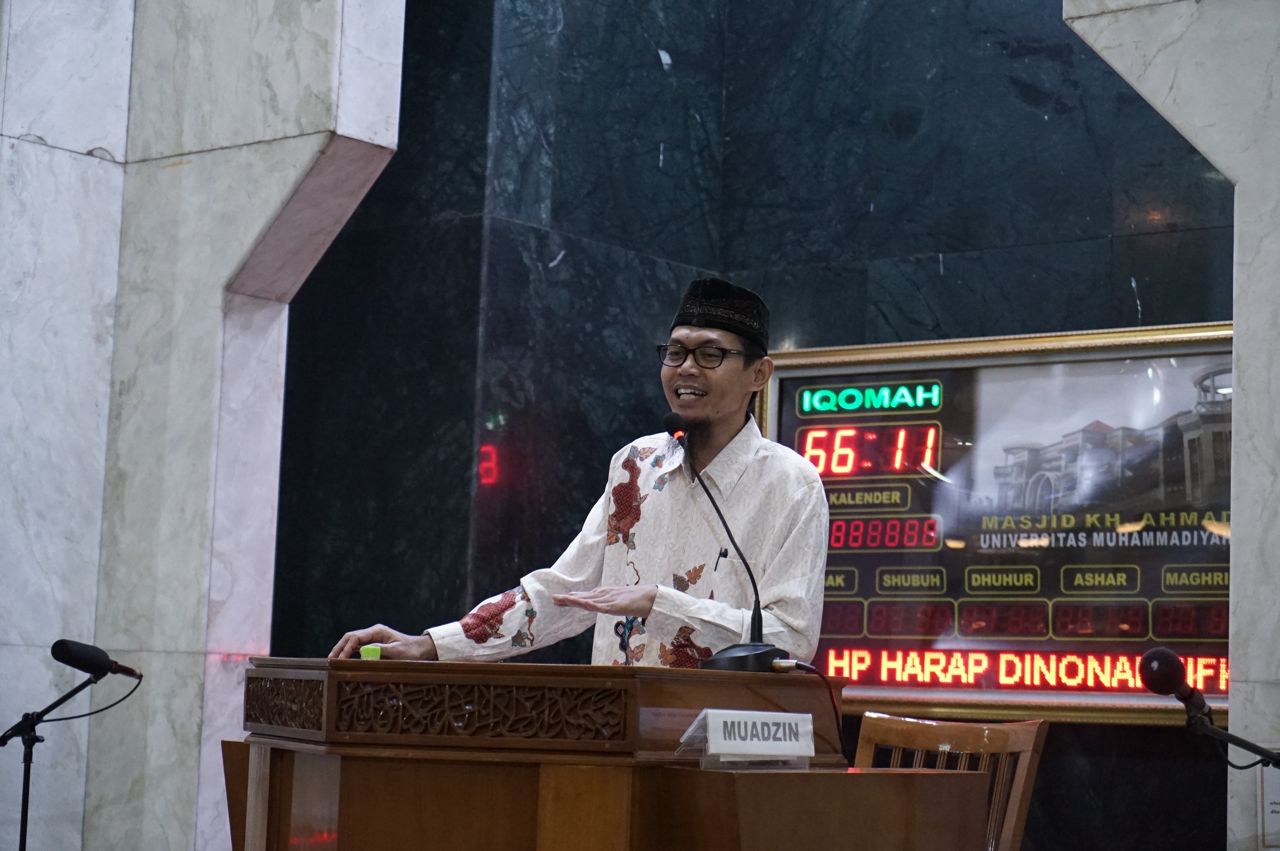 Ramadan is a holy month for Muslims that they utilize it to enhance their piety of Allah. Ramadan is a period that Allah forgives our sins through our worship activities as tarawih, witr, and tahajjud prayer. Indeed, Ramadan is a month when Al-Qur'an is firstly revealed.
In preaching prior to tarawih prayer on Monday (13/5) at Masjid K.H. Ahmad Dahlan of Universitas Muhammadiyah Yogyakarta (UMY), Prof. Agus Setyo Muntohar, S.T., M.Eng.Sc., Ph.D. stated that we should have prepared our body and mind. "Thus, we can escalate our religiosity to Allah and do not let it decrease. For instance, it is sad when we have been fasting for a week that our godliness is supposed to increase 20 percent, but it is only 1 percent due to lack of preparation," he explained.
In Ramadan, Allah trains Muslims to control their lust so that it is better to lift our gratitude. "We may consider that this Ramadan is our last Ramadan and we should do our best since we may not have another occasion to perceive the next Ramadan. Indeed, one thing for sure is death," asserted Agus.
He conveyed that we can do our great efforts in Ramadan through evening prayer, praying, and asking for forgiveness. "Tell Allah all your complaints and wishes in your prayer, particularly evening prayer and sahur time, instead of saying them on social media," emphasized Agus.
Agus added that we should comprehend outputs of worship during Ramadan. "Fasting is dealing with not only enduring starving and thirst but also training ourselves and improve our piety as Ramadan is a school which has a curriculum and requires us to graduate," he maintained.