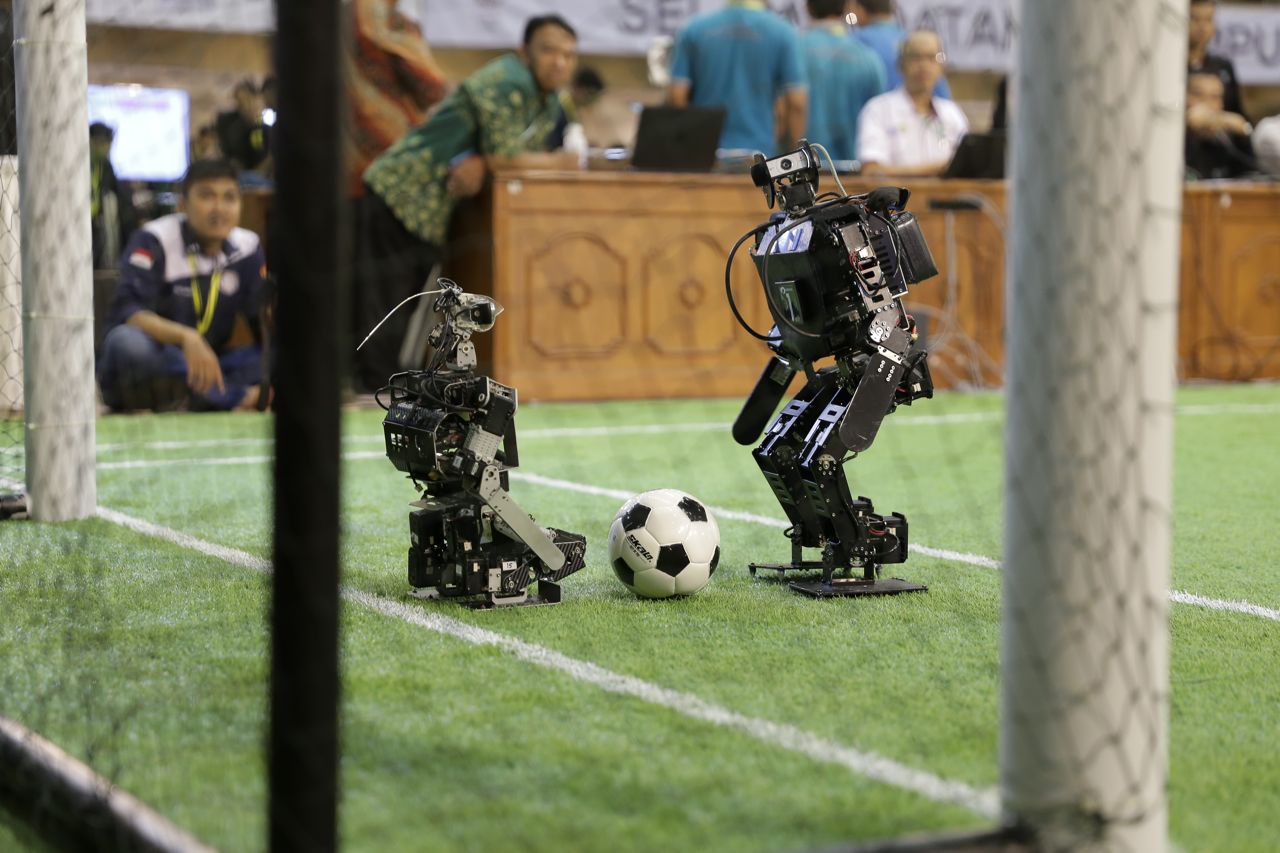 8 teams will compete in Indonesia Humanoid Robot Contest (Humanoid KRSBI) 2018 under the theme "Liga Sepakbola Robot Humanoid Menuju Tahun 2050". Prior to the Humanoid KRSBI matches on 12 July, the teams had a running test on Wednesday (11/7) at a field with the area of 9×6 meters at Sportorium of Universitas Muhammadiyah Yogyakarta (UMY). The running test aimed to prepare for tomorrow's match.
During the running test, many robots could not maneuver, stand in a stable, dribble, and kick a ball. Some of them also confronted technical problems. For instance, a team Midun 1 from Politeknik Negeri Padang (PNP). "This morning Midun 1 got a technical problem and we could not switch it on. It gets normal now, but it could not maneuver well," expressed Rifky Darmansyah, a team member of PNP. Nevertheless, Rifky believed that Midun 1 could give their best in the match.
Meanwhile, Dago Hoogeschool from Institut Teknologi Bandung (ITB) could maneuver and dribble a ball well even though the robot is smaller than other robots. "This robot is designed to be able to dribble a ball. Other robots may be faster, but this robot can remain stable when dribbling a ball without falling," told Herman Phanjaya, a team member from ITB.
Additionally, each team will have two five-minute preliminary rounds at the Humanoid KRSBI match. The winner is decided by the number of goals made by the teams.