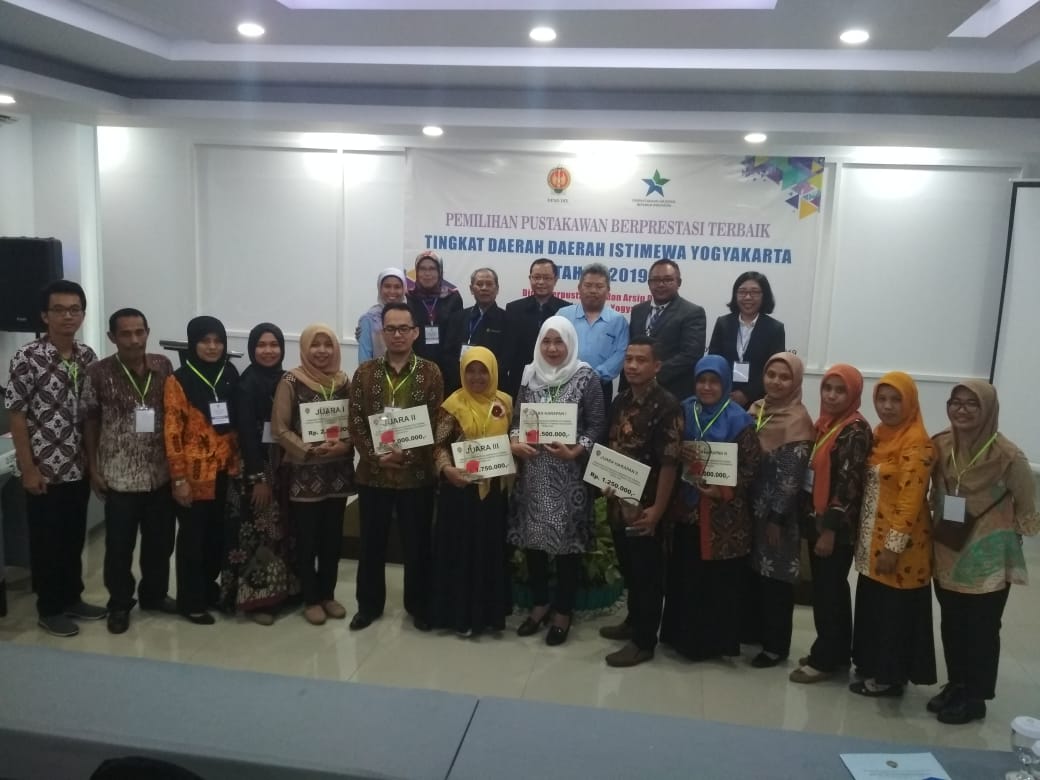 Librarians play an essential role in managing scientific products of educational institutions. They are responsible for adjusting and disseminating information about various innovative scientific products in an academic network which later can be applied to community. They also ensure to evade and minimize academic crimes. The ideas were declared by Coordinator of Library Management of Universitas Muhmmadiyah Yogyakarta (UMY) Arda Putri Winata, S.IP., M.A. in an interview by Office of Public Relations and Office of UMY on Tuesday (7/5).
Arda was a winner at the Pustawakan Berprestasi DIY 2019 conducted by Regional Library and Archive Office of Daerah Istimewa Yogyakarta (DIY). The achievement drove Aida an official delegate of DIY to participate in an annual national competition Pustakawan Terbaik (the Best Librarian) organized by the National Library of Indonesia (Perpusnas RI) in August. At the regional competition, Aida won over the other 17 librarians.
"Scoring criteria of the contest encompassed personal portfolios, cognitive insights of literature and culture of Yogyakarta, visions, missions, and a paper presentation. My paper was entitled 'Academic Cybercrime: Ask Your Librarian'. It discussed academic cybercrimes," informed Arda.
"Academic cybercrimes were dealing with an identity theft, plagiarism, and mentioning fake data as conferences, workshops, and others. The issues massively occur since a lot of information is now accessible in internet connection as using a publication offer by a published predator through an email," asserted Arda.
She conveyed that librarians' duty is to protect academicians' writing. "For instance, we can provide services to track information and manage flows of lecturers' and students' writing," emphasized Arda.