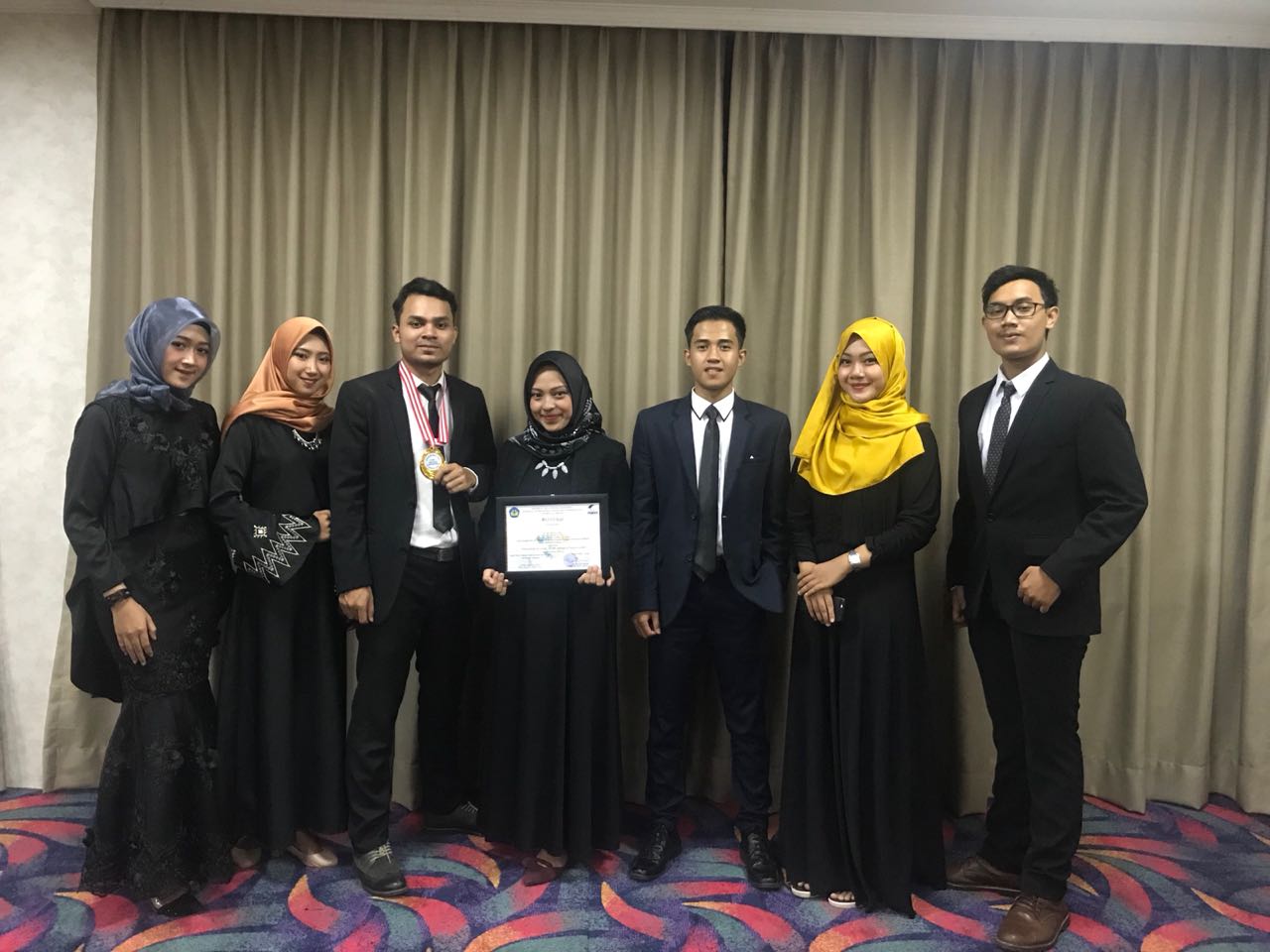 Students of Department of International Relations of Universitas Muhammadiyah Yogyakarta (UMY) Perdiansyah Siregar (batch 2016) and Audry Maura (2017) won a discussion competition on a topic of 'Socio-Culture' at the 30th National International Relations Student Meeting (PSNMHII XXX).
The PSNMHII XXX was organized by Indonesia International Student Forum at Universitas Lampung on Sunday (2-6/5) with the theme of 'Think Globally, Act Locally: The New Challenges of New Digitalization Era.' It was attended by 49 of 59 International Relations Departments in Indonesia. Department of International Relations of UMY sent six students. Two students competed a discussion, two students joined a social venture competition, while the others followed a forum session and press corps.
Perdiansyah explained that the committee provided three topics, namely socio-culture, namely security, economy, and UMY got the socio-culture. "We got the topic randomly, and we presented our research on local wisdom of Yogyakarta, namely a division of Yogyakarta Palace Tepas Tandha Yekti," he told in an interview on Monday (7/5).
He also mentioned that Tepas Tandha Yekti possesses significant roles in promoting culture and confronting a digital era using various social media in the cultural promotion. Besides, a team competing in the social venture, Farah Yasa and Bayu Surya Wiajksana achieved the third runner up.
The students expected that other students could enhance their capabilities and join similar forums. "It is a prestigious forum. If we have a will, the result never betrays our efforts," declared Perdiansyah.