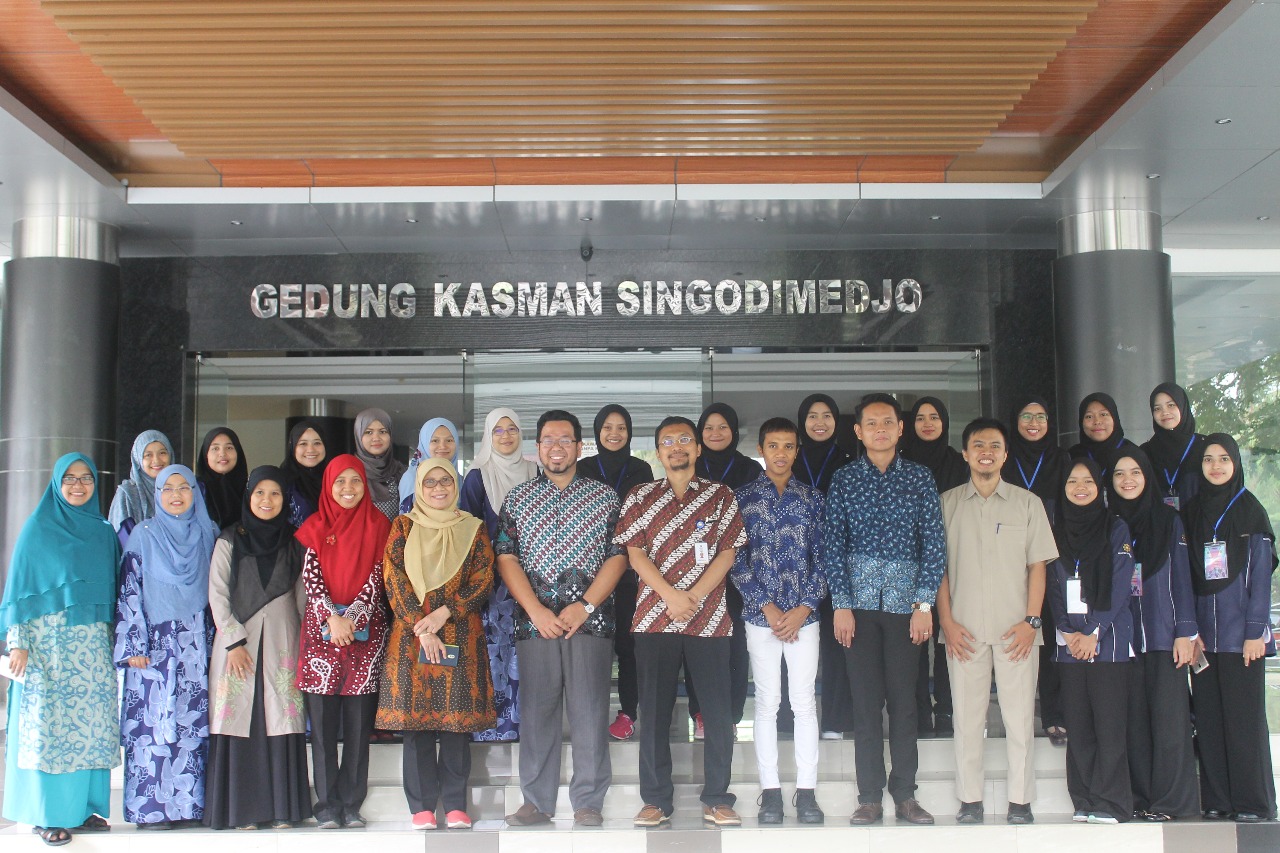 Department of Nursing of Universitas Muhammadiyah Yogyakarta (UMY) welcomed two lecturers and eight students of Department of Nursing of International Islamic University Malaysia (IIUM) on Monday 3/12) at Graduate School Building of UMY. The visit was a follow up of signing of Memorandum of Understanding (MoU) for undergraduate and master's program.
Dean of Faculty of Medicine and Health Science of UMY Dr. dr. Wiwik Kusumawati, M.Kes. told that collaborating with IIUM is an honor for Undergraduate and Master's Program of Nursing of UMY.
"IIUM us an incredible university so that the university will be a great partner for UMY to enhance its quality," expressed Wiwik.
Meanwhile, Executive Director of Office of Cooperation and International Affairs of UMY Dr. Eko Priyo Purnomo entirely supported the collaboration and expected that it can sustain. "Sustainability of the cooperation can be maintained by conducting several programs such as student exchange, short courses, visiting fellows, transfer credit, and full-time programs," he mentioned.
Last, Asst. Prof. Dr. Muhammad Lokman Bin Md. Isa from IIUM wished that the collaboration could be undertaken well. He also added that Yogyakarta and UMY possess marvelous learning atmosphere.