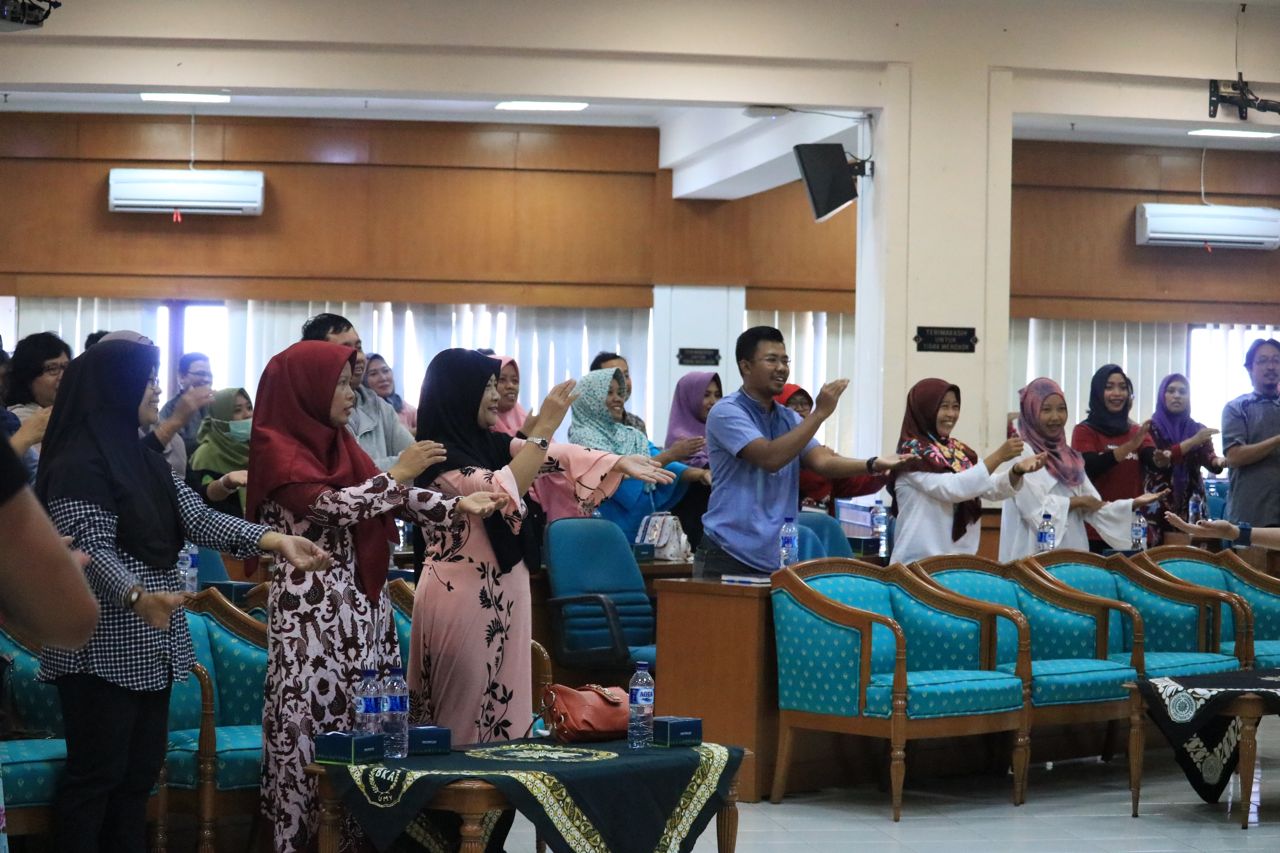 Confronting a digital era and a rapidly growing online-based economy in Indonesia, Division of Student Entrepreneurship and Business Incubator (SEBI) of Student and Alumni Office of Universitas Muhamamdiyah Yogyakarta (UMY) collaborating with Bukalapak conducted training in basic strategies for small and medium enterprises (SMEs), named 'Warungnaikkelas'. The training was organized on Friday (7/12) at A.R. Fachruddin and attended by owners of small and medium stalls in Yogyakarta.
As visions and missions of Bukalapak, targets of the Warungnaikkelas were people having small and medium stalls. "Retail businesses or traditional stalls entail cooperation in economy so that they can be developed. One of the means to improve the stalls is collaborating with Bukalapak, an online application," declared Vice President of Bukalapak Rahmat Danu Andika.
The stall owners can get their stocks on an application of Mitra Bukalapak so that they do not need to come to buy any products. "Bukalapak partners will gain some benefits as time efficiency since they can supply their stall stocks. For instance, the stall owners do transaction today, their order will be delivered today as well. Bukalapak has cooperated with 20 producers to supply goods, and we try to collaborate with more suppliers. Indeed, the number of our partners is 430 thousand stall owners," he mentioned.
Besides, Bukalapak and LPKA of UMY also held a seminar on entrepreneurship for UMY students in session II. Conducted at A.R. Fachruddin on Friday afternoon (7/12), Andi told the beginning of Bukalapak establishment and how to commence an online business.
"When found in 2010, Bukalapak had five employees and 10 thousand sellers. We had been pessimistic, but we sought to do a market analysis. In 2018, Bukalapak possesses four million online sellers and offers 60-70 million products. We believe that online shopping is one of the essential means to foster economy of Indonesia because we obtained data that 15 thousand trillion rupiahs have been transacted for five years that a five-thousand-trillion-rupiah transaction occurs in a digital world," emphasized Dika.