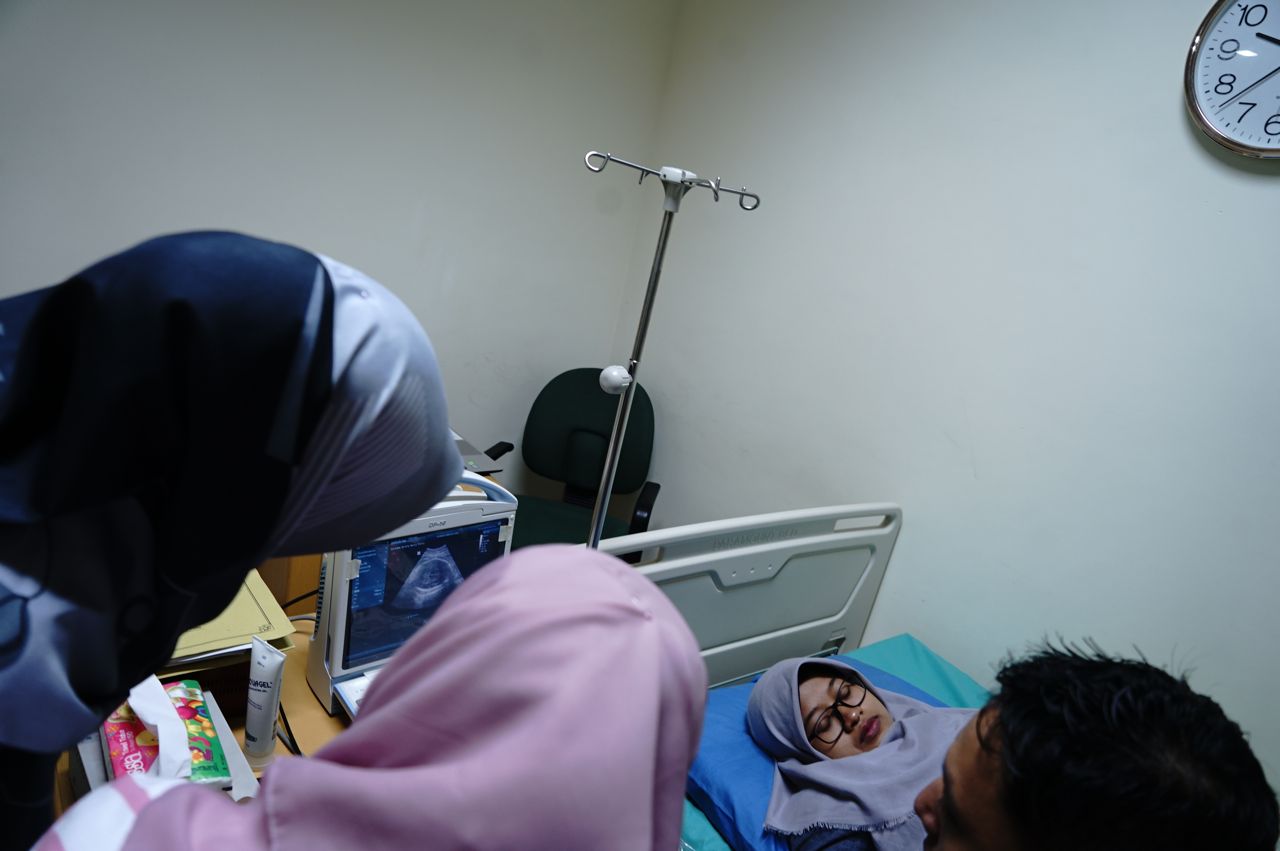 Maternal Mortality Rate (MMR) in Yogyakarta is still relatively high, reaching 86 people per year. Therefore, Medical Assistance Team of Asy-Syifaa' Life Emergency Rescue Team (TBM ALERT) of Faculty of Medicine and Health Science (FMHS) of Universitas Muhammadiyah Yogyakarta (UMY) conducted a  free pregnancy test, often known as Antenatal Care (ANC) and Ultrasonography (USG) at PKU Hospital, Gamping, Sleman, on Sunday (24/2). This activity was held to commemorate TBM ALERT anniversary.
Head of committee, Ni'mah Wardaturrahmah, stated that the event was an annual event of TBM ALERT. The event aims to help women living apart from hospital or health clinic, who is incapable of doing medical check-ups due to cost problems.
Ni'mah also detailed that the event was an action to reduce MMR in Yogyakarta. The high rate of MMR is caused by early pregnancy disorders. Many women also suffer from lacking nutrient and nutrition in their pregnancy. She added, "We help women to overcome risks of pregnancy to prevent signs of abnormality."
Moreover, dr. Alfun, Sp.OG also joined the event to give pregnancy counseling. dr. Alun provided information about tips and prohibitions in pregnancy. She reminded patients that they should consume food and vitamins during their pregnancy. Alfun also suggested that pregnant women should always maintain their health by doing light exercises during their pregnancy.
Alfun uttered, "During their pregnancy, women have to do exercises to preserve their body so that a baby can be born healthily. Women also need to conduct a routine medical check-up to monitor the development of babies."
The free pregnancy check-up was adhered by 55 pregnant women from Bantul and Sleman.