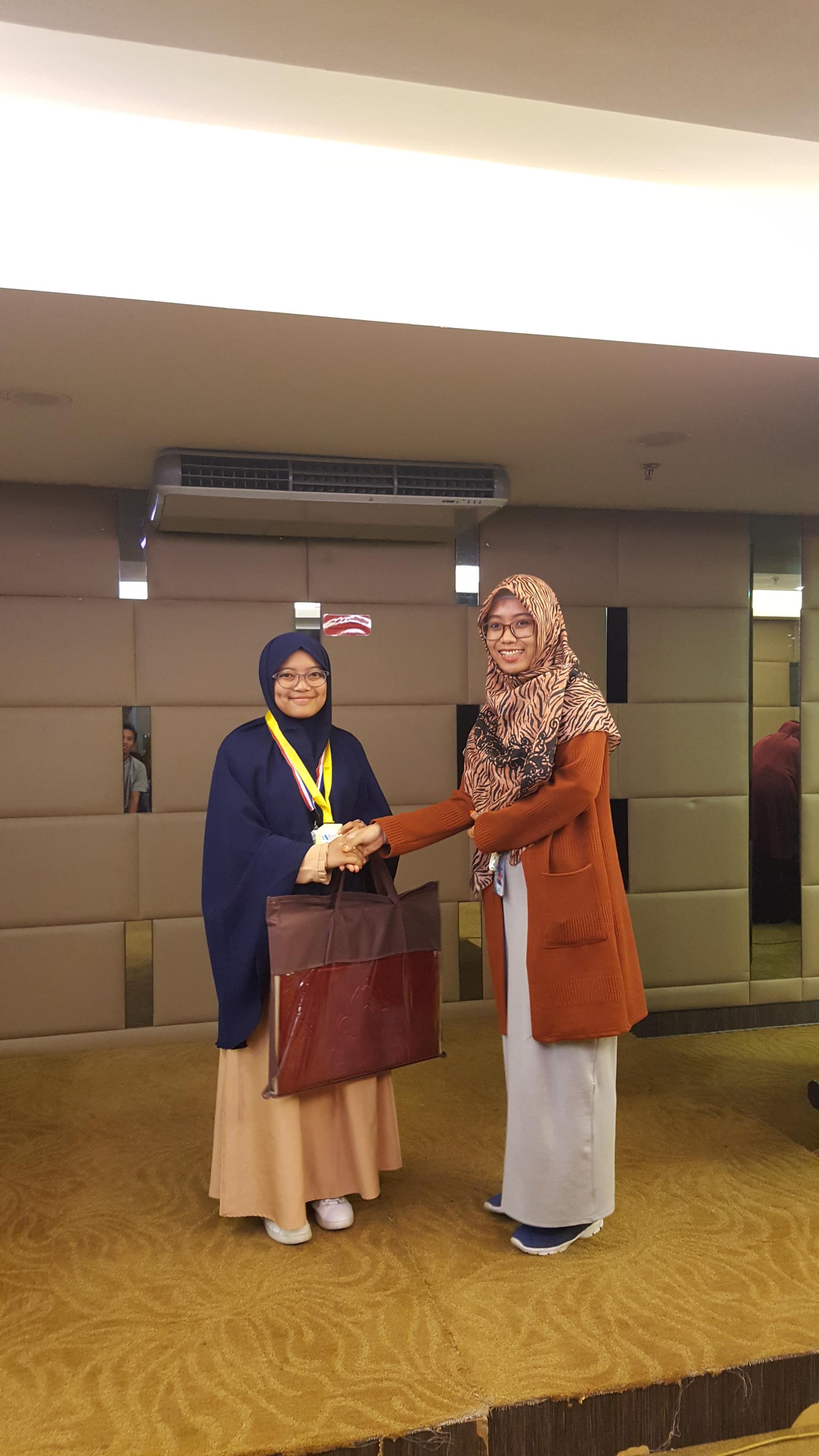 A student of Department of Communication and Islamic Broadcasting of Universitas Muhammadiyah Yogyakarta (UMY) Irsalina Fathimah achieved the best delegation award 2018 at ASEAN Islamic Student Summit (AISS) conducted by Jama'ah Salahudin (an Islamic community of University of Gadjah Mada) collaborating with International Islamic University of Malaysia (IIUM).
Organized from 14 to 17 November in Kuala Lumpur, the summit was a regional forum for students and Asian youths to share ideas, culture and innovation through writing papers. The summit was held under a theme of 'Optimizing Southeastern Islamic Student Movement to Confront ASEAN Challenges'.
38 of 39 participants at the AISS 2018 were from Indonesia, and the other was from Bangladesh. They, then, were divided in six groups. Irsalina was in group 2 with the other people, namely Ani Kristiyani (UGM), Nabilla Eka Salma (ESQ BS), Rafiq Moya Barodi (UMY), Ramacil Afsan Notoprawiro (Tebet Primary Healthcare), and Wiwit Subagio (UGM). The group gained the second best paper entitled 'Transnational Organized Crime Threat Stability in The Southeast Asia Region'
Irsalina told that she could reached the best delegation award 2018 since she could present the paper in English fluently in front of four judges. "Alhamdulillah, I obtained the best delegation award 2018 at the AISS because I actively participated in a question and answer session. I was aware that it was an international event so that I had to be active," she stated.
Irsalina added that the paper was underlain by rapid technology and information development. "A digital era leads to a new phenomenon called a global village that all people can connect one another without geographical, economic, ideology, political, social, cultural, and law borders. Besides, crime, organized transnational crime, always evolves along with civilization and it threatens global security and prosperity, particularly in Asian countries," she explained.
Irsalina was proud of getting the award since it was her first award in an international event. She planned to participate in international conferences to foster her communication skills. "I am glad that I achieve the award. Insya Allah, I would like to join international conferences to expand my networking and enhance my interaction skills with people from different background," she ended.