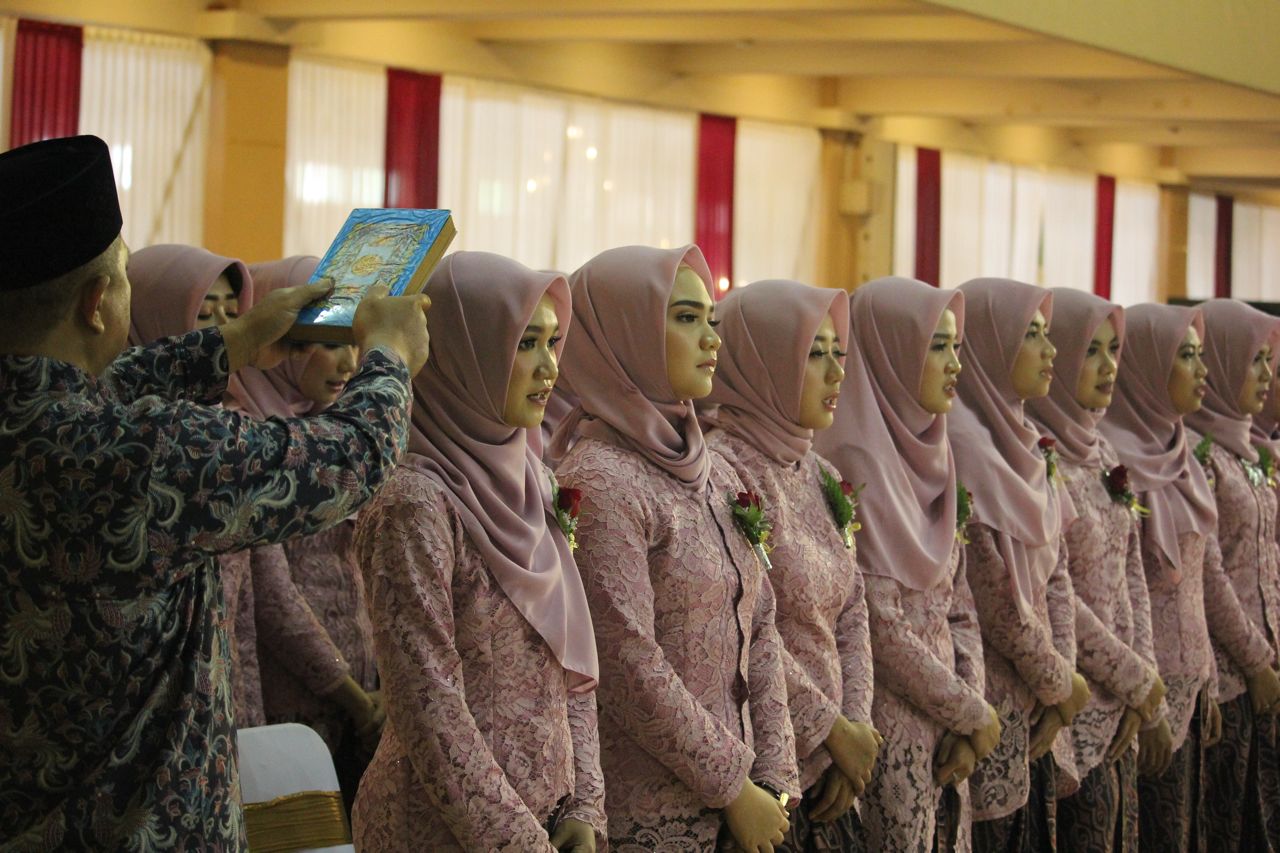 Faculty of Medicine and Health Science of Universitas Muhamamdiyah Yogyakarta (UMY) conducted the 59th Inauguration and Hippocratic Oath on Tuesday (16/10) at Sportorium of UMY. It was attended by Vice Rector for Academic Affairs, Dean of the Faculty, representatives of Indonesia Doctor Association (IDI)) of D.I. Yogyakarta, Chairperson of Majelis Dilitbang of Muhammadiyah, and families of the new inaugurated physicians.
162 of 188 prospective physicians taking a Medical Student Exam (UKMPPD) passed and inaugurated. The exam comprises of two tests, namely Computer Based Test (CBT) and Objective Structured Clinical Examination (OSCE). dr. Rika Erlinawati Sakinah achieved the highest score of the CBT, 90.50, while dr. Febryan Yovi Saputra gained the highest score of the OSCE, 93.13. Meanwhile, dr. Adist Azizy Mara Ditta obtained the highest GPA of 3.90.
Dean of the Faculty Dr. dr. Wiwik Kusumawati, M.Kes. stated that the 162 physicians' endeavor was paid off and she reminded that the inauguration was not the end, but it is a beginning for the physicians to apply their knowledge and they still have lots to face.
"After this inauguration, you serve an internship for a year to confront extremely dynamic policy turmoil. Thus, do not stop learning, do not give up, and always work hard. I wish that you have to rely on knowledge which you have learned when having an internship at a hospital or Puskesmas," advised dr. Wiwik.
Meanwhile, Vice Rector for Academic Affairs of UMY Dr. Ir. Sukamta, M.T., IPM emphasized that the new physicians should firmly cling to Muhammadiyah values when working as physicians. "You are Muhammadiyah physicians and you may not overlook teachings of K.H. Ahmad Dahlan, Muhammadiyah values, and Islamic teachings in Muhammadiyah. Indeed, you have to remember that we only live one. Happiness belongs to ones who are proud of themselves without worrying about what other people think about them. Hence, be yourself," he stressed.