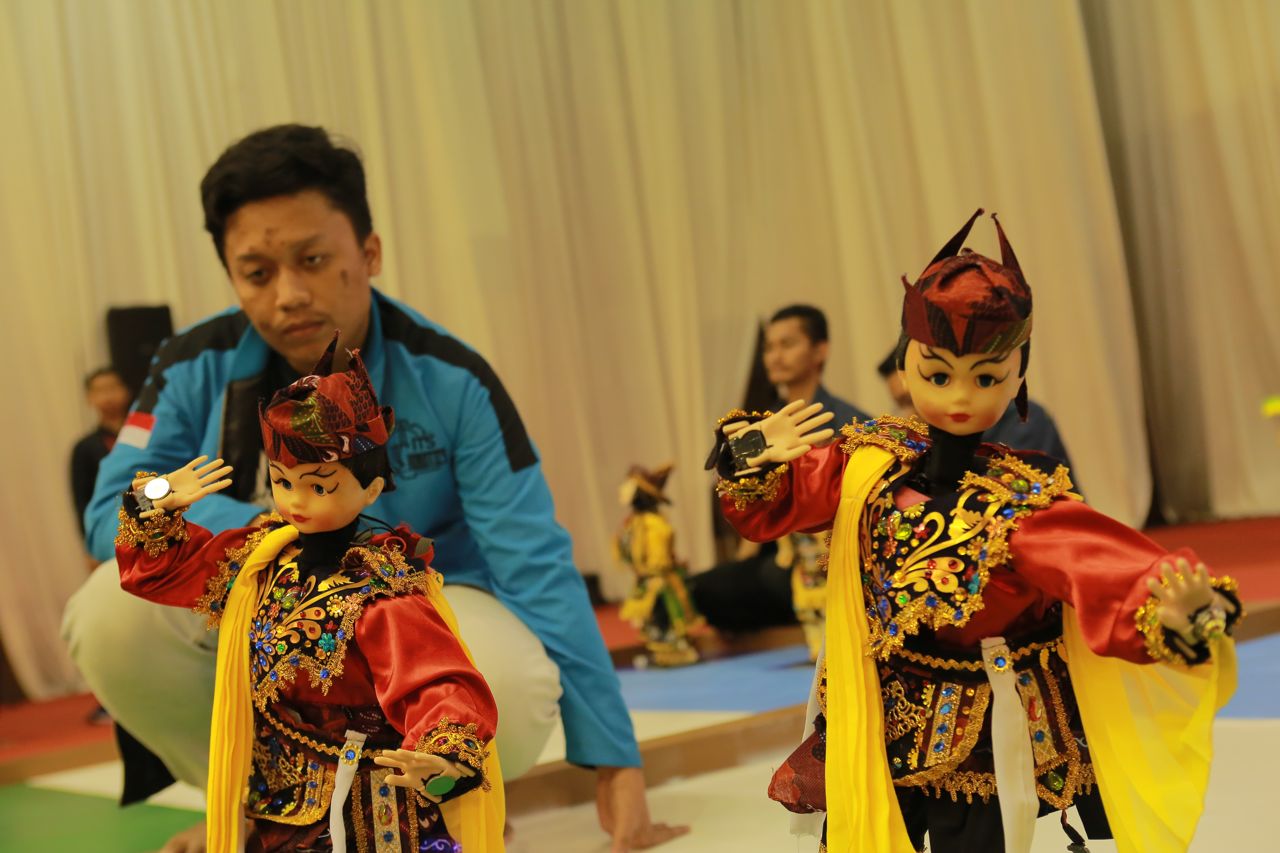 Indonesia Robot Contest participated by 91 team from 43 universities commenced on Thursday (12/7). 14 of the 91 teams began competing the Indonesia Dance Robot Contest (KRSTI) under the theme 'Remo Dance' from East Java at 2 p.m.
One of the participants of the KRSTI was Nakula Nayaka from Universitas Brawijaya succeeding in achieving the second rank in Regional 2 of Indonesia Robot Contest (KRI). In the first round of this National KRI, Nakula Nayaka competed against Dago Concordia from Institut Teknologi Bandung.
As a captain of Nakula Nayaka team from Universitas Brawijaya, Ikrar Dionata told that although some shortcomings still occurred during the first round, his team could accomplish the match quite well. "During the running test yesterday, our robot confronted a Bluetooth system error and we fixed it immediately. Also, in today's match, we needed to retry the performance twice because our robot was about to fall and collide with each other," added Ikrar.
To be the winner of the KRSTI, the participants needed to pass 3 three rounds, and the final was held in the following day. "Today we will have 3 rounds and take 8 team with the highest score to compete in the final round to find the best four teams," explained Gigih Prabowo, a jury of KRSTI. He added that all 14 teams today gained a good score. 60% of teams got a score above average.