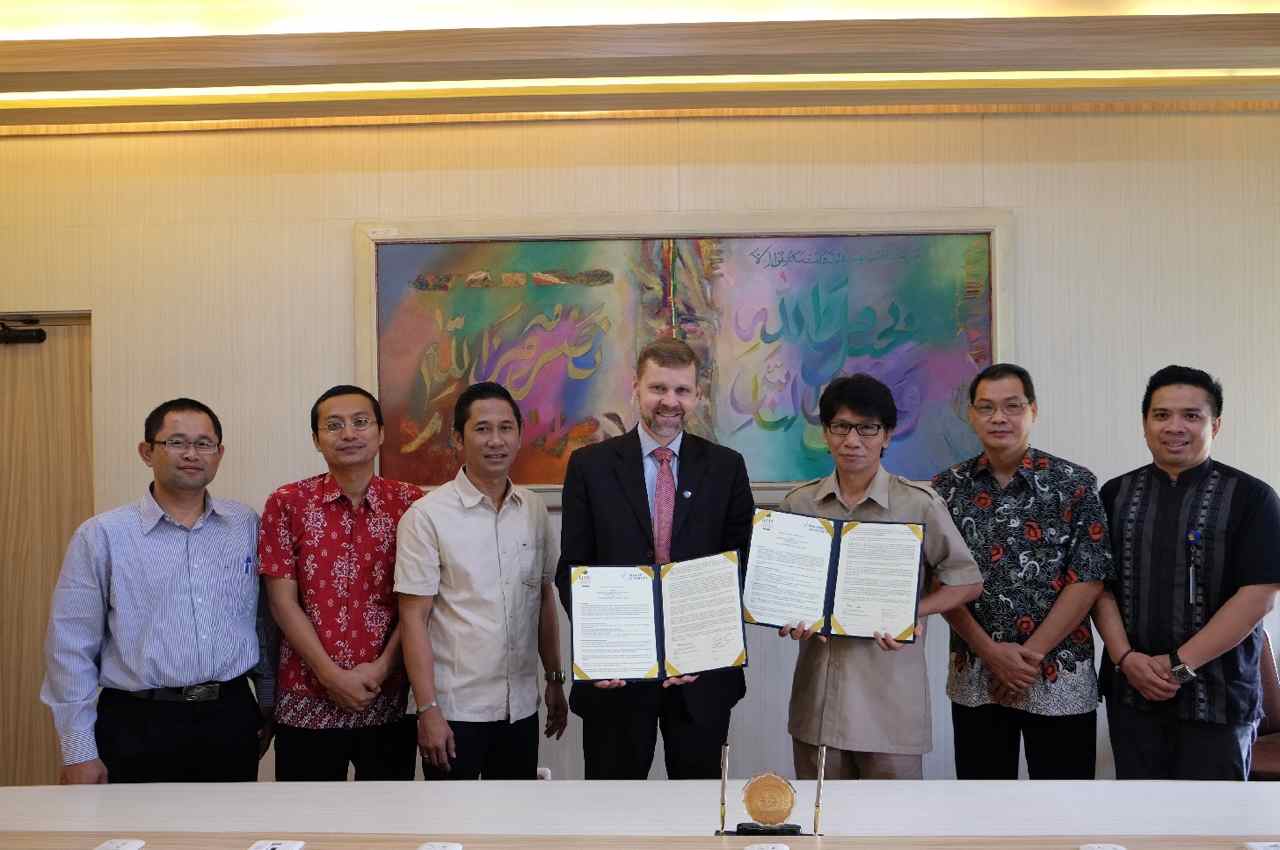 Universitas Muhammadiyah Yogyakarta (UMY) always attempts to enhance its educational quality and to become a world class university by collaborating with other institutions. In Monday (30/10) at rectorate meeting room of Building of A.R. Fachruddin A of UMY, there was a signing of Memorandum of Understanding (MoU) between Finland University and UMY.
Finland University combines four Finnish universities, namely Abo Akademi University, University of Eastern Finland, University of Tampere, and University of Turku. Executive Vice President of Finland University Pasi Kaskinen stated that collaboration and leverage the power of those universities are a marvelous idea. "I think that this cooperation will lead us to be more developed," said Pasi.
For instance, an educational system of Finland is the best in the world. "Programme for International Student Assessment (PISA) conducted a survey to high school students and the findings showed that Finland possesses the best educational system. This achievement is supported by quality of the teachers. Many students are interested in being a teacher. They are expected to master teaching materials and art of teaching well so that they put their heart and mind on the teaching. Indeed, many Finnish universities provide Programme of Teacher Training School so that students who wish to be teachers have been trained to teach since they are freshmen," told Pasi.
Meanwhile, Dean of Faculty of Language Education of UMY maintained that the collaboration is a great occasion. "We are warmly welcomed this cooperation because Finland has the best educational system. The collaboration will encompass research collaboration, a student exchange program, educational consultation, and other joint projects to be determined when representatives of each university associated in Finland University visit UMY," he mentioned.