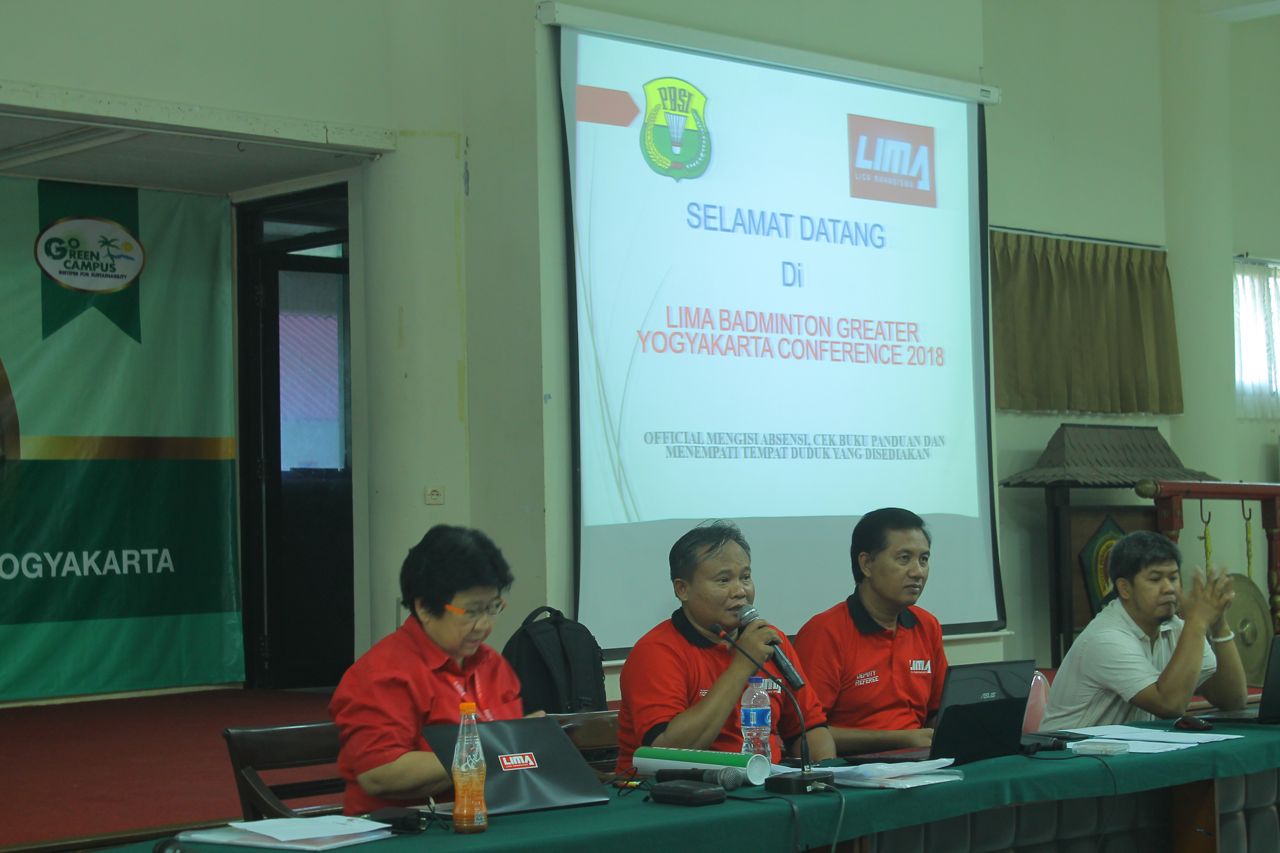 A badminton team of Universitas Muhammadiyah Yogyakarta (UMY) will participate in the 6th LIMA Kaskus Badminton Competition across Central Java and Yogyakarta on 11-17 April 2018.
The badminton competition is organized by Liga Mahasiswa (Student League/LIMA) and for badminton athletes from higher education institutions in Yogyakarta and Central Java, namely Universitas Ahmad Dahlan (UAD), Universitas Gajah Mada (UGM), Universitas Negeri Yogyakarta (UNY), Sekolah Tinggi Ilmu Ekonomi YKPN (STIE YKPN), Universitas Islam Indonesia (UII) , Universitas Mercu Buana Yogyakarta (UMBY), Universitas Aisyiah Yogyakarta (UNISA), Universitas Islam Negeri Sunan Kalijaga (UIN SUKA) and Institut Pertanian Yogyakarta (INSTIPER).
"Since this is the first time for the UMY team to join the competition, we do not have high a high expectation. We only target to pass preliminary rounds and all athletes can do their best during the match," told a UMY badminton team manager Aditya Putera.
The LIMA badminton competition is divided into two categories. First, it is a group match comprising of two singles, two doubles, and one triple. Second, it is an individual match consisting of men's singles, women's singles, men's doubles, women's doubles and mixed doubles. 14 athletes of UMY will play in the group category and three matches of mixed doubles.
Meanwhile. the Division of Promotion and Communication of LIMA Ari Ardiansyah stated that the competition aims to provide an occasion for students to enhance their sports sills. "Students' soft skills need to be developed through sports so that they will not be easily distraught and will be fair," he declared.
Ari also informed that the winners of the competition will compete in a national level with other championships from other areas as Surabaya, Malang, Surakarta, Jakarta, and Bandung. The national competition will be held on 1-8 May 2018. Surakarta will be the host of the National LIMA Badminton, while in the regional area of Yogyakarta, INSTIPER hosts the competition.