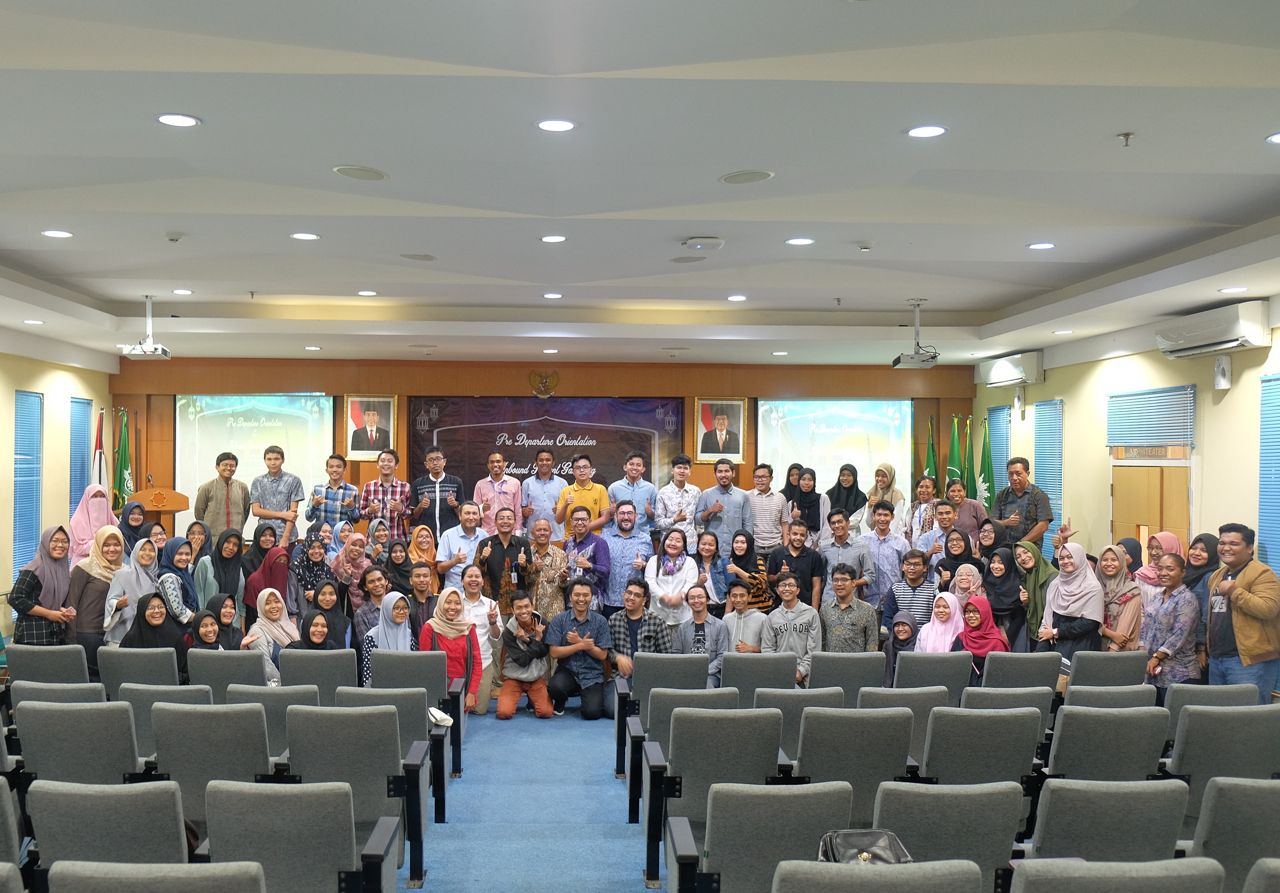 The Office of Cooperation and International Affairs of Universitas Muhammadiyah Yogyakarta (UMY) conducted pre-departure orientation and student gathering for students who will join student exchange programs at Graduate School of UMY on Monday (4/6). It was attended by 31 international students of UMY and 74 UMY students from a number of faculties.
The 74 students will have student exchange programs at UMY partner universities such as Universiti Utara Malaysia (Malaysia); Universiti Sains Malaysia (Malaysia); Maejo University (Thailand); Khon Kaen University (Thailand); SIAS University (People's Republic of China); Sun Moon University (the Republic of Korea); National Cheng Khung University (Taiwan); ASIA University (Taiwan); De La Salle University (the Philippines) and others.
In her remark, Head of Administrative Cooperation of UMY dr. Farindira Vesti, M.Sc. mentioned several necessary documents to prepare prior to students' departure as Letter of Acceptance (LoA), a medical certificate, a visa, insurance, and flight tickets. They should also keep contacting partner university staffs. Besides, dr. Farindira talked about a study permit checklist, visa requirements, dos and don'ts, their responsibility during the student exchange programs.
There was also a sharing session that the international students told their experience during their study at UMY such as how they firstly had class at UMY. They also admitted that UMY is an amazing university and they were proud of being UMY students. Afterwards, the pre-departure orientation ended with Ramadhan Iftar dinner which gave a new experience for the international students who have yet broken their fast in their home country.