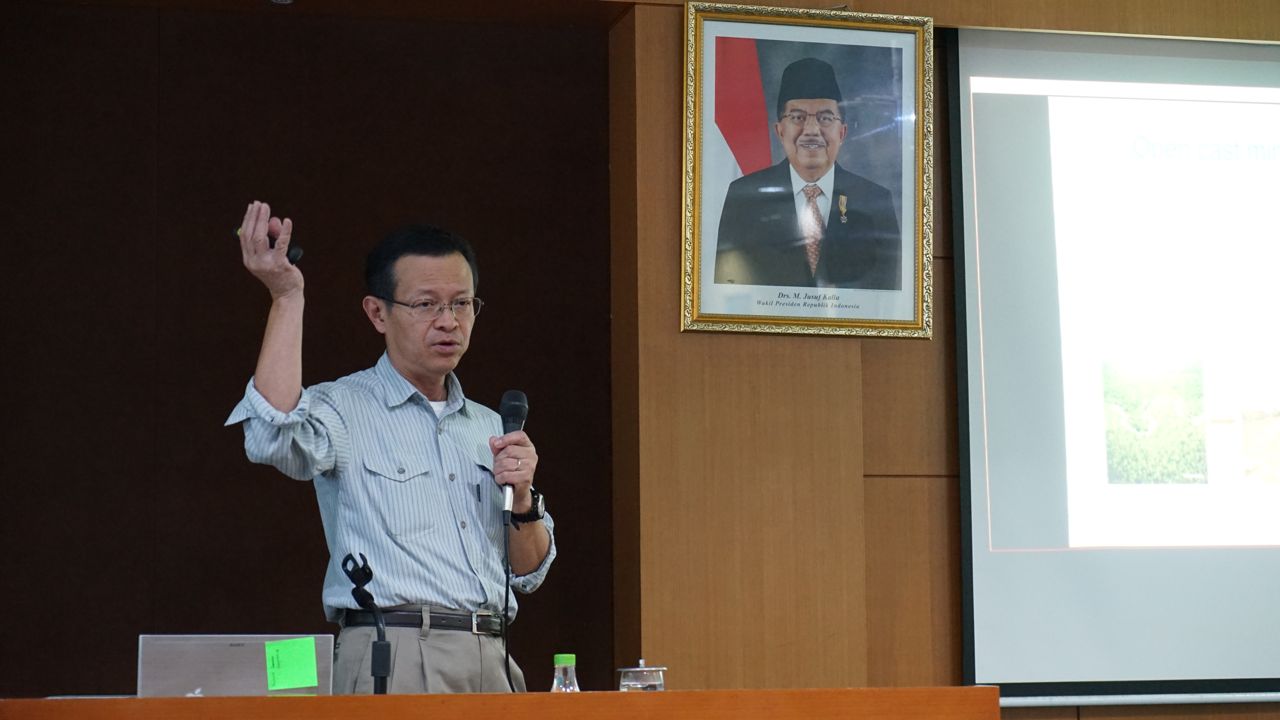 Department of Sustainable Agriculture of Universitas Muhammadiyah Yogyakarta (UMY) invited two professors of Yagamata University, Japan to give a public lecture on Monday (8/10) at Graduate School of UMY. The lecture aimed to broaden students' horizons of ecosystems of rice plant organism in fields and the use of mycorrhizal fungi to increase phosphorus in the soil.
Prof. Hironori Yasuda explained that organism in fields possesses an essential function, to balance the ecosystem. "Fertility in the field can be escalated using snails because they feed on algae and their feces can lift soil nutrients," he added.
Nevertheless, not all snails can raise soil nutrients. Some species of snails can become pests for paddies such as golden snails. Prof. Hironori maintained that golden snails are not an organism from Indonesia, but South America. "Indonesian farmers often confront crop failure due to the golden snails," he stated.
Meanwhile, Prof. Keitaro Tawaraya presented functions of mycorrhizal fungi to increase phosphorus absorption for plants. "A phosphor is a significant element for plants. The more the phosphor, the fertile the soil. I conducted research and it revealed that mycorrhizal fungi can grow the phosphorus absorption for plants," told Prof. Keitaro.
He inserted that the mycorrhizal fungi can restore damaged ex-mining soil according to Keitaro's research carried out in Sumatera. "The mycorrhizal fungi can be applied on ex-mining land to improve soil condition. My research examined it and it was successful," he asserted.