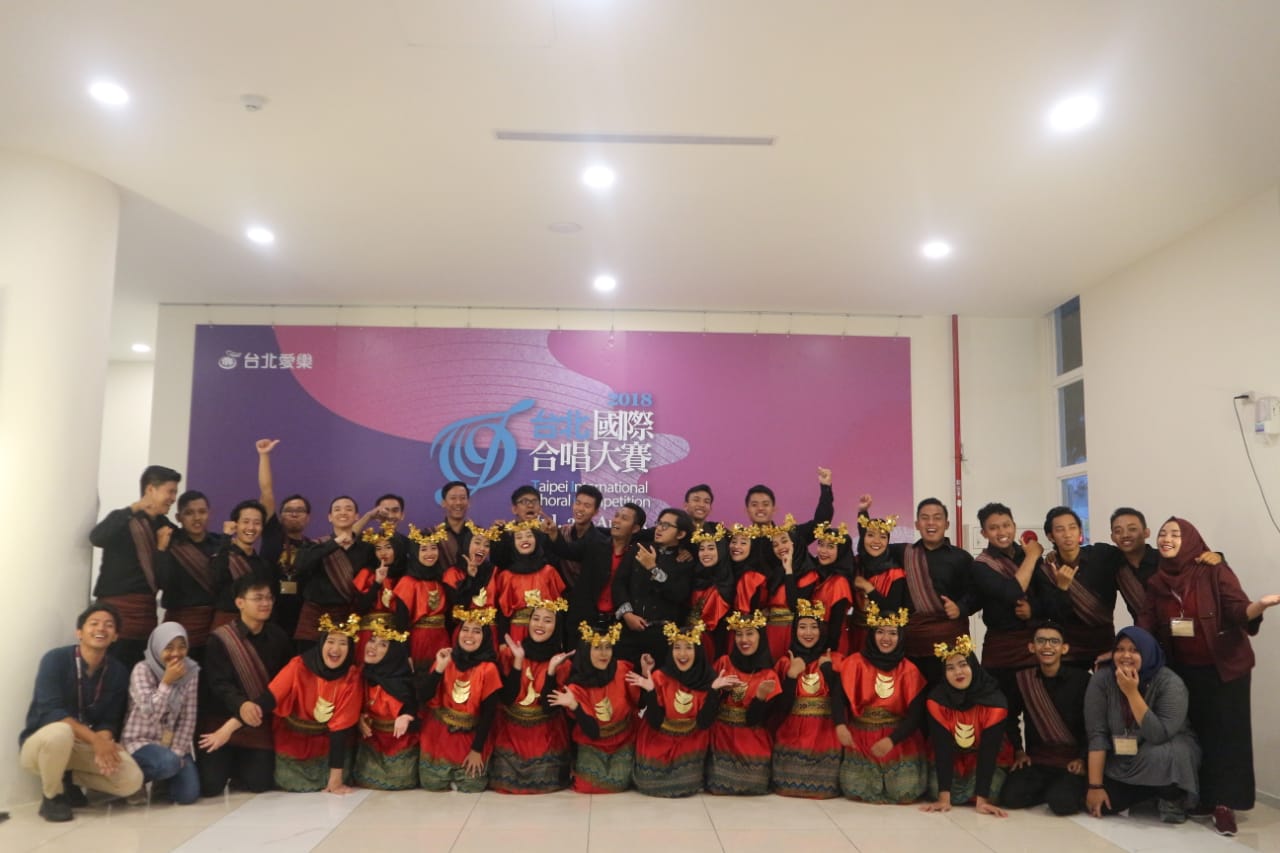 A choral club of Universitas Muhammadiyah Yogyakarta (UMY) Sunshine Voice (SSV) achieved two medals, gold and silver, at the Taipei International Choral Competition (TICC) 2018. The competition was conducted by Taipei Philharmonic Foundation on 31 July-3 August 2018 in Taipei City, Taiwan.
On a release on Sunday (5/8), it was informed that the Sunshine Voice won two categories, Mixed Choir and Ethnic Choir. "We gained a gold medal for the ethnic choir and a silver medal for mixed choir," told a manager of the SSV of UMY, Kiki.
The SSV of UMY competed with participants from the Philippines, Macao, the People's Republic of China, Malaysia, Taipei, and other countries. Performances of the SSV of UMY amazed judges from Japan, Spain, Malaysia, New Zealand, Taiwan, China and Indonesia. "The SSV performed six songs, namely Segalariak, Twa tanbo, dan Rain from the Sky for the mixed choir category and a traditional song of Nusa Tenggara Barat entitled Benggong, Tenggara Barat, a traditional song of Malulku entitled Toki Tifa, and a mandatory song from the committee entitled Diu Diu Dang Ai," mentioned Kiki.
Kiki added that the SSV of UMY joining the competition encompassed 34 singers, 1 conductor, 1 pianist, 4 officials, Head of Student and Alumni Development (LPKA) Muhammad Faris Alfadhats, Ph.D. and a supervisor Sugito, S.IP., M.Si.
Additionally, it was not the first achievement of the SSV of UMY. In 2015, the SSV of UMY obtained gold and silver at the 8th Grand Pix Pattaya, an international choir festival in Thailand. "Participating an international competition needs a lot of preparations and devotion of time and energy. The achievements trigger the SSV of UMY to join other international competitions. We are proud of being able to participate in an international conference because we can also contribute to Indonesia," she asserted.